It's hard to believe but November is here! 2023 has flown by and winter is right around the corner. This will be our last month of phase releases for 2023, and we are excited to also be introducing a new Verona neighborhood, Ardent Glen!
In addition, we will also be releasing 35 single family homesites and 10 twin homesites in Phase 9 of our Acacia Ridge neighborhood.
Read on to learn more about these upcoming neighborhood phase releases, including price release dates. Enough waiting, contact one of our New Home Specialists for more details on how to build your dream home today!
Acacia Ridge, Madison
Featuring an abundance of single family homesites and conveniently located on Madison's west side, Acacia Ridge is the neighborhood that checks off all the boxes on your list. Future neighborhood elementary school, Check. Parks, playgrounds, and beautiful walking trails, Check. A short drive to a variety of restaurants, golf courses, and shopping, Check. Fun and memories just waiting to be made, Check. Welcome home to Acacia Ridge.
Releasing today Thursday, November 9, Phase 9 will include a mix of 35 single family lots and move-in ready homes (478-487, 597-600, 603-612, 615-616, 601, 602, 616, 617 and 6131-6135 shown in blue and orange below) and 10 move-in ready twin homes (645-654 located in green below)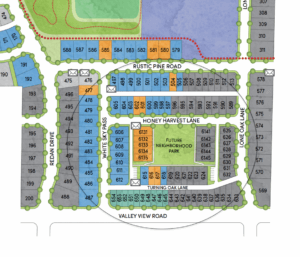 Ardent Glen, Verona – New Neighborhood!
Our newest Verona neighborhood, has plenty of nearby amenities to offer you. A highly-regarded school district, charming local shops, award-winning restaurants, and sought-after golf courses – to name a few. The neighborhood was planned carefully, and intentionally, with a variety of lot sizes for single-family and twin home sites, desirable conveniences, and a large park just steps from your backyard. We will be releasing 18 single family homesites and 12 twin homesites later this month.
Releasing Thursday, November 16, Phase 1 will include 18 single family homesites, 20-29 and 39-46 (shown in blue below) and 12 twin homes, 12-19 and 47-50 (shown in purple below)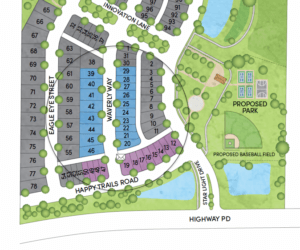 Ready to build your dream home? Contact us today about homesites available now and coming soon!
And don't forget to check out our New Neighborhood and Phase Updates page on the website. On this page you'll find everything you need to learn more about new homesites becoming available this year, including price release dates and build permit dates.
*Phases, homesites and dates are subject to change. Please talk to a New Home Specialist for the most up-to-date information.