Summer is winding down and kids are getting ready to head back to school in a couple weeks. Looking for something to do in these last few weeks of summer? Check out some of the awesome parks and recreation in and around the Dane County and Milwaukee County areas. These parks are a great way to explore different areas, learn about nature and conservation, and enjoy some outdoor fun with friends and family!
Some of these parks are free, others you will need a state park sticker to enter. You can buy a park sticker online here, or usually at the entrance of any state park. A full list of the Wisconsin state parks can be found here.
Let's start with a look at some of our favorites in and around Dane County: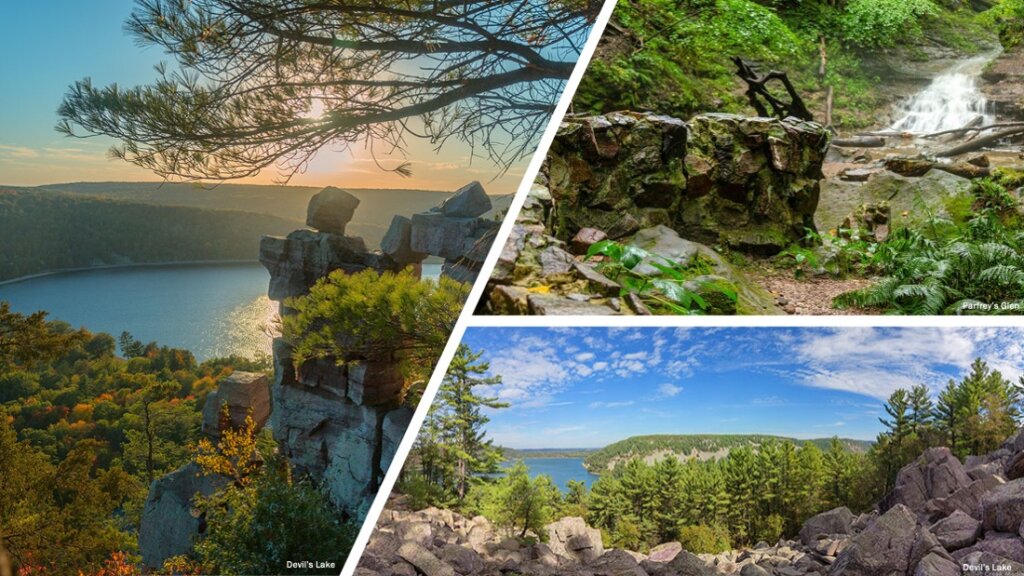 Blue Mound: Perched atop the highest point in southern Wisconsin, Blue Mound State Park offers spectacular views and unique geological features.
Devils Lake: Located in Baraboo, Wisconsin, the over 9,000-acre park anchors more than 27,000 acres of parkland and natural areas open to public recreation.
Governor Dodge: One of the state's largest parks, with over 5,000 acres of steep hills, bluffs and deep valleys plus two lakes and a waterfall.
Indian Lake: One of Dane County's largest parks. A winding trail leads to a historic chapel built in 1857, perched on a hilltop with breathtaking views.
The MacKenzie Center: Located just 25 miles north of Madison on a 285-acre property near Poynette in Columbia County, the MacKenzie Center has interpretive trails, exhibits, museums.
Mirror Lake: Named for its centerpiece, Mirror lake reflects a wooded shoreline with cliffs up to 50 feet high, a swimming beach and wetlands that are home to a variety of wildlife.
Natural Bridge: This state park has a natural sandstone arch created by the eroding effects of wind and water.
Olbrich Gardens: Olbrich's outdoor gardens feature 16 acres of stunning landscapes and Midwest-hardy plants.
Parfrey's Glen: Wisconsin's first State Natural Area and is unquestionably the most visited state natural area outside of Devil's Lake State Park.
Tower Hill: Visitors can see how lead shot was made in the mid-1800s, hike bluff trails and enjoy river views at this park outside Spring Green.
Yellowstone Lake: One of a few lakes in southwestern Wisconsin, 450-acre Yellowstone Lake State Park is a popular year-round recreation area.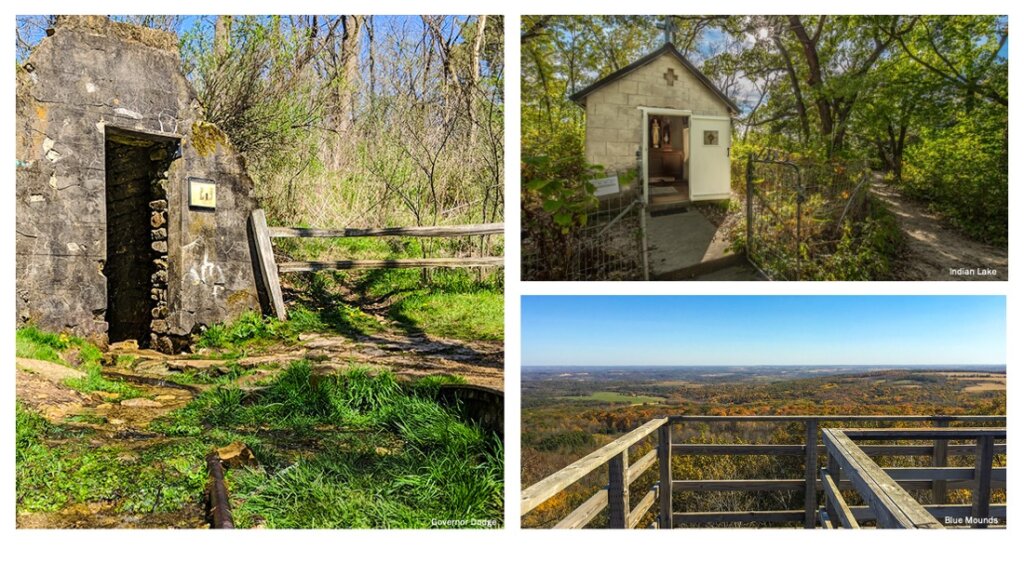 Looking to stay around Madison? Here are 20 Madison area parks to check out and they are all FREE! You can also find a full list of upcoming events happening in the Madison area parks here.
Now let's check out some of the great parks and recreations centers in and around the Milwaukee area:
Bradford Beach: One of the top urban beaches in the nation, Bradford Beach is the hottest place to be on a summer day.
Grant Park (Seven Bridges): Totaling just two miles, Grant Park's Seven Bridges trail in South Milwaukee treats hikers to a variety of flora and fauna, ravines lined with lannon stone paths, azure views of Lake Michigan, verdant clearings and shady tree covers.
Menomonee Park: Located within the Villages of Menomonee Falls and Lannon, Menomonee Park is filled with a historical background from the stone quarrying period of 1880-1900.
Naga-Waukee Park: This 414-acre parcel consists of a regional park, a championship 18-hole golf course, and two lake access sites.
Retzer Nature Center: The Nature Center focuses on environmental education, natural land management, community restoration, and wildlife habitat improvement.
Schlitz Audubon Nature Center: Once a farm for the Schlitz Brewery draft horses, Schlitz Audubon Nature Center is Milwaukee's comprehensive nature center. Six miles of trails that take visitors through 185 acres of forests, wetlands, restored prairies, ravines, bluffs, and Lake Michigan shoreline.
Urban Ecology Center: The Urban Ecology Center has three locations in Milwaukee: Riverside Park, Washington Park, and Menomonee Valley. They are a vibrant and growing organization, serving 77,000+ people each year and protecting and restoring urban green spaces in Milwaukee.
Veterans Park: Located along Lake Michigan, this park includes a kite store, large open grassy areas, a paved section of the Oak Lead Trail and a long lagoon with a paddle boat, kayak, and stand up paddle board rentals.
Waukesha County Nashotah Park: Nashotah Park is a 444-acre park nestled among rolling hills, woodlands, wetlands, and grasslands that offer habitat for deer, waterfowl and a variety of songbirds.
Whitnall Park: Park and nature center with tours, botanical gardens, a golf course and trails.
A full list of Milwaukee country parks can be found here, and list of the lakefront parks can be found here.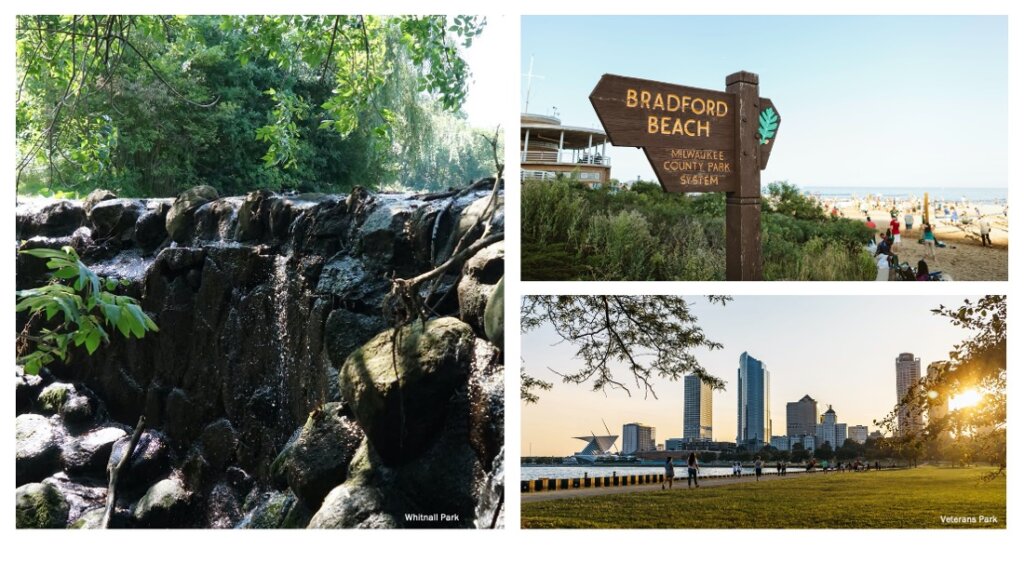 Also, don't forget to visit our Veridian neighborhood parks! Many of our neighborhoods feature a variety of parks, recreation and walking trails that are close to home.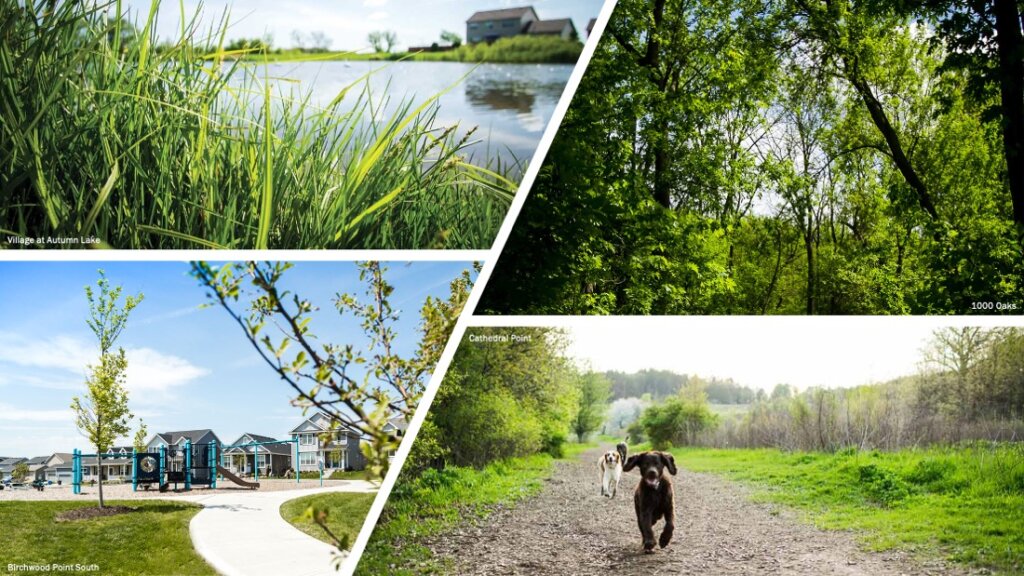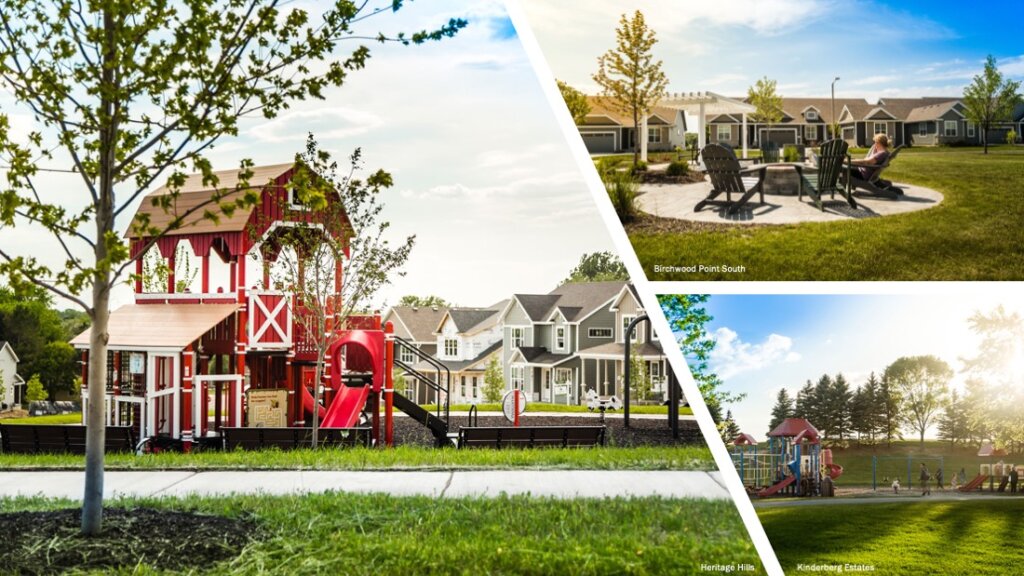 What's your favorite park? We'd love to hear in the comments below.