Largely, in part due to COVID, many eateries are now offering ample al fresco dining options for their patrons. And I am here for it! I am hoping outdoor dining experiences remain offered when things are well and good again. Fingers-crossed! Today, on the blog, I am going to show you how to create your own little al fresco oasis in your yard.
Now, I've seen this new trend of pop-up picnics happening in major cities, and I'm sure it's only a matter of time before they start up here in Southern Wisconsin, so I've taken a lot of my inspiration from them. The base components consist of a picnic blanket, here's a good one! (I have it in another color), and a foldable low-height picnic table, I am really into this one on Etsy. Then, you will want some seat cushions to keep your guests comfy and of course all the table toppings, which I've outlined for you in the round-up below. Sources are linked!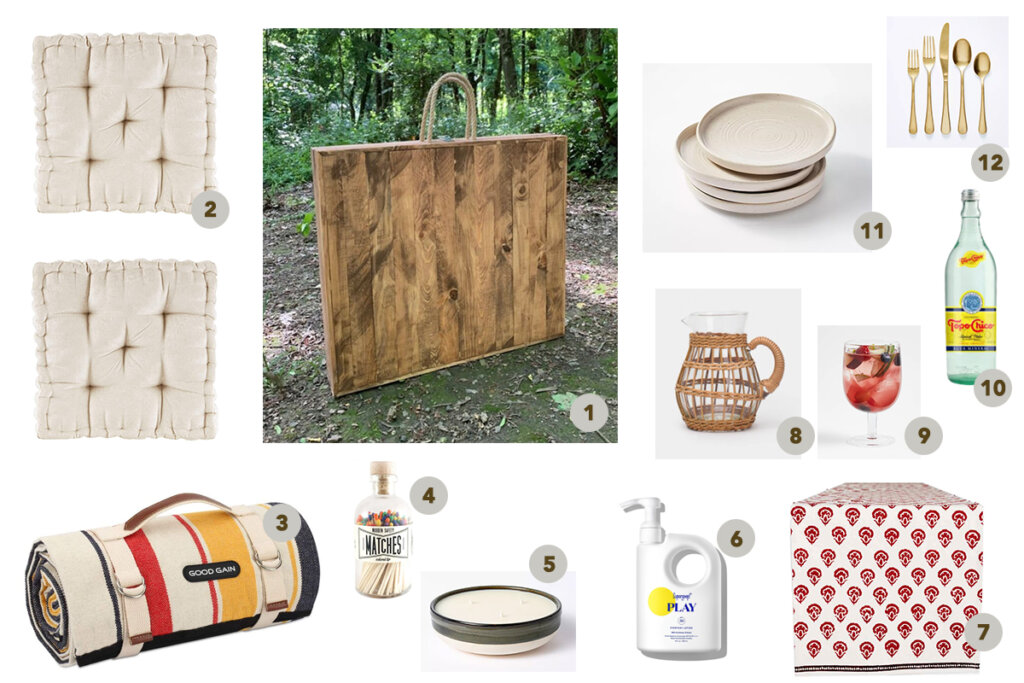 Sources:
Have a favorite outdoor dining establishment? Or, a go-to picnic recipe?? Please let us know in the comments section, we'd love to hear your ideas!