I wanted to do a post on design trends for fall, but then I thought, wouldn't it be even more fun to decorate a real, move-in ready home? That you can actually buy?! So I did! The Abbott, located in Heritage Hills (Waunakee, Wis.), is available now, and its super cute. Below you'll see that I've created an inspiration board for this home, that is definitely fall-focused, but I think you'll find that the decor is very transitional and could work for any season. Let's dig in!
Here are the empty kitchen and great room spaces, just yearning for some love and furnishings.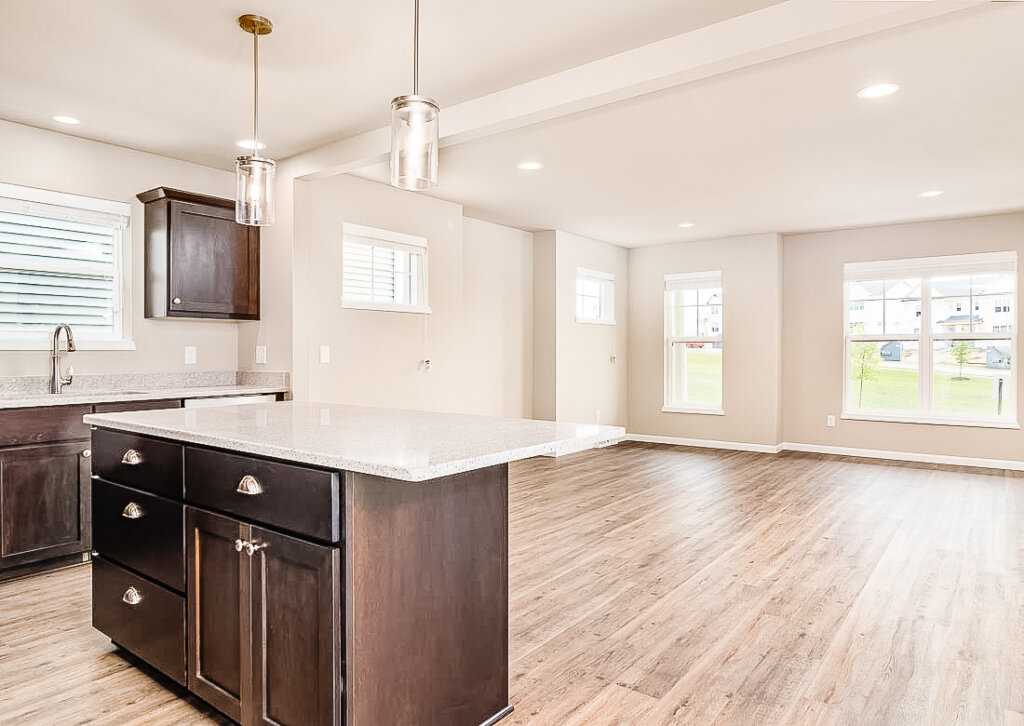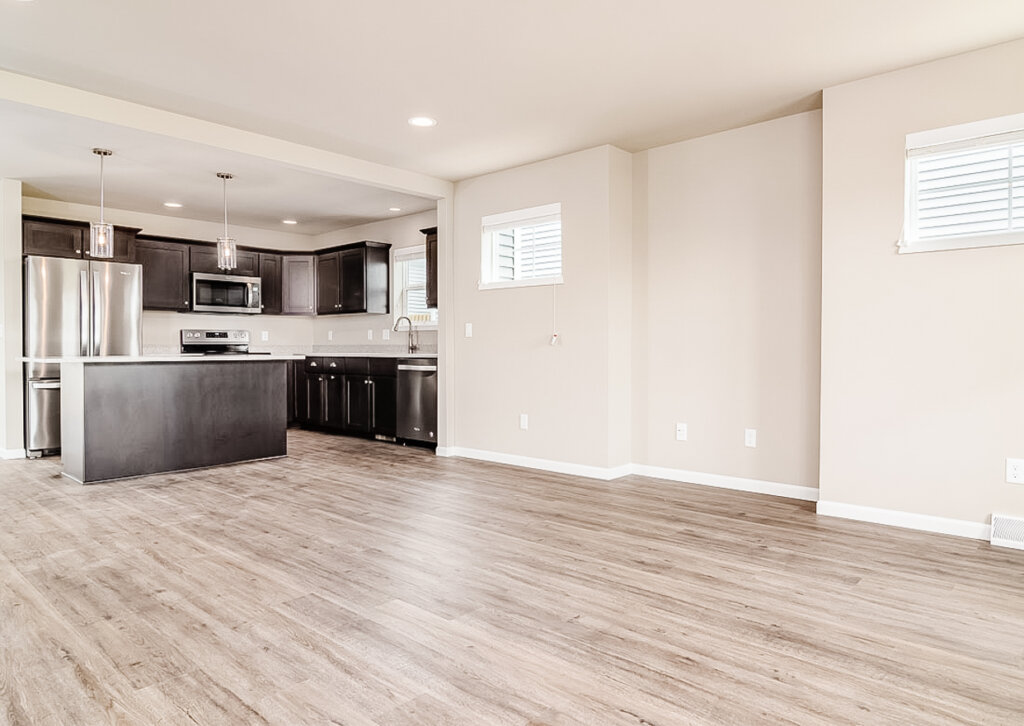 And here's my take! I wanted to play off the bold wood tones that are in the kitchen, and carry them over to the great room. Cue the rich velvet sofa, the deep teal media cabinet and the multi-tonal area rug. In the kitchen, I've pulled together just a few complimentary accents. Sources are linked below!
Great Room Decor (click each item for its source link):
Kitchen Accents (click each item for its source link):
Well, what did you think? Would you live in this cozy home? You really can! Learn more about The Abbott in Heritage Hills, by clicking here. I feel like grabbing a cup of hot apple cider and reading a book on the sumptuous sofa! Happy fall, y'all!