Summertime is here. Swimming, sprinklers and popsicles. Drinks on the deck and backyard barbecues. It's officially grilling season and time to enjoy an oven-free summer.
Grilling is a summer staple. There is nothing better than being outside and smelling the aroma of something delicious cooking on a grill nearby (or your own!) If you are new to grilling or are feeling a little rusty, these grilling tips can help get you started.
Once you've brushed up on your grilling technique, it's time to work your barbecue magic. We've searched high and low to find some delicious and easy summer grilling recipes, so consider this your "summer grilling bucket list." We've got you covered with everything from burgers, chicken, shrimp and steak to fruit, veggies, desserts and more so you can just "grill and chill!"
Veggies: Best Ever Grilled Potatoes, Grilled Corn on the Cob, Grilled Asparagus, Grilled Vegetables, Grilled Veggie Kabobs
Burgers: Jalapeño Popper Burgers, Juicy Steakhouse Burgers, BBQ Bacon Burger, Best Ever Grilled Turkey Burgers, Black Bean Burgers, Tuna Burgers with Tapenade Aioli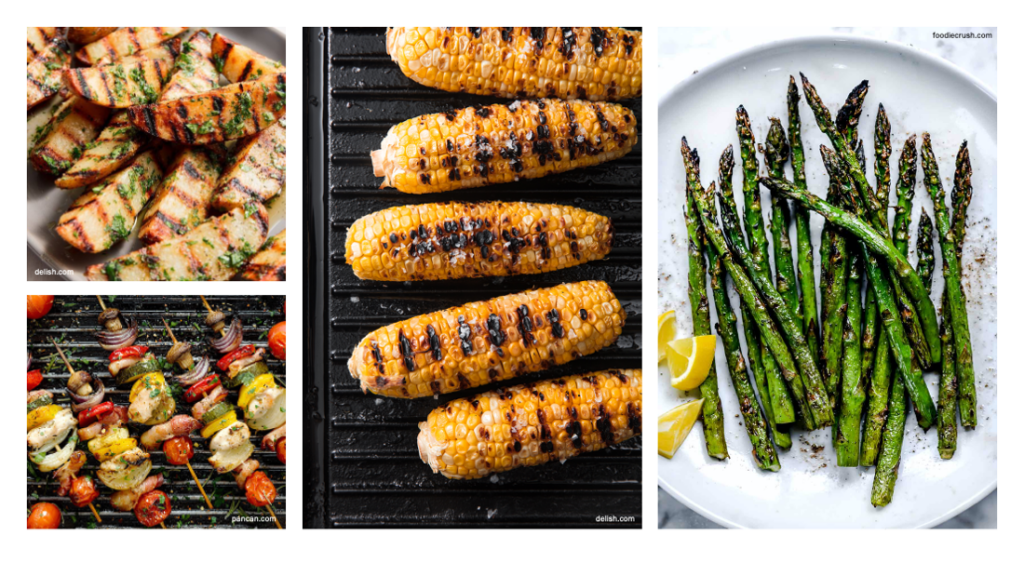 Chicken: Grilled Chicken with Sweet Mustard BBQ Sauce, Jamaican Jerk Chicken, The Best BBQ Chicken, Honey Hot Wings
Steak: Perfectly Grilled Steak, Garlic Butter Steak and Shrimp, Soy Sauce – Marinated Grilled Flank Steak and Scallions, Party Steak with grilled Scallion Salsa Verde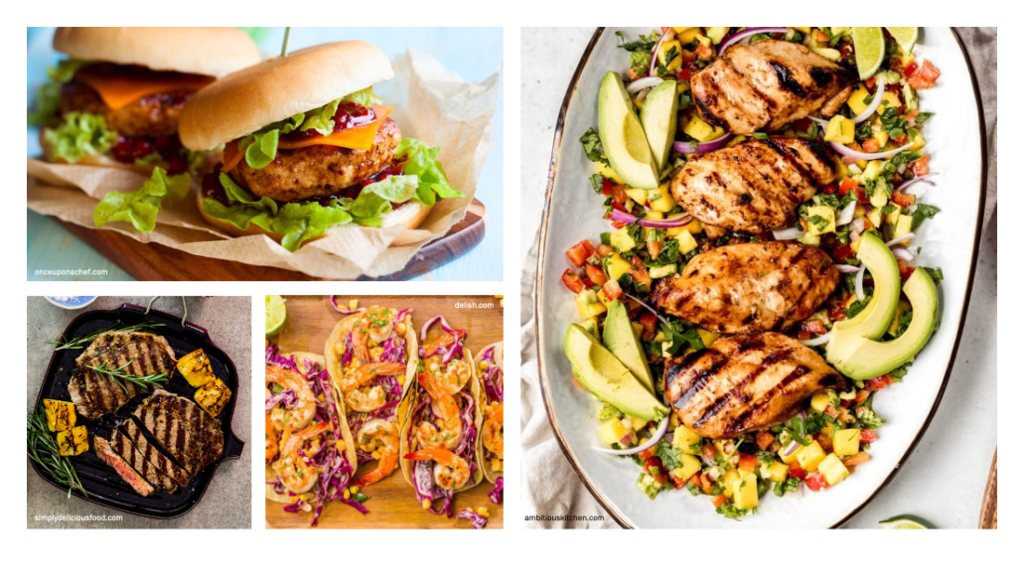 Shrimp: Grilled Shrimp Tacos with Sriracha Slaw, Grilled Garlic & Black Pepper Shrimp, Spicy Grilled Shrimp, Grilled Shrimp Scampi, Grilled Salmon
Fruit/Desserts: Grilled Fruit Kabobs, Grilled Pineapple, Grilled Peaches with Brown Sugar, Cake & Berry Campfire Cobbler, Pot of S'mores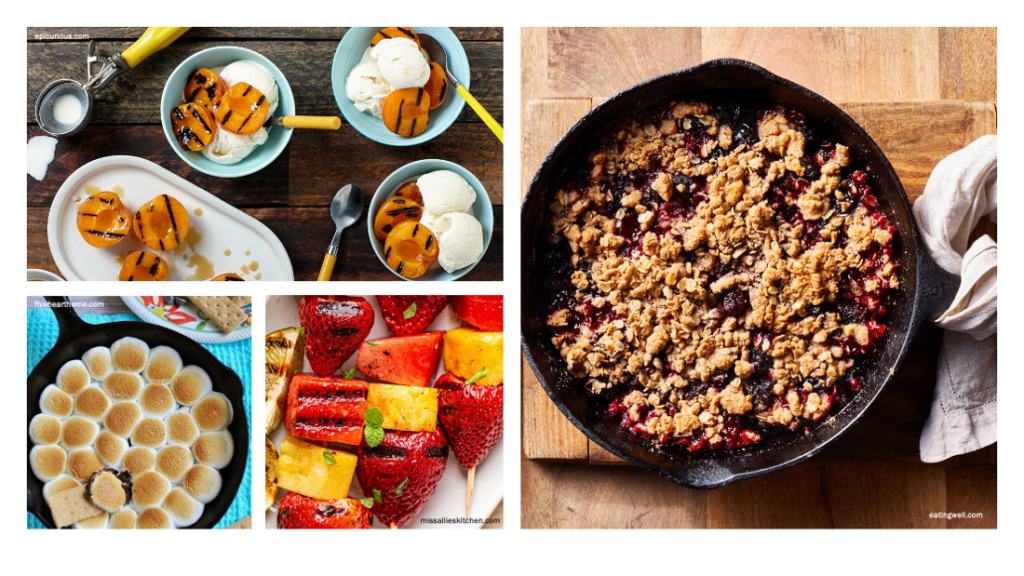 Do you have a favorite grilling recipe? We'd love to hear it. Share in the comments below!