Save your future self some headaches, and try meal planning this Labor Day Weekend.  I like to experiment with dinners, trying new recipes, but I usually only buy fresh ingredients for three dinners per week. As I find that while I have good intentions of cooking a different meal each night, life gets in the way, and we'll end up ordering takeout or eating something frozen/boxed simply because it is the quickest option.  So be realistic with yourself, only buy what you can reasonably commit to cooking.  Breakfasts and lunches are a little easier to plan for, as we tend to eat a lot of the same things, with variations on them, so we're able to more accurately estimate what we need for the week. 
Getting started.
Meal planning is a bit more fun with an actual planner, and while you're at it, get yourself some motivational pencils too.  I like to plan for three breakfast recipes to repeat throughout the week, three lunch recipes to also repeat throughout the week and three dinners – we'll usually have dinner leftovers, and I don't like to have too many dinners planned so that I can support local restaurants 😉
There are a gazillion recipes out there, so I recommend saving the ones that you like to repeat again.  I keep a Pinterest board, called "Make It Again", so that I can easily bring up our tried and true recipes.  To make it easier on you, I've listed out some of my family's favorite recipes below.  These are all easy recipes that are mostly healthy for you – and are sooo good!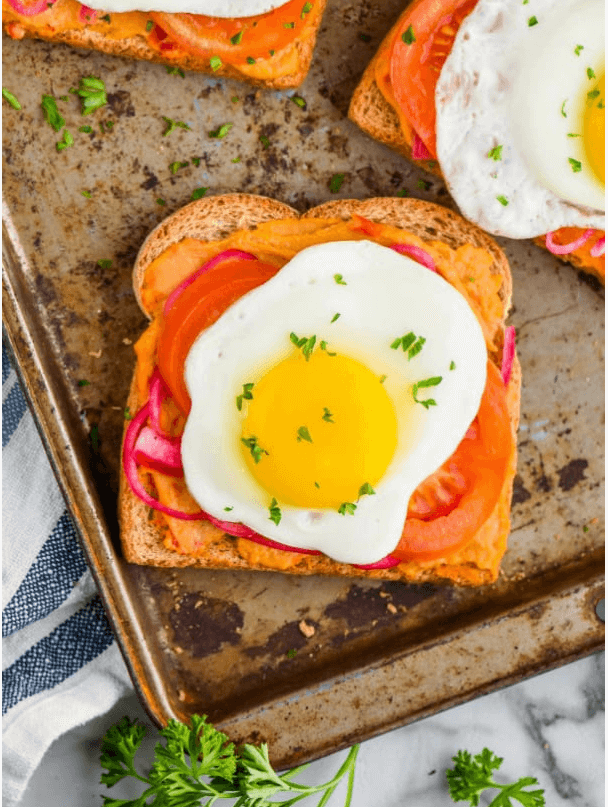 Go-to breakfasts.
Strawberry Banana Smoothie *I like to add a little apple juice to thin this out.
Berry Parfait with Yogurt and Granola *I've not tried adding wheat germ, but it's probably really good… Normally, I cut up a banana and throw it on top too.
Fried Egg Hummus Toast *This is the fancy version, my version is just hummus spread on top of toast, with a little bit of power greens layered on and topped with a fried egg + a dash of Cholula hot sauce to give it some heat.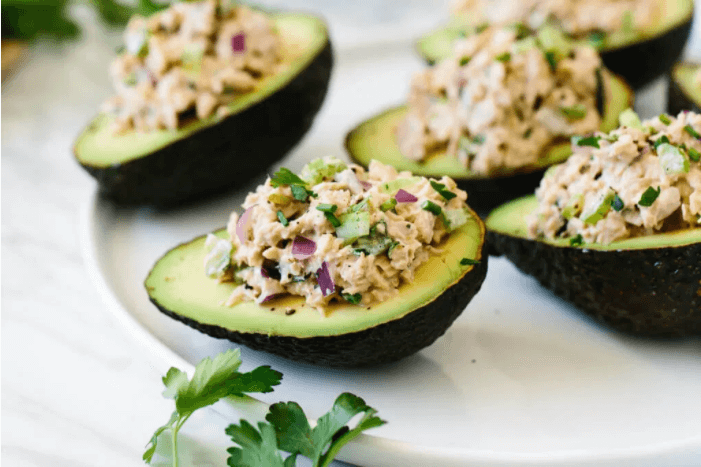 Go-to lunches.
Mediterranean Bowl *This is so quick and easy, and delicious! I suggest making your quinoa the night before so it's chilled and ready to eat.
Tuna Stuffed Avocados *A healthier take on tuna salad, really good. If you are craving a few carbs, try this with some pita chips.
Roasted Cauliflower Burrito Bowls *I roast the cauliflower the night before so it's ready to go. I also usually cheat on the smashed black beans and purchase canned, vegetarian refried black beans.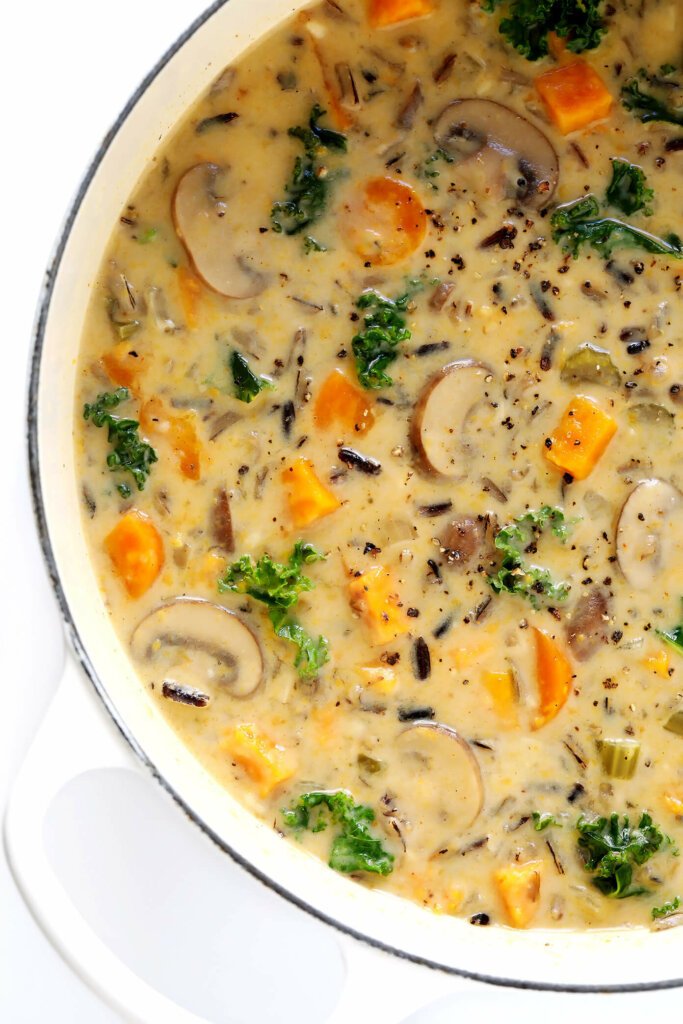 Go-to dinners.
Instant Pot Butter Chicken *This might be my favorite meal, so good and so easy to make. Throw in some cauliflower for extra veggies.
Cozy Autumn Wild Rice Soup *You can make this versatile, meatless recipe in the slow cooker, Instant Pot or stovetop!
Turkey Bolognese *This is basically fancy spaghetti, so good!
Brown Sugar Spiced Salmon *One of my husband's signature dishes, super easy and quick. Serve this with a side of greens – and rice if you want a heartier meal.
Go-to, kid-approved dinners.
One Pot Garlic Parmesan Pasta *My son has dubbed this recipe "Mommy's noodles" – that's how much we make this. Throw in some frozen peas for a veggie option.
Turkey Sloppy Joes *A little healthier than normal sloppy joes? Serve these with some spicy bread and butter pickles and top with some aged cheddar.
Panda Express Chow Mein Copycat *These chow mein noodles get requested by my son at least once a week. Take it a step farther by topping this with cooked shrimp and some toasted sesame seeds.
Go-to, store-bought snacks.
Peanut Butter and Honey Granola Bites
Hopefully, these tips and recipes prove successful for you as they've done for me. By doing a little pre-planning, you can save yourself some headaches, extra trips to the grocery store and create less food waste.
Bon appetit!