You might think it sounds a little scary right now to be building a house, and we get that.  We're here to tell you that you can still do it, and we'll be with you every step of the way to ensure you achieve your dream.  Sure, it's a new way to do things, but we promise the same high-quality outcome.  Let's hear from our Interior Design Manager, Kimberly.
Step One:  Pre-Selections
Your Interior Designer will reach out to you well in advance of your Selections Meeting arming you with the tools you'll need to start researching the options you can include in your new home.  These tools are your "homework", they include:
Interior and Exterior Selections Worksheets
Google Document with most every product offering we have
Our homeowners are encouraged to take note of the items that they like most.  Then, they will be able to reference these items at the Selections Meeting.  Yes, there will be questions, most customers reach out to their Interior Designer, via phone or video chat, one to two times before their Selections meeting.
Step Two:  Virtual Selections Meeting
This is the "new" part of our process.  We say "new" because it really is our typical process, but it's just done via video chat right now.  Your Interior Designer will be in the Design Studio, where we house all of our product offerings, to walk you through all of your Selections.  These meetings can last anywhere from one to four plus hours, it all depends on the personality type.  We've had some customers initially express hesitation to hold this virtually, but once they went through the process, they were overjoyed by the ease of it.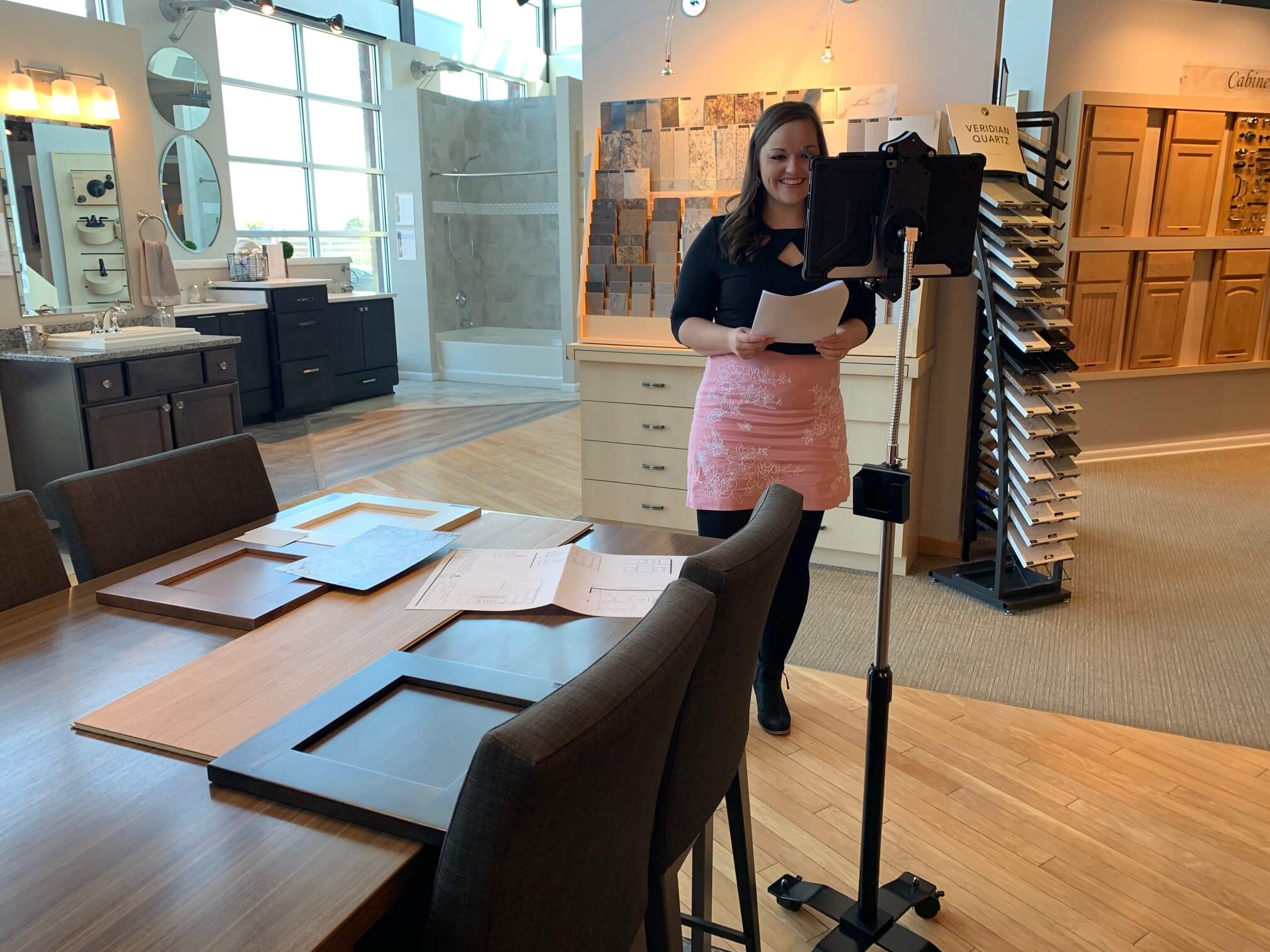 Step Three:  Viewing Appointment
To give you peace of mind, we offer our homeowners the opportunity to view their final Selections in real life.  Your Interior Designer will layout all of your choices out in the Design Studio, so that you can confirm what you fell in love with virtually, looks just as good in real life.  During this appointment, the Interior Designer will provide you with a "concierge" type of service, meaning that they will stay a minimum of 6' away, but will be on-hand for any questions you may have.  Also, to limit exposure, we encourage our homeowners not to touch the samples, the Interior Designer will be responsible for handling any samples.
Learn more about how we can help you build your dream home, just send us an email addressed to Hello@veridianhomes.com or give us a call at 608.226.3000, and we'll connect you with our team of experts!