At Veridian Homes, we are constantly striving to craft the best homes for our homeowners. In fact, quality isn't just a word. It's our mission.
So, what exactly sets us apart from other homebuilders? When we build your home, we are driven by our tireless desire for quality. We offer nearly 50 innovative home plans for you to choose from. In each home we design, we think about how to maximize the layout to create more living space and comfort. Once we break ground, we only build with the best Earth-friendly materials available and we only work with individuals who take pride in the craftsmanship of homebuilding.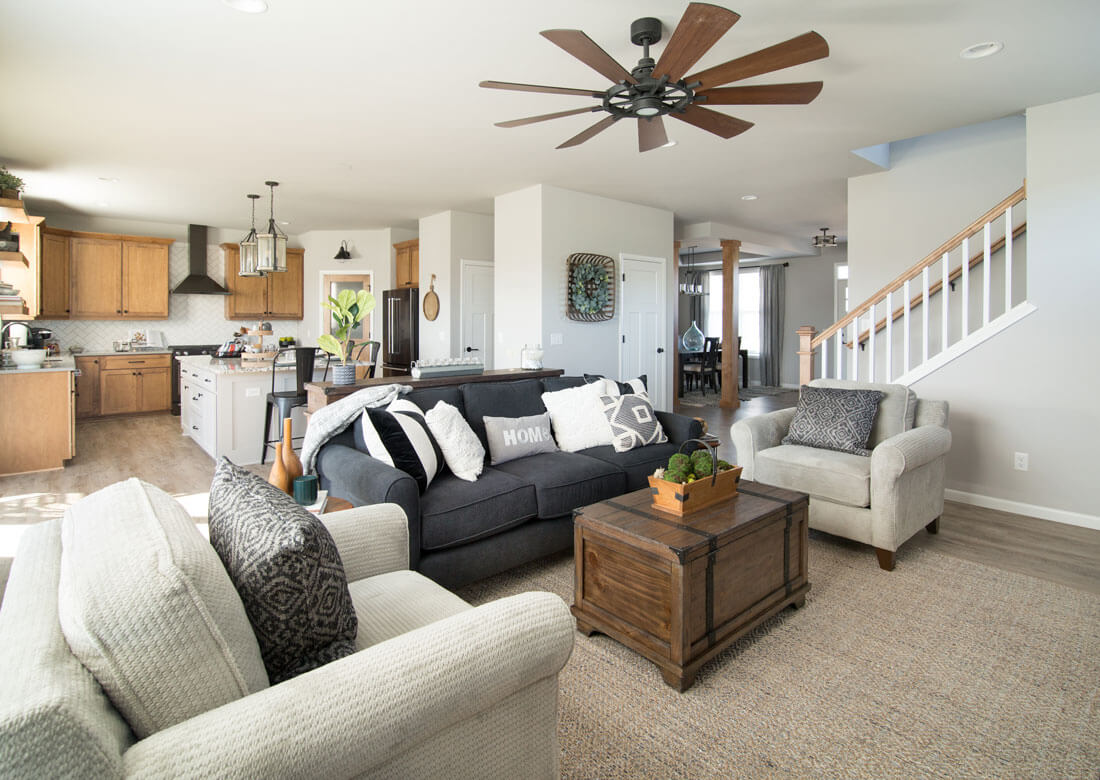 On top of that, we include the latest technology available in your home. Like the best heating and cooling systems for increased energy efficiency, and easy-care, durable exteriors that keep Mother Nature out and lower utility costs in. Our homes don't require a construction loan, they come with a guaranteed completion date and even include landscaping making the process stress-free and enjoyable from day one.
We also look to brands that help you live your life most efficiently. Our partners exude quality inside and out, from flooring and lighting to cabinets and countertops. When you build with us, you'll be able to choose from brands like Sub-Zero®, Wolf®, Kohler®, Auburn Ridge® and more.
We're proud to say that all of this, and more has led to three gold and two silver awards through the National Housing Quality, which is more than any other builder in the nation. Most recently, we were awarded gold in the Home Builder's category of Madison Magazine's Best of Madison 2020. We have a lot to celebrate, but we wouldn't be where we are today without you, our wonderful homeowners.
We're in this together, because we realize that you're not just building a home, you're opening the door to what's next. You're finally turning that long-held dream into a beautiful reality. And we're honored to be a part of your journey, every step of the way.