We are thrilled to introduce our newest neighborhood, Acacia Ridge! Featuring an abundance of single family homesites and conveniently located on Madison's west side, Acacia Ridge is the neighborhood that checks off all the boxes on your list.
Parks, playgrounds and beautiful walking trails weave throughout this innovative neighborhood, making it hard to imagine leaving once you're there. Should you have to however, Acacia Ridge is located right off South Point Road, across from our 1000 Oaks neighborhood, making it just a short drive to a variety of restaurants, golf courses, and shopping.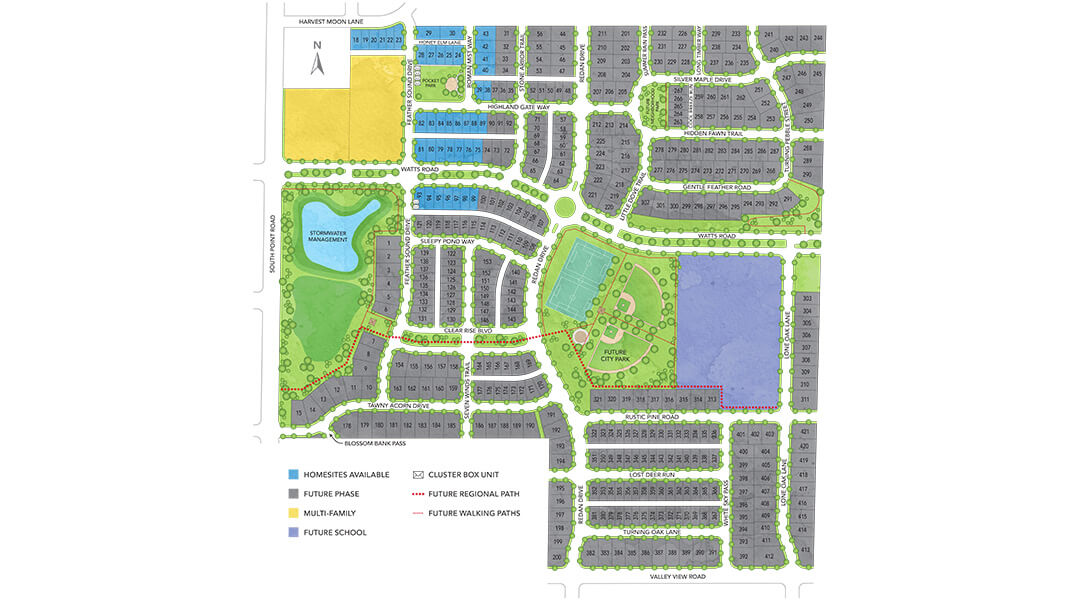 So if you're looking to build your dream home on the west side of Madison, you're in luck. We're releasing our first phase of homesites in Acacia Ridge tomorrow, August 15th at 2pm. At that time, you will be able to put an intent down on the lot you love with no pre-qualification necessary. The intent is just $100 and will reserve your spot for 30 days.
Every home's story deserves the best plot, and our New Home Specialists are here to help select the best one for you. We can't wait to welcome you home to Acacia Ridge.
For more information on Acacia Ridge, and other Veridian neighborhoods, visit our website.