Ahh, we love a good long weekend. And, we love perfectly styled scenery. With that, let's step up your picnic game this weekend, shall we?
First things first, pay attention to your overall aesthetic. In our case, we wanted a simple palette of whites and naturals (wood, bamboo, jute), with pops of cobalt blue and palm leaf green – plus a touch of gold for whimsy. We laid down a soft blanket and piled on some big, comfy pillows.  Like what you see?  At the end, we'll give you a shopping list, so you can get some of these pieces for yourself!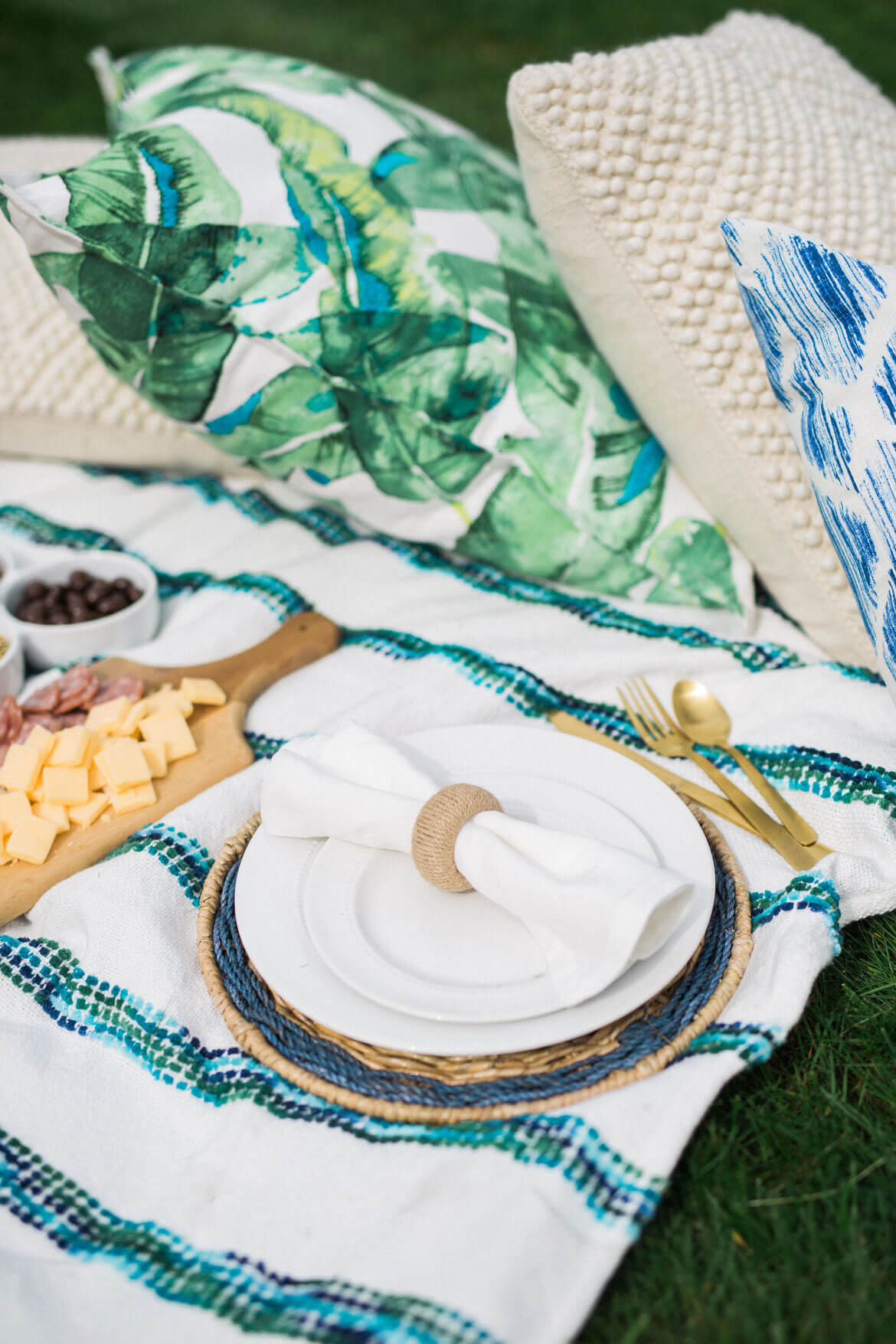 Next, you need some good looking (and good tasting) food! We did an informal cheeseboard with Gouda and Sopressata, a few loaves of French bread, mixed berries and a snack assortment trio (pistachios, chocolate covered almonds and trail mix). Life hack alert, you can buy all this stuff pre-cut/pre-made from your local grocer – we did!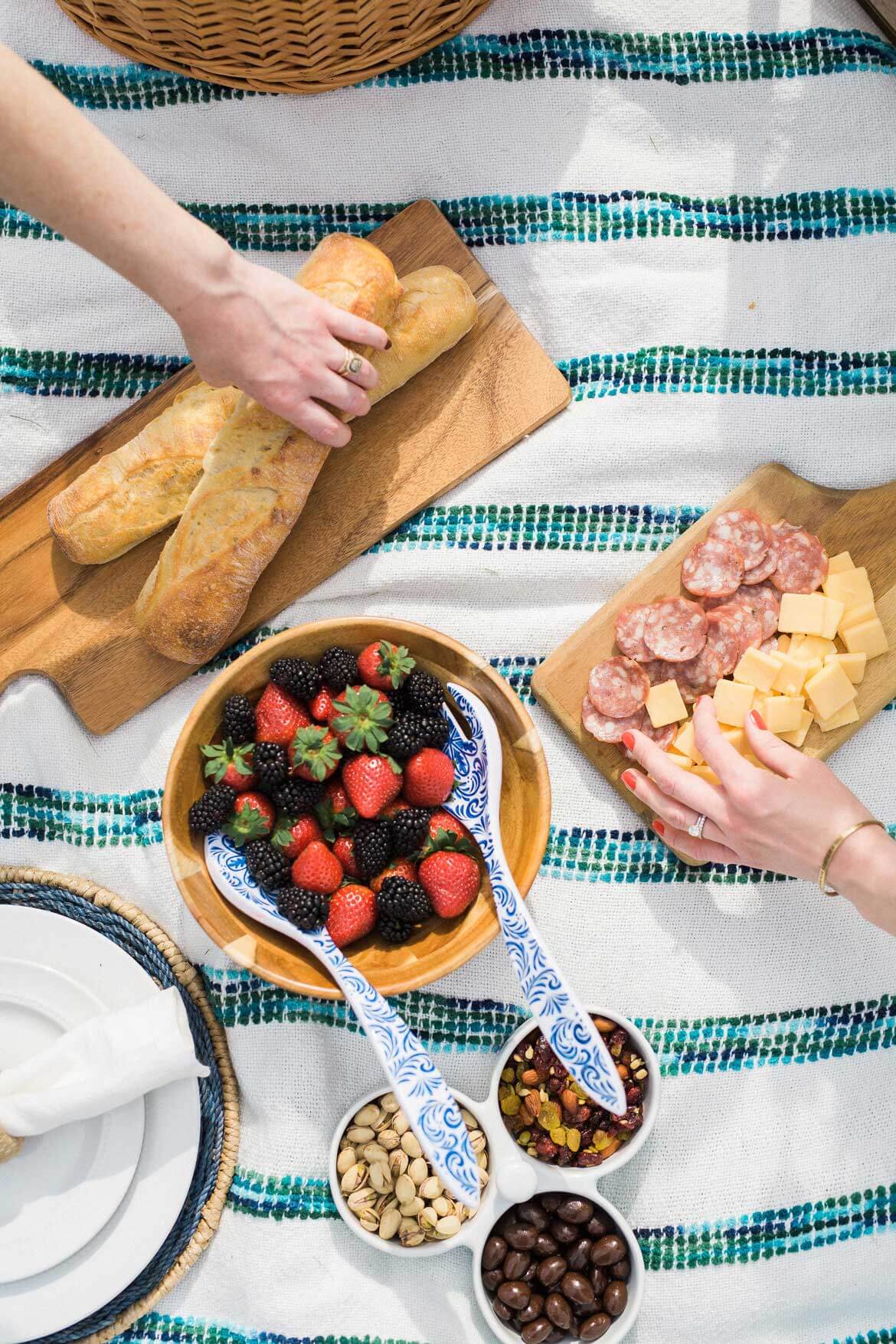 Don't forget about the scene-stealers, desserts and fresh flowers! We picked up some tiny macaroons and personal-sized pies (in cherry and apple) – all plated upon a gorgeous cake plate, found in the Target Dollar Section! Kid you not! Our tulip game is also on point, in true Millennial Pink fashion. Yes, Millennial Pink is a thing now, read more about it here.
Next up, drinks! We kept this picnic PG rated, and opted to use a non-alcoholic pour, cue Belvoir's Elderflower Lemonade. If you've not seen this stuff yet, you really need to check it out. First off, it's really really tasty and second, the packaging is extremely adorable. We also popped in a few sprigs of rosemary, to make you feel extra fancy. This is next level stuff, folks. Stay with me…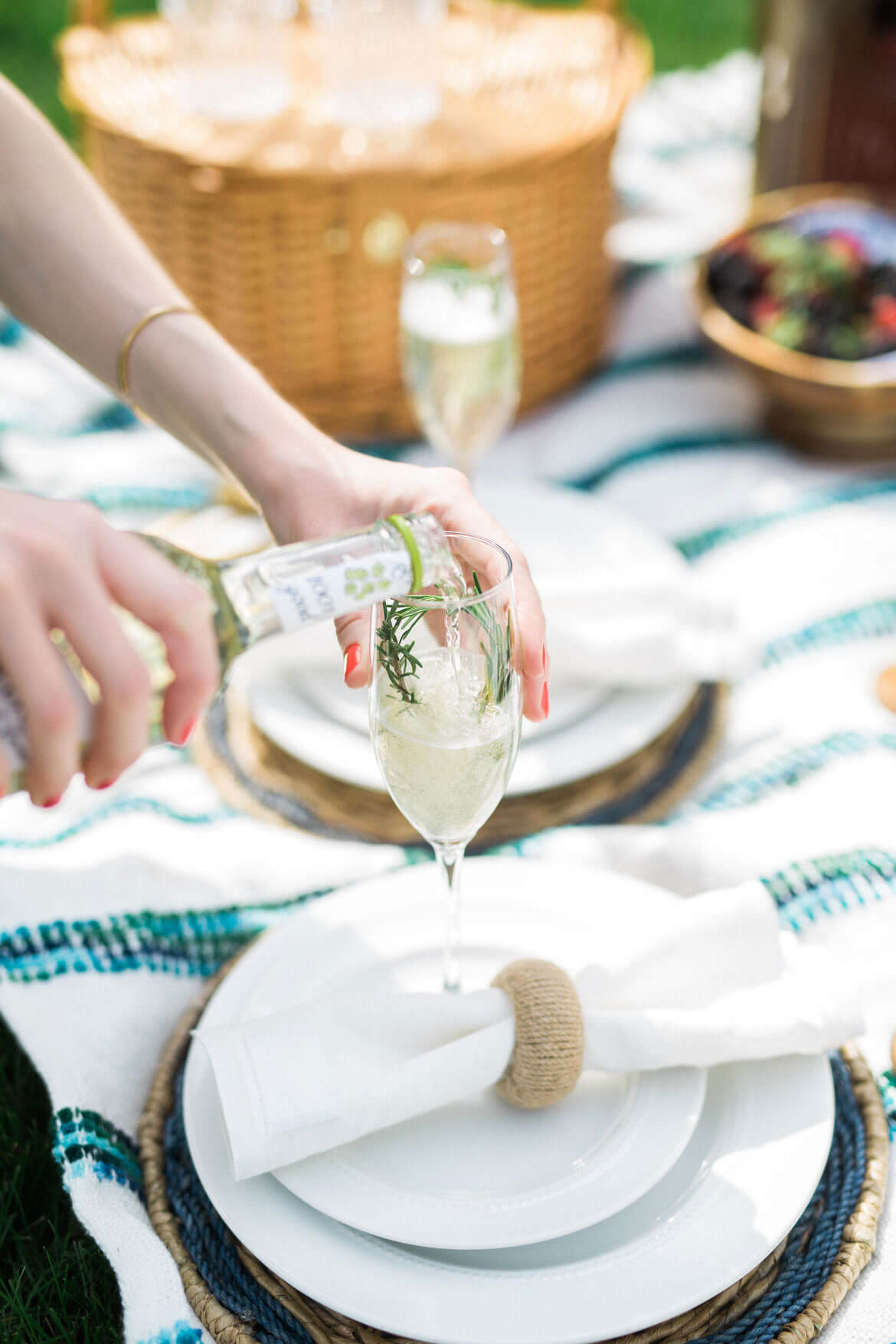 As you can see from the image below everything came together to create a picturesque picnic scene. Of course, that gorgeous Veridian home in the background doesn't hurt – this is the Maybeck Furnished Model in Cathedral Point. If you haven't toured this home yet, you need to – it's my personal favorite!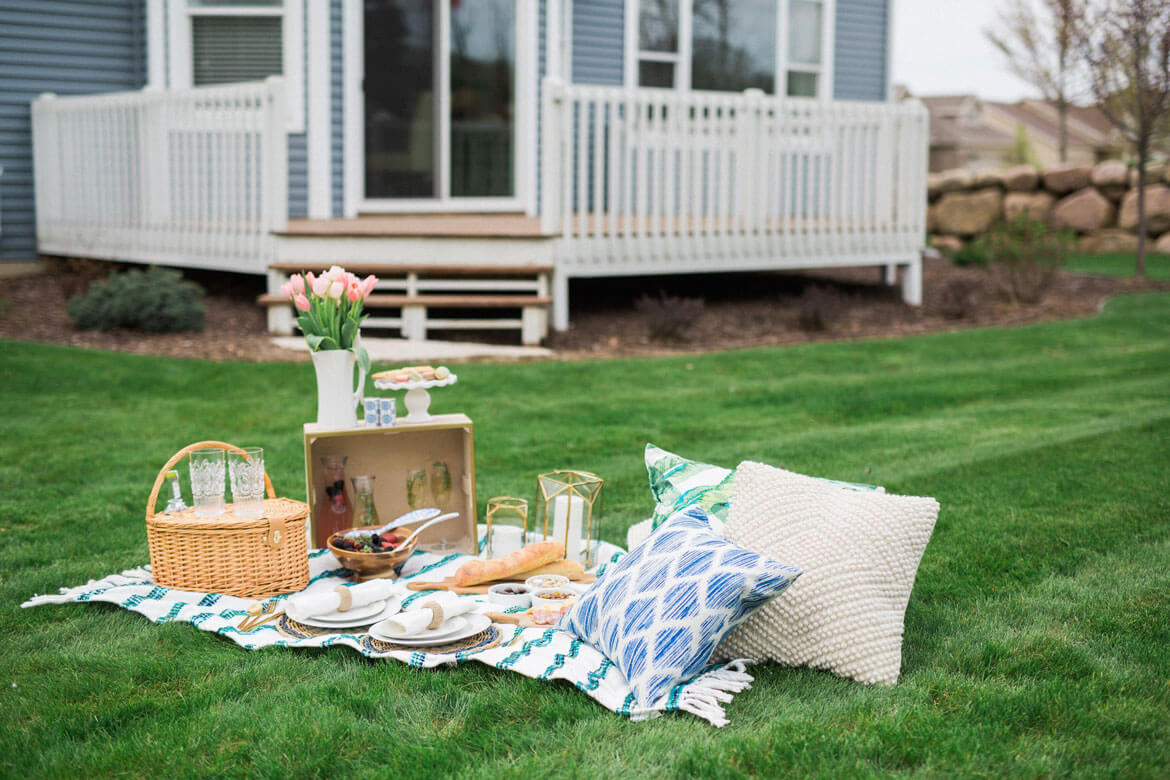 We picked up most of our items at Target, we also hit up HomeGoods and our own personal stashes. Here is your Target shopping list if you'd like to copycat our look, click on the item for it's link: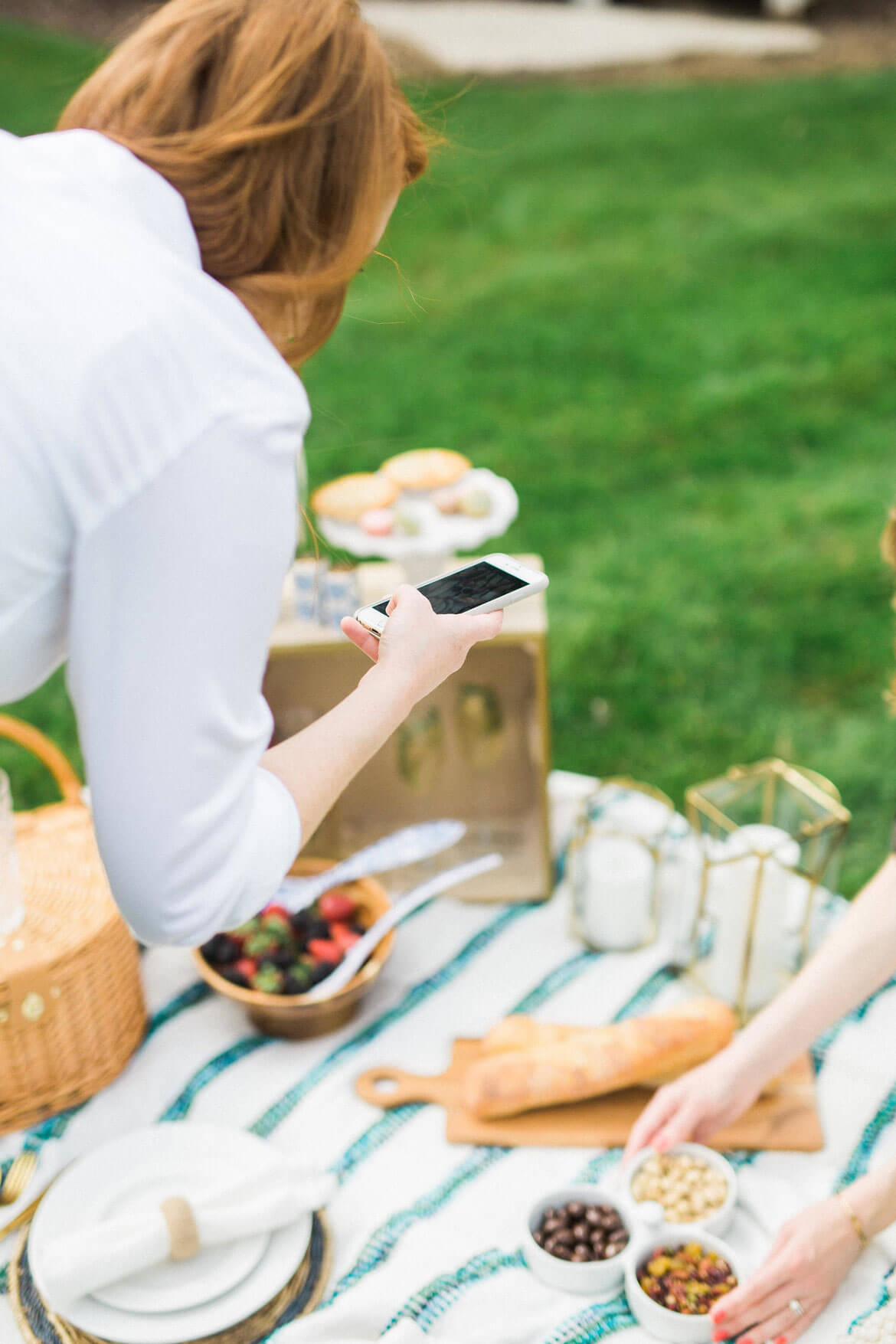 Where's your favorite place to picnic? Besides the backyard of a gorgeous Veridian home, of course!