For a long time the space next to my dining table was empty.  I knew I wanted some sort of buffet table or sideboard, but I couldn't find one that met my budget (and style) needs.  Thinking outside of the box, I thought, why not use a dresser?  I headed to my nearest IKEA and picked up a white Hemnes Dresser and it did not disappoint.
Now, I didn't want it to look like a dresser, I wanted it to look like it was always meant to sit next to my dining table, that meant it needed some new hardware.  Lo and behold, I found these little sunburst beauties at Hobby Lobby.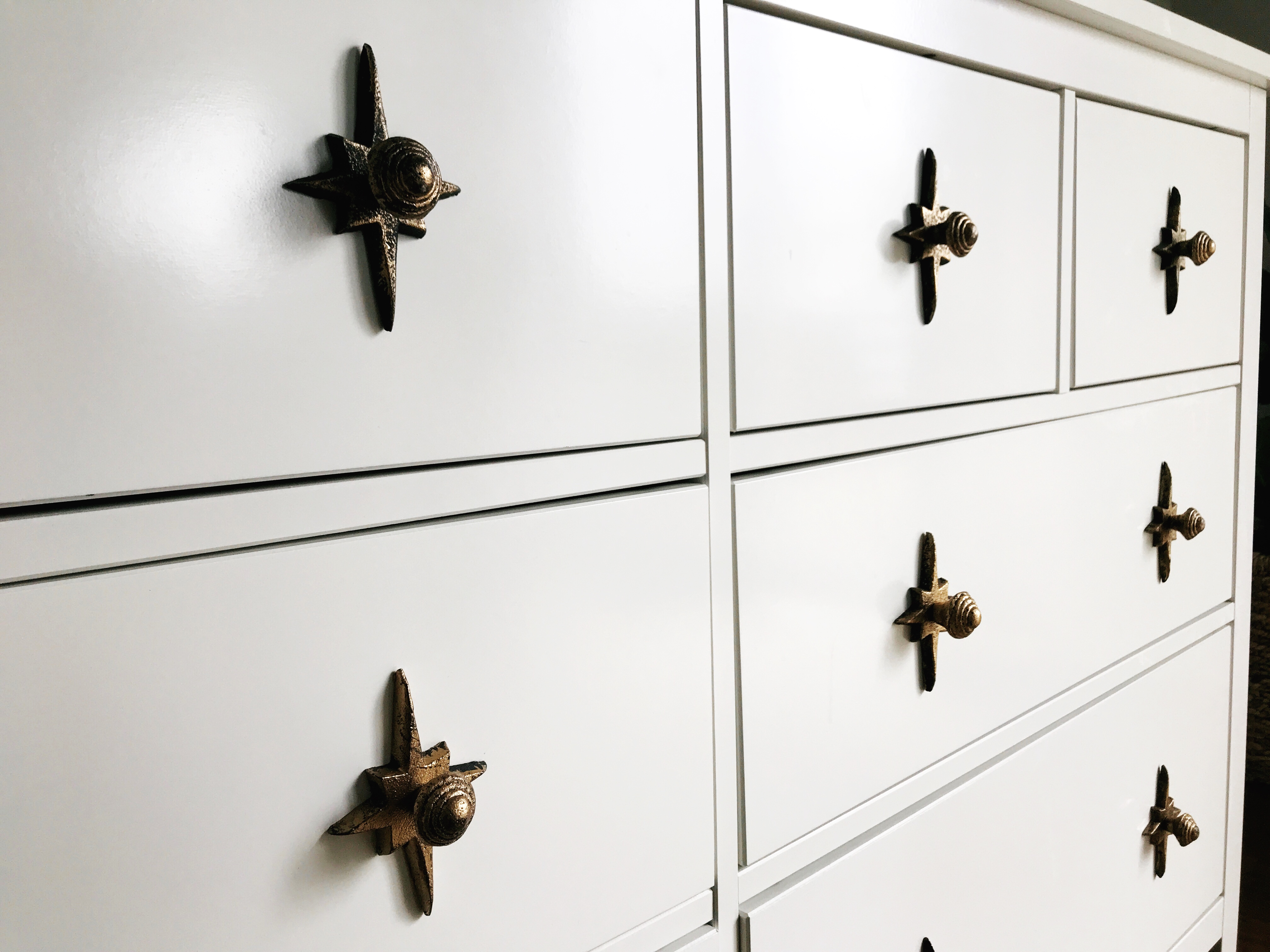 I knew that I wanted a mirror to go behind it, because it was such a large dresser it needed something to sort of anchor it in it's space.  Both literally and figuratively.  Literally, meaning I used a heavy duty anchor to attach it to the wall.  And figuratively, meaning I popped a minimalist (yet oversized) mirror behind it.
Next came the "icing on the cake" the decorations that would sit atop of it.  I didn't want the traditional two lamps look, I wanted something that looked a bit more organic and fresh.  With that in mind, I decided I'd set out for two separate vignettes – one incorporating greenery and another incorporating a light source.
Vignette 1 – Greenery:  Features faux eucalyptus in a blown glass vase and gray pottery, nestled in a wood tray.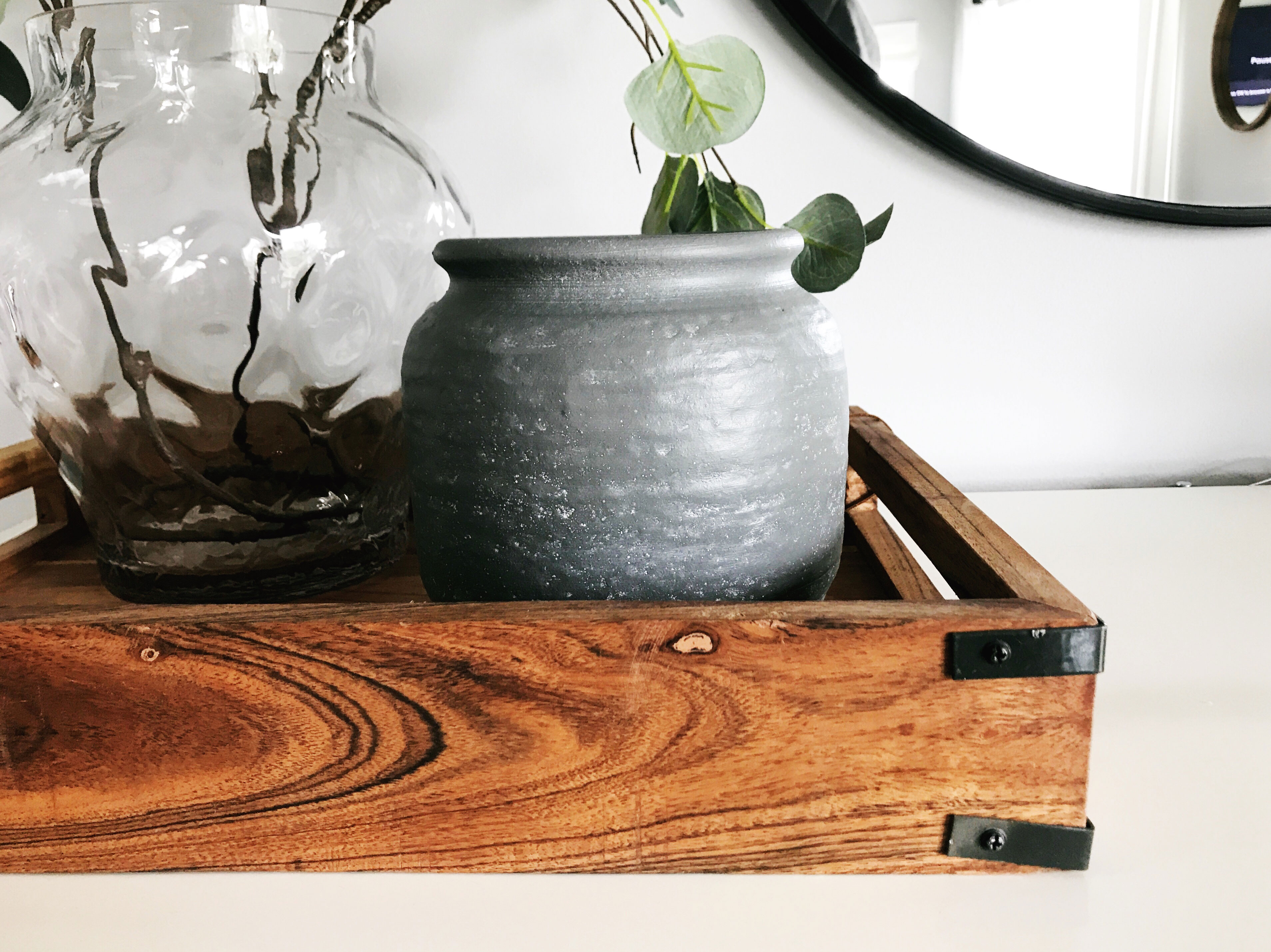 Vignette 2 – Light Source:  Features a striped lamp, wood beaded candle holder, cookbooks and a candle.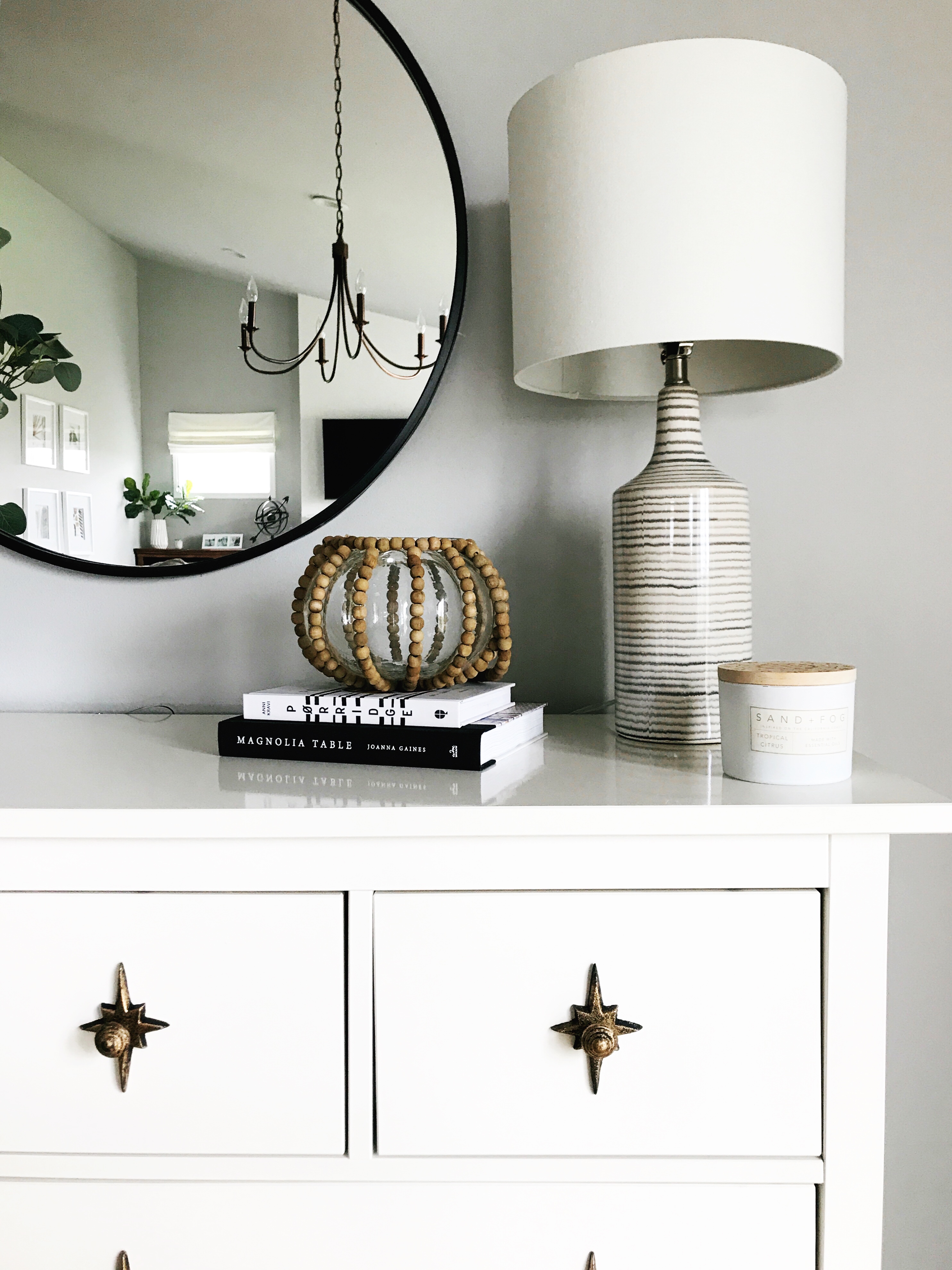 I think it all came together pretty well.  have you ever had to think outside the box to fit your space and/or budget?  Tell us how you conquered your design in the comments below!