Veridian Homes, Wisconsin's largest homebuilder, has recently joined efforts with the Mequon Nature Preserve to increase environmental awareness in its community. Veridian began construction on The Enclave at Mequon Preserve in July 2015 and since it's inception has partnered with the Mequon Nature Preserve on various conservational efforts.
"Nature is always top of mind for us," said Matt Cudney, Director of Operations at Veridian Homes. "We not only consider our environmental impact during the development and building processes, but even when we name our streets."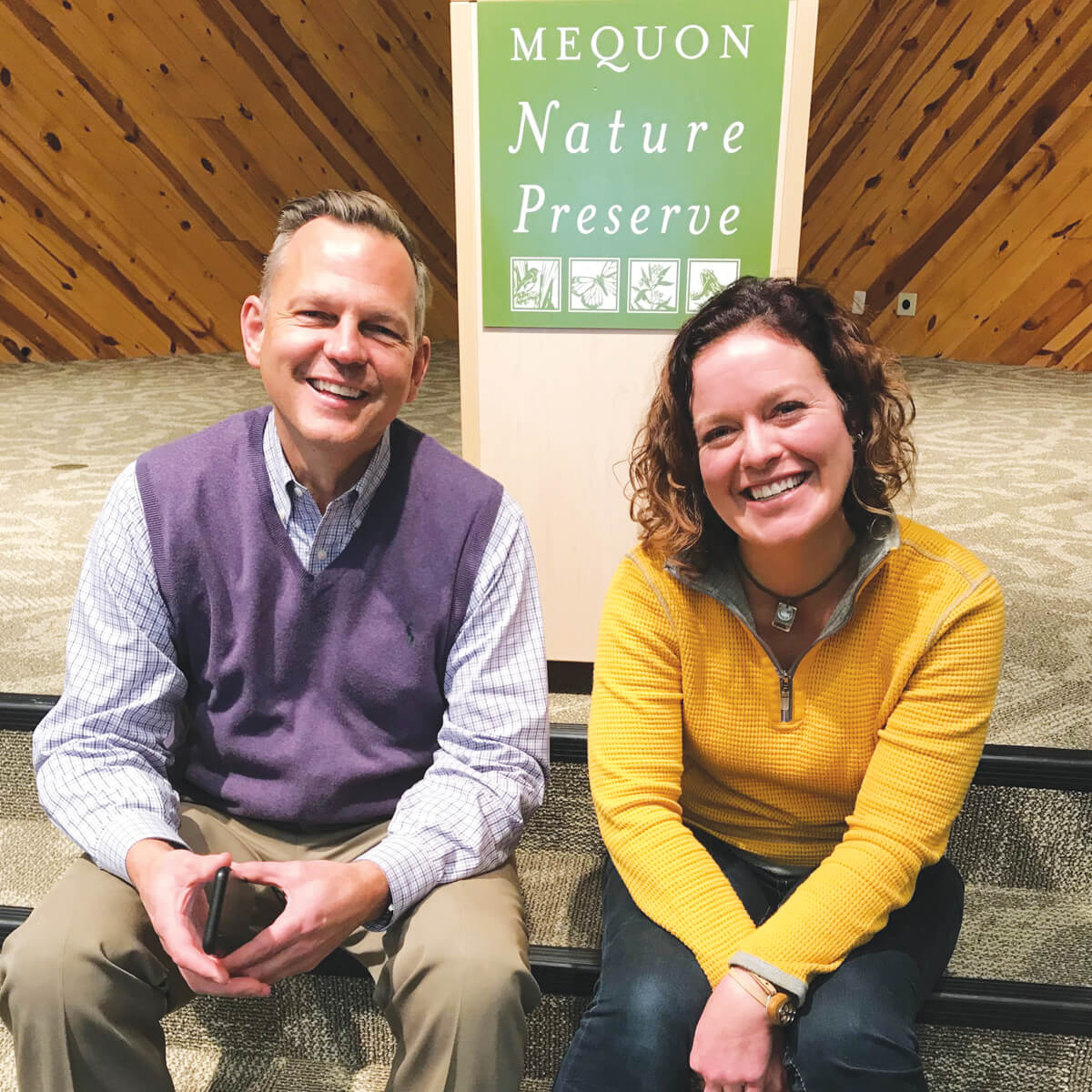 If you take a look at Veridian's community, The Enclave at Mequon Preserve, you'll understand just what Cudney is talking about. The Enclave boasts numerous public recreational trails throughout which feature informational signs with content provided by Mequon Nature Preserve.
"Back in 2015, Matt approached me and suggested that we walk the property together to see how we could boost its natural beauty and preserve its natural resources," said Kristen Gies, Executive Director at Mequon Nature Preserve. "We are so proud of what Veridian has done for this neighborhood."
At The Enclave, there are many tree preservation areas and over 100 transplanted trees are located onsite. The City of Mequon does have a tree preservation ordinance currently in place, but Cudney says that Veridian Homes has gone well beyond its requirements.
"We're doing our best to care for the natural habitat in which we are building upon," said Cudney. "As a developer and builder, we feel that it's our responsibility to maintain and enhance the land in which we are working."
Veridian has also added native wetland plantings at the three ponds located within the neighborhood to further enhance the storm water facilities onsite.
"We are thrilled to see that Veridian has been such a steward to the environment," said Gies. "We appreciate the proactive relationship and have been able to identify key environmental practices that will assist us in educating other builders."
Cudney says that Veridian is continuing to explore additional opportunities with Mequon Nature Preserve and would like to increase community involvement by hosting learning events for both adults and children.
Veridian Homes is a nationally recognized, award-winning Wisconsin homebuilder. In 2016, Veridian Homes received the Gold National Housing Quality Award for the third time, more than any other builder in the nation. The National Housing Quality program is sponsored by Professional Builder magazine.