Today is a really great day. Why, you ask? Well first, we are officially 48 short hours away from the weekend. Not that you really need a count down when you love your job, but with the weekend comes a little more time and freedom to indulge in the little things. Like donuts, for example. And what could possibly be even better than a regular donut? Yes, you are correct – a cream filled donut. Lucky for you (and me!) today is National Cream Filled Donut Day!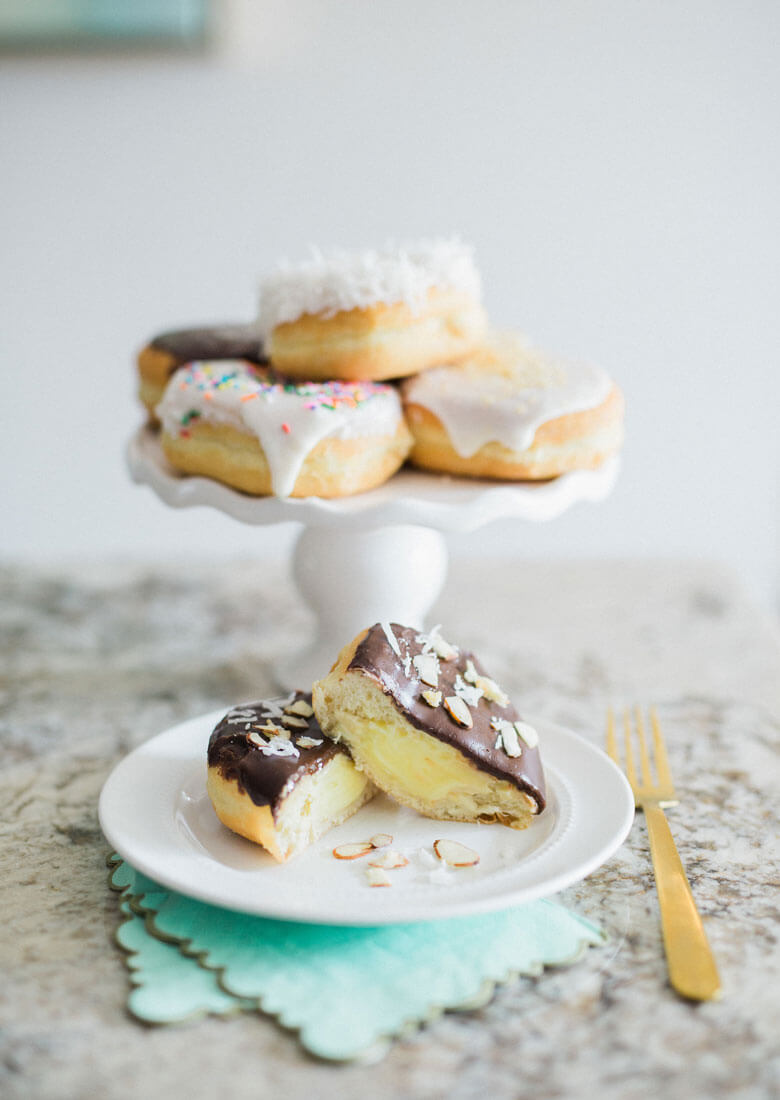 To celebrate, we took one of my favorite quotes quite literally. We gathered up some of Madison's finest cream filled donuts from Miller and Sons in Verona and ate them inside our newest furnished model home. Talk about seven minutes in pure heaven.
Surround yourself with beauty.
I love the idea of hosting a simplified brunch with a few sweet treats instead of planning a large spread, especially if it's been a long week. Give yourself a break and make it easy – after all, you deserve it!
We threw together this quick, yet gorgeous set-up by gathering some of our favorite items to display along with our delicious donuts. First, we filled a clear glass carafe with fresh flowers for a pop of pink, gathered our gold flatware, threw in some mint disposable napkins and kept it classic with simple white dishes and pedestal trays that we found in the dollar section at Target.
Yep, #targetdoesitagain.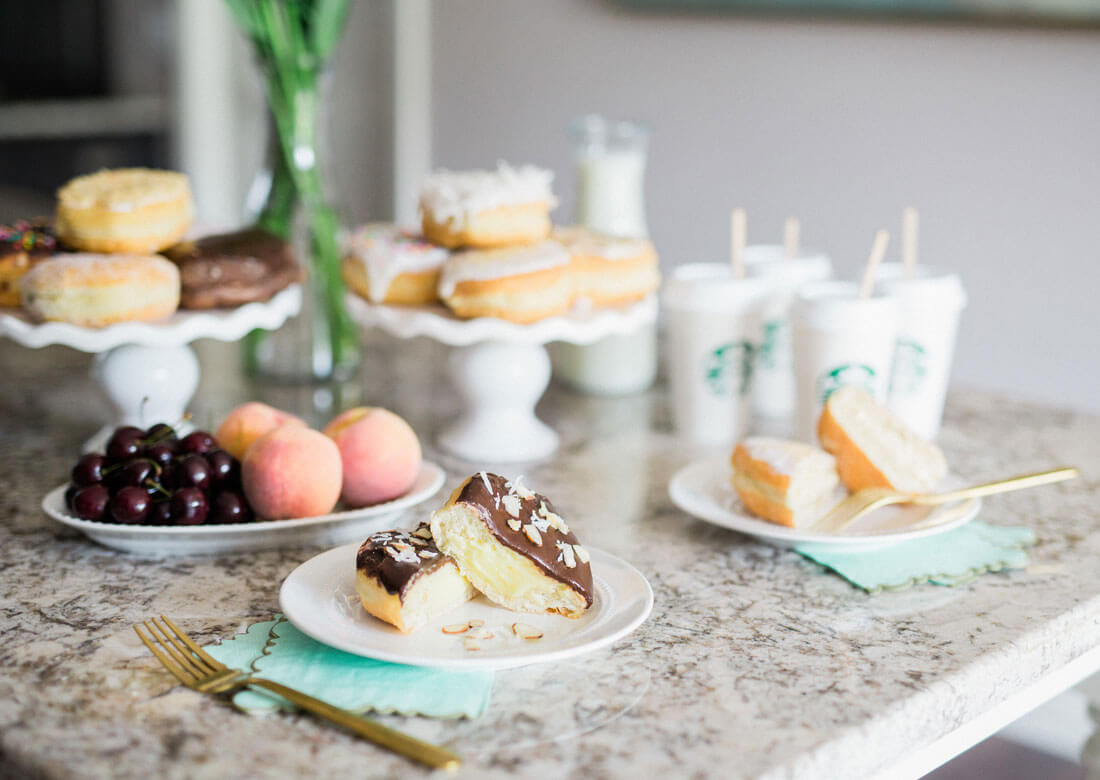 Next, we washed up some pretty peaches and paired them with the tastiest of cherries to ensure we had at least one healthy option. Then, we set out the cream filled donuts, a few San Pellegrino's and called it a day by allowing Starbucks to take care of the coffee and cream for us. We weren't lying when we said this would be easy.
So whether you're a chocolate gal, a lemon guy, or more of a ganache lover, we hope that National Cream Filled Donut Day inspires you to indulge a little, and to find the beauty in all that surrounds you. And, speaking of beauty…be sure to stop by our upcoming open houses this weekend, open from 11am-3pm in Madison and 12pm-4pm in Milwaukee.