Well all the kiddos are back to school, and now I'm thinking about storage needs and homework stations. So, that's what I'm going to talk about today. What better place to start than in the mudroom? It's the point of entry (cue kicked off shoes, tossed coats and backpacks, and haphazardly placed lunchboxes), AND it's the point of departure (cue scrambling to find matching shoes, dusting off dirty coats and reassembling backpacks).
If I could add a little bit of organization to my home, I'd probably start here. Lucky enough for those that are building a Veridian Home, Auburn Ridge builds some beautiful locker systems in all varieties that are customizable to your space. I mean, just check out this beauty.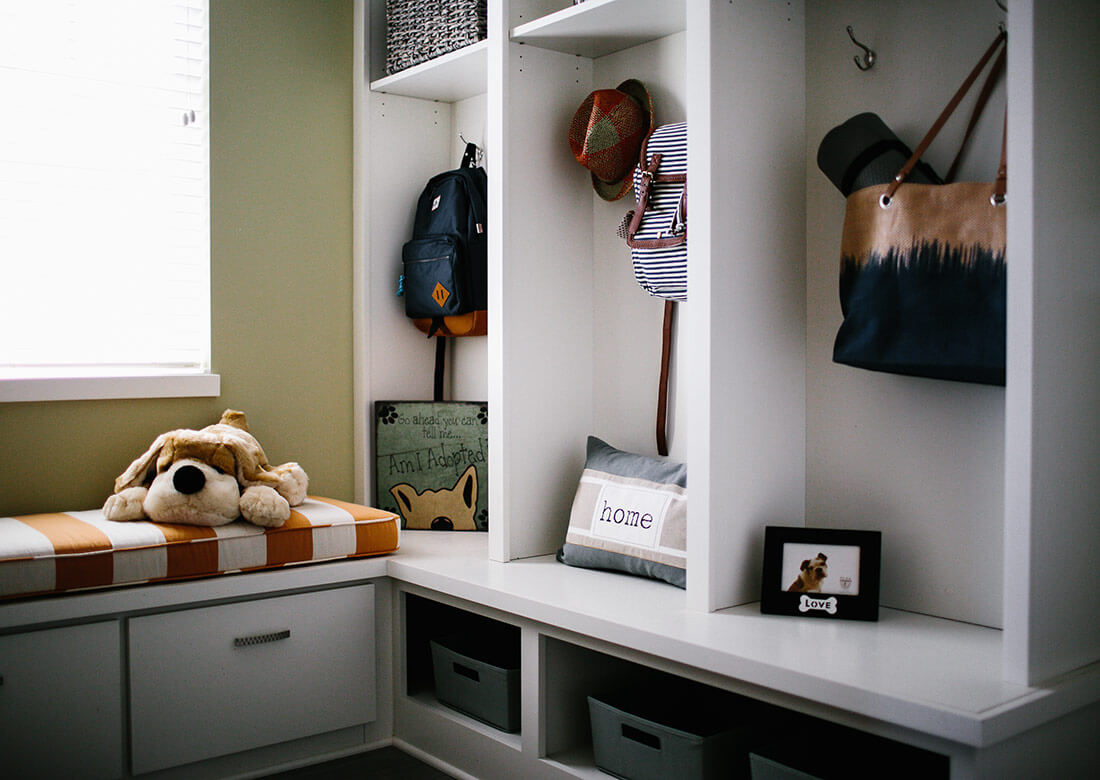 Now, not all of us had the opportunity to add these bad boys. And for those of us that did not, luckily we still have some options.   You can make the most of your mudroom space by adding in your own storage pieces, like decorative, but purposeful, coat hooks and oversized storage baskets. I love these hooks from Anthropologie and these baskets from Target.
Now that we've gotten your mudroom under control, let's talk about homework stations. I feel like these have only recently become a thing, or maybe I was just "deprived" as a child and had to do my homework at the dining room table… Anyways, I love the idea of them. Homes should be a reflection of all members of its inhabitants. By adding a homework station, you'll provide your kiddo with a space that is all their own to focus and be inspired.
Again, if you are building with Veridian, you'll have the opportunity to do some gorgeous built-ins. I would love to mirror this look by Sita Montgomery Interiors. The great thing about working with Veridian and Auburn Ridge, is that pretty much everything is customizable! You can make the space that works for you. So, grab your Pinterest pins and show them to your designer!
Have you already built, but overlooked a homework station? No worries, I've got you covered. First, look at your floor plan, do you have some relatively unused (and quiet) space?   Flex rooms, or even just a corner in a bedroom, should work fine for this.  I've pulled together a "copycat" look of store-bought finds to mimic the image above.  Sources listed below.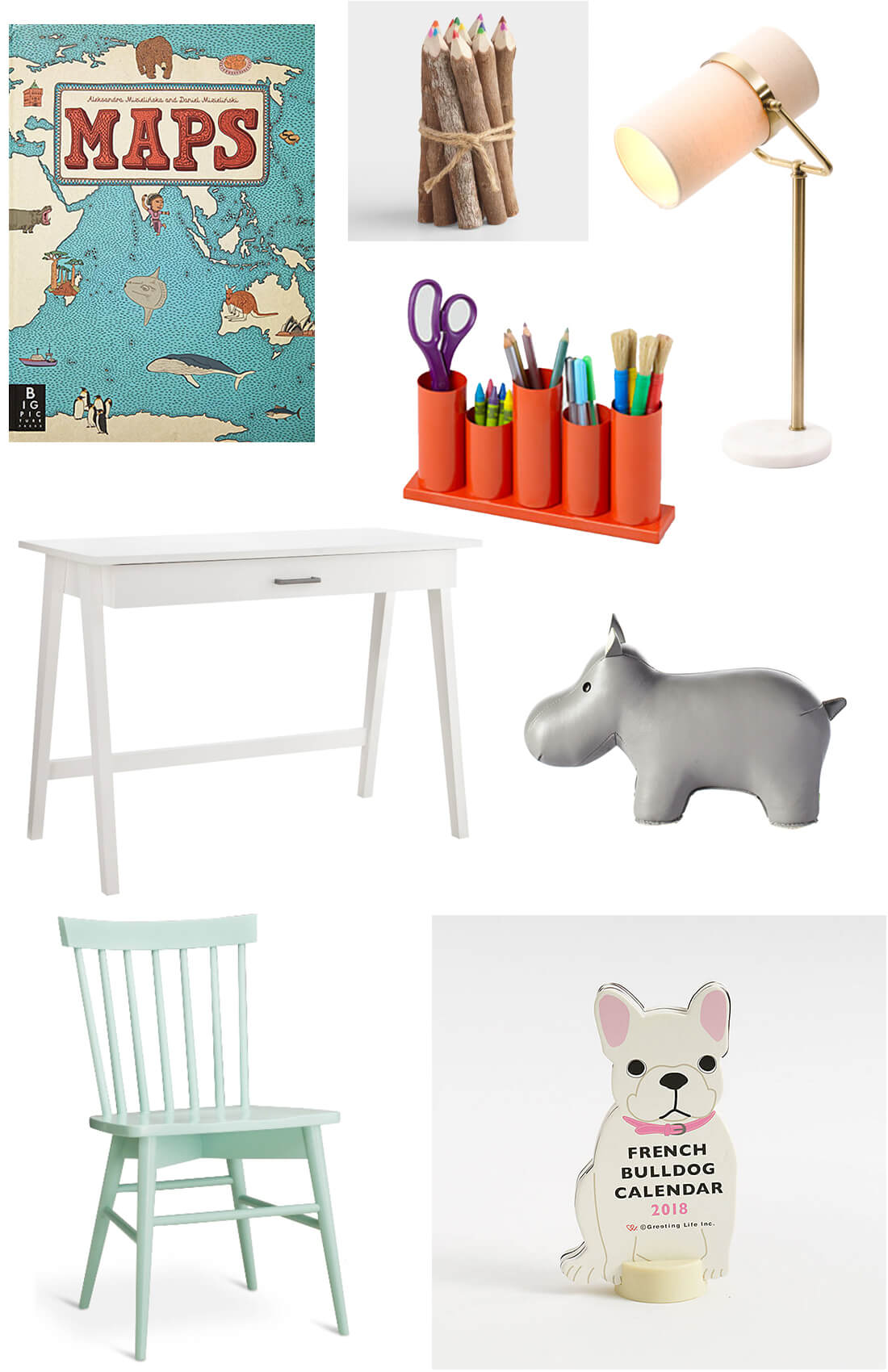 Well, that's all for now!  I hope you have a wonderful week.  Oh, and if you need some out-of-the-box lunchbox inspiration, check out this great post with some really delicious bento box ideas.  Ciao!