We're back at it again, we've partnered with Revel to show you how to create a gorgeous DIY tray in only four easy peasy steps.  Just in case you haven't heard, the team at Revel is amazing and their craft bar is equally awe-inspiring, located in Downtown Madison.  They host a ton of great pop-up crafting events, make sure you check them out here.  Let's get started!
Step 1: GATHER YOUR SUPPLIES
You won't need much to make this pretty tray, just a few key items:  Tray (here's a great option from the Container Store), Decorative Paper (we just used wrapping paper, Paper Source has excellent choices), Ruler, Scissors, Pencil, Glue Stick and Mod Podge.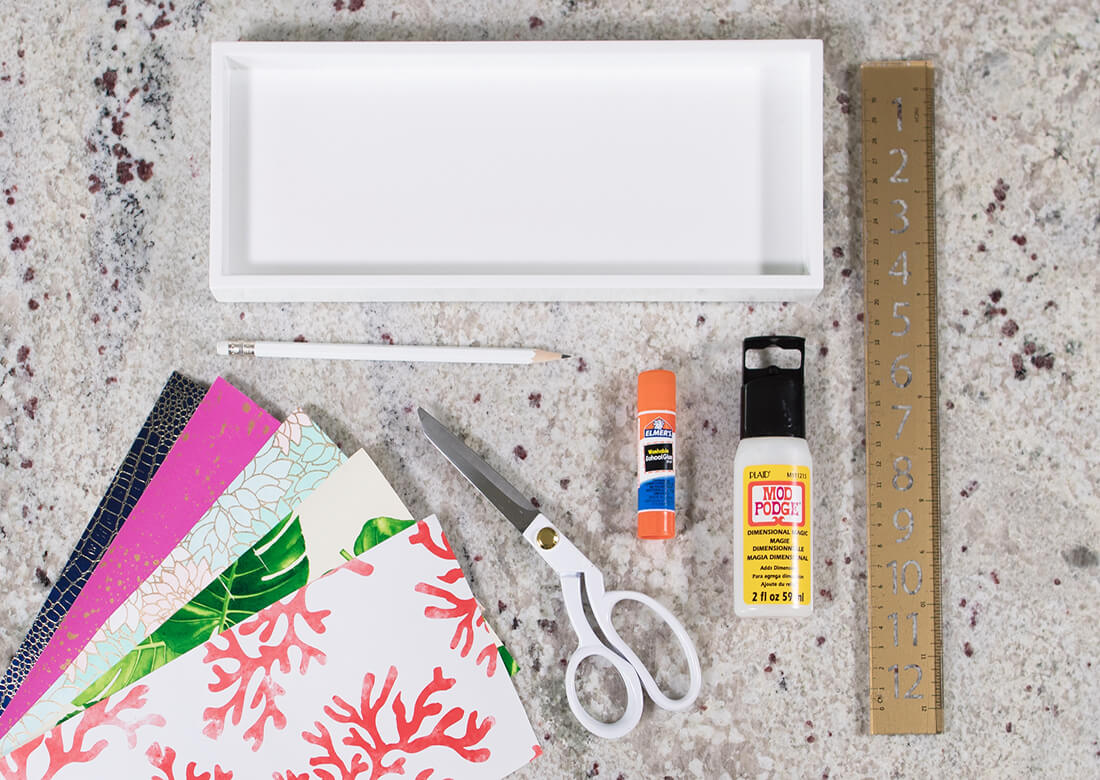 Step 2: CUT & GLUE
Measure the inside area of the tray that you wish to cover, then mark the back side of your paper with those same measurements.  Cut the paper to fit the tray.  Then, just add a bit of glue to the back of the paper and adhere to the bottom of the tray.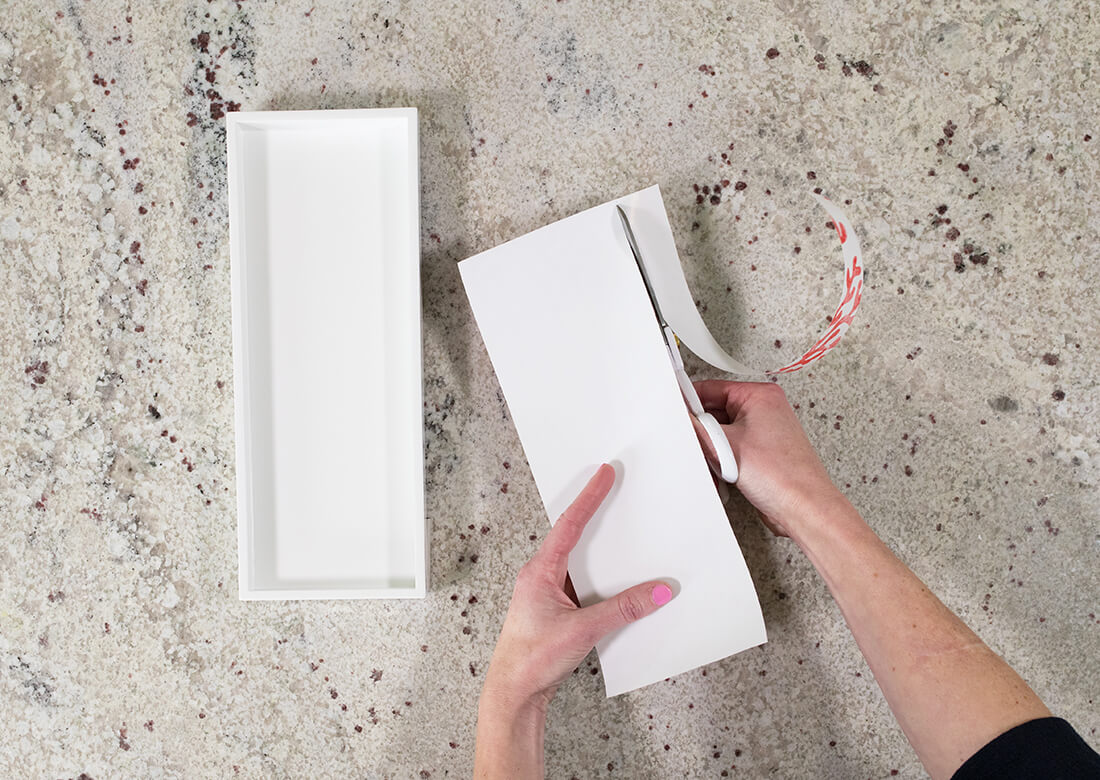 Step 3: FILL WITH MOD PODGE
This part is pretty fun, if you ask me, just take a 2 ounce bottle of Mod Podge and dump it into the tray (try to do this relatively evenly).  Next, tip the tray back and fourth the evenly distribute the Mod Podge.
Step 4: LET IT DRY & DISPLAY
Let your tray dry overnight for best results.  Once it's dry, display it!  If you happen to make one, please snap a photo and tag us on social (@veridianhomes)!  We'd love to see your work!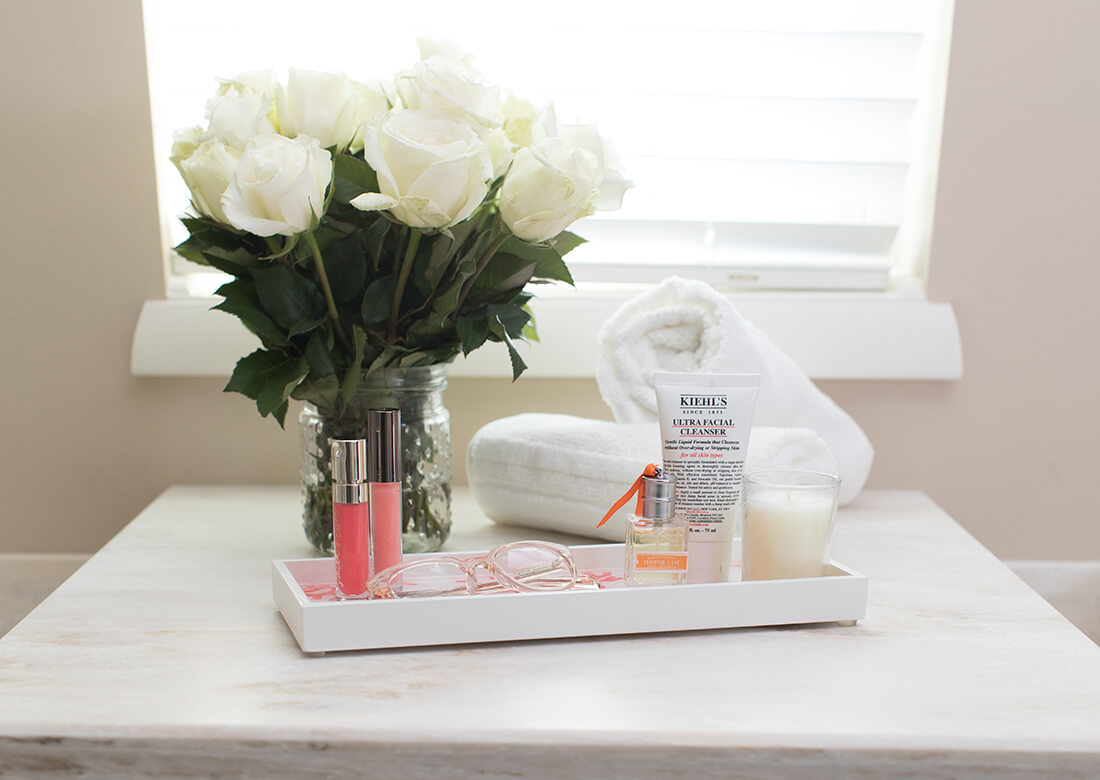 Make sure to check out the full DIY video here:
If you happen to love the kitchen and bathroom that we made and displayed this tray in, you can see the whole gorgeous house for yourself in Birchwood Point.  Check out open house times here.  Thanks for stopping by!  Happy Tuesday!