Struggling to put together a picture-perfect party for your little one? Fear not, we've partnered with the talented ladies at Cherry Blossom Events to show you how to host an adorable unicorn-themed birthday party, filled with magic for any age.
Step 1:  SEND OUT INVITES
Start out by designing customizable invitations for the special day. We love these illustrative invites from Minted.


Step 2:  GATHER YOUR DECOR
Rainbow colored pom poms, ombre water carafe's and a mix of patterned straws add a pop of whimsy color throughout.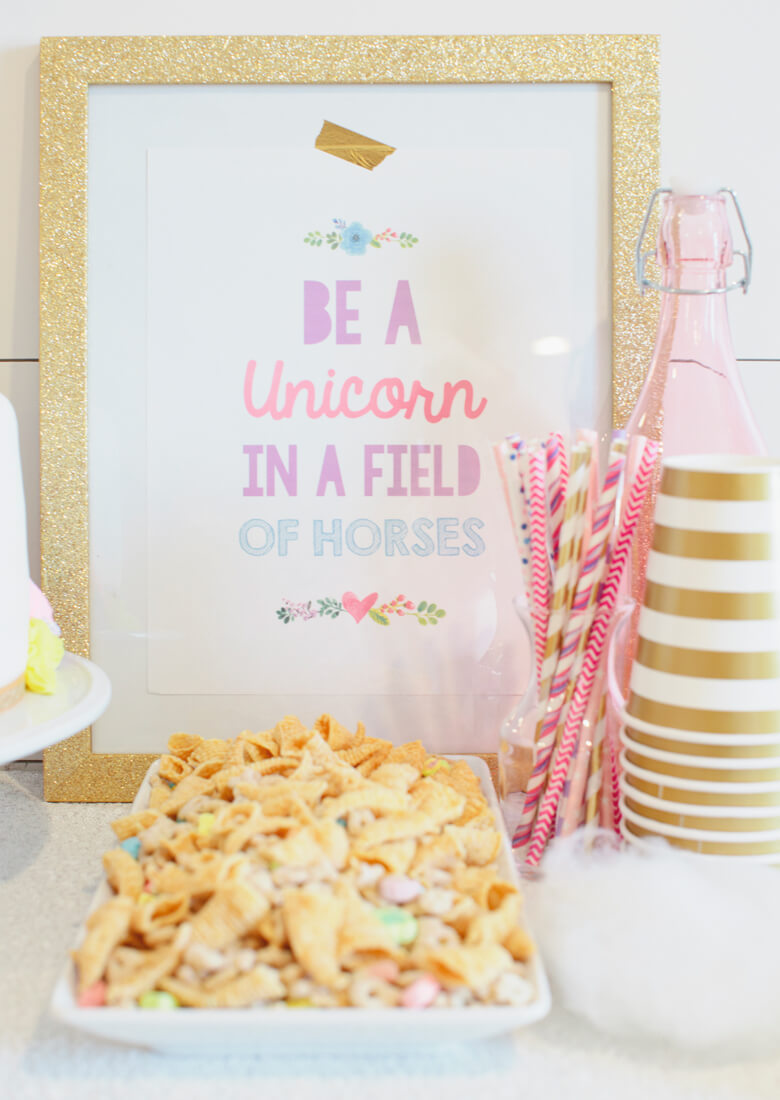 Step 3:  SET THE TABLE
Set the table with an array of fresh, colorful flowers and a felt unicorn horn headband for each guest attending the party. For an extra dose of birthday magic, add decorative pom poms to the back of the birthday girl or boy's chair.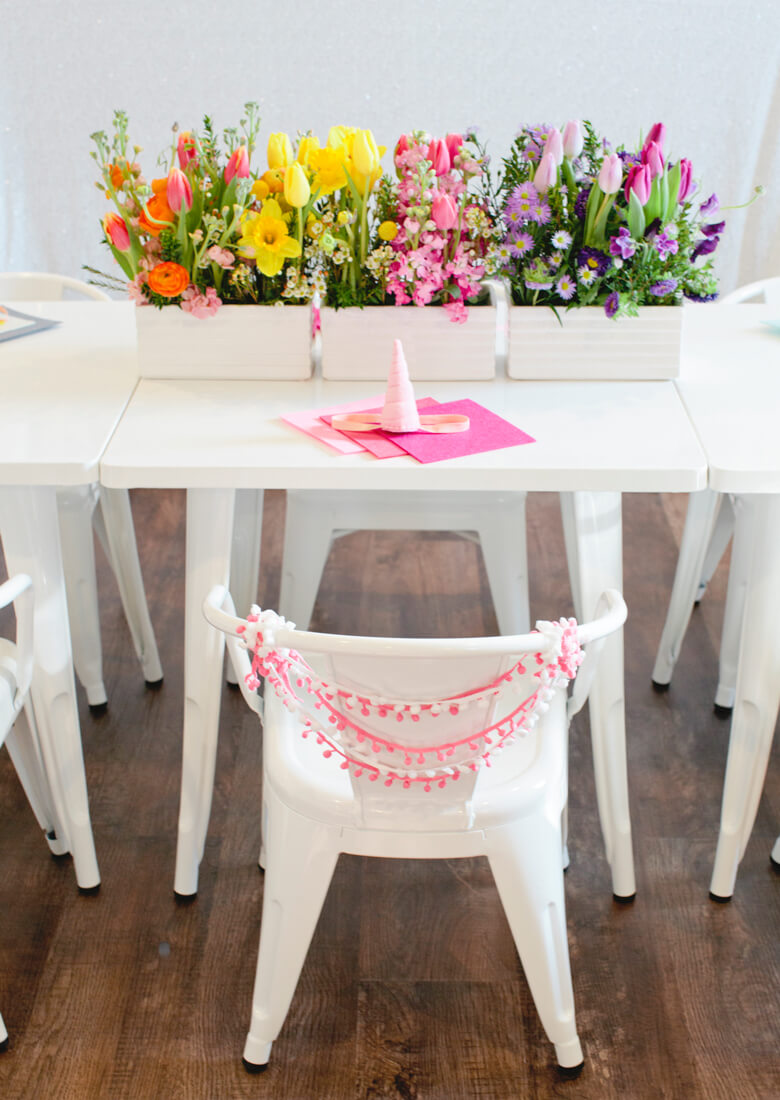 Step 4:  PREPARE A FUN MENU (AND OF COURSE, A UNICORN CAKE)
Get creative with the menu featuring sweet treats such as colorful lollipops, pastel marshmallows and ice cream cones dipped in edible glitter.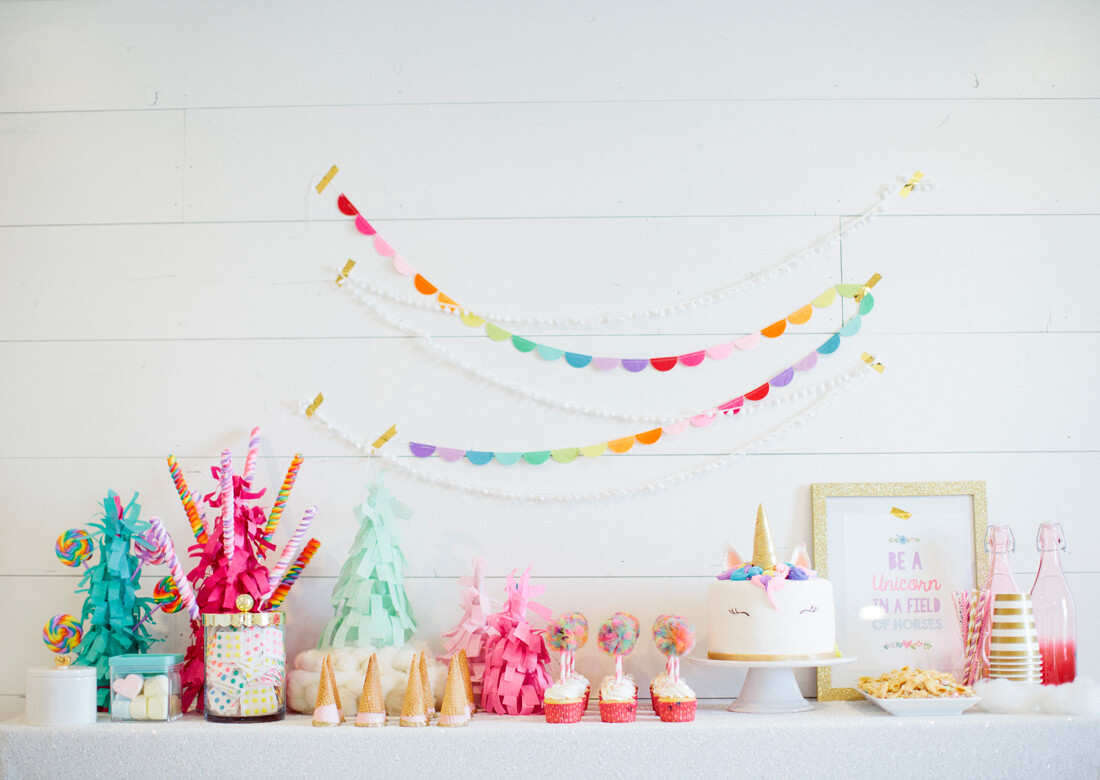 Of course, it wouldn't be a party without a cake. How darling is this unicorn cake made by Alicia over at Creative Confections? It's just too cute!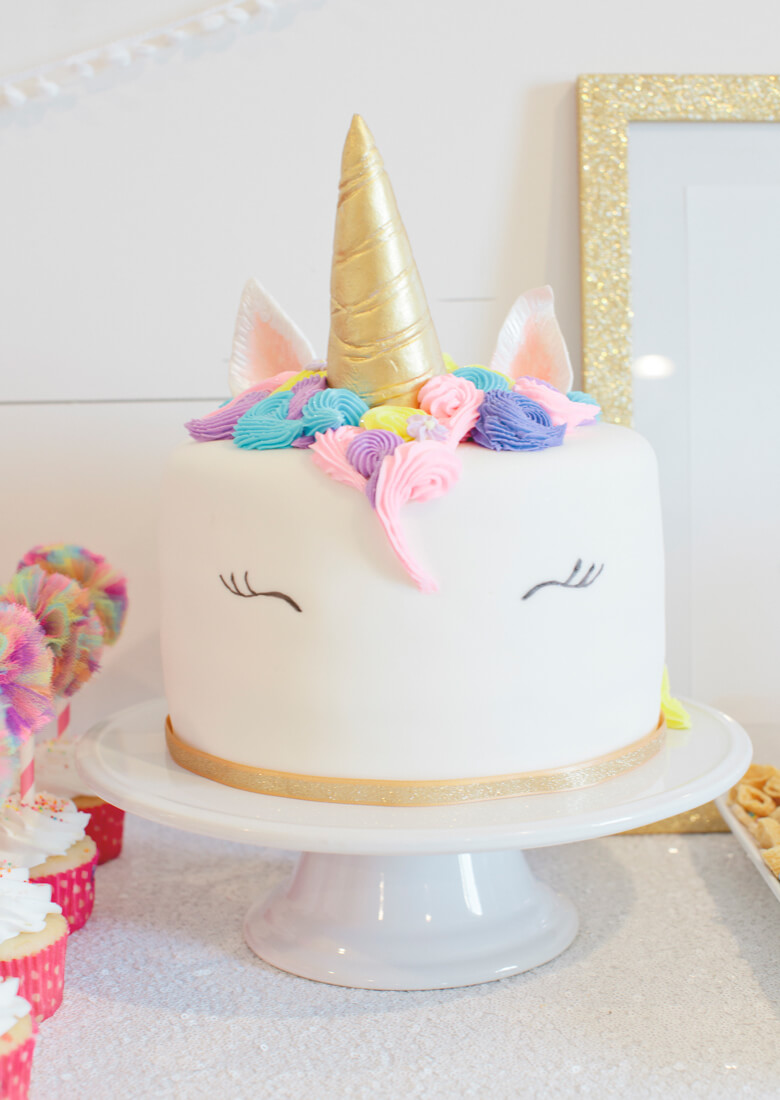 Step 5:  ADD SOME STYLISH SHIRTS
Don't forget to sport your stylish unicorn-themed shirts, and encourage your guests to do the same. 

Step 6:  MAKE A WISH!
Light the candles and have your little one make a birthday wish!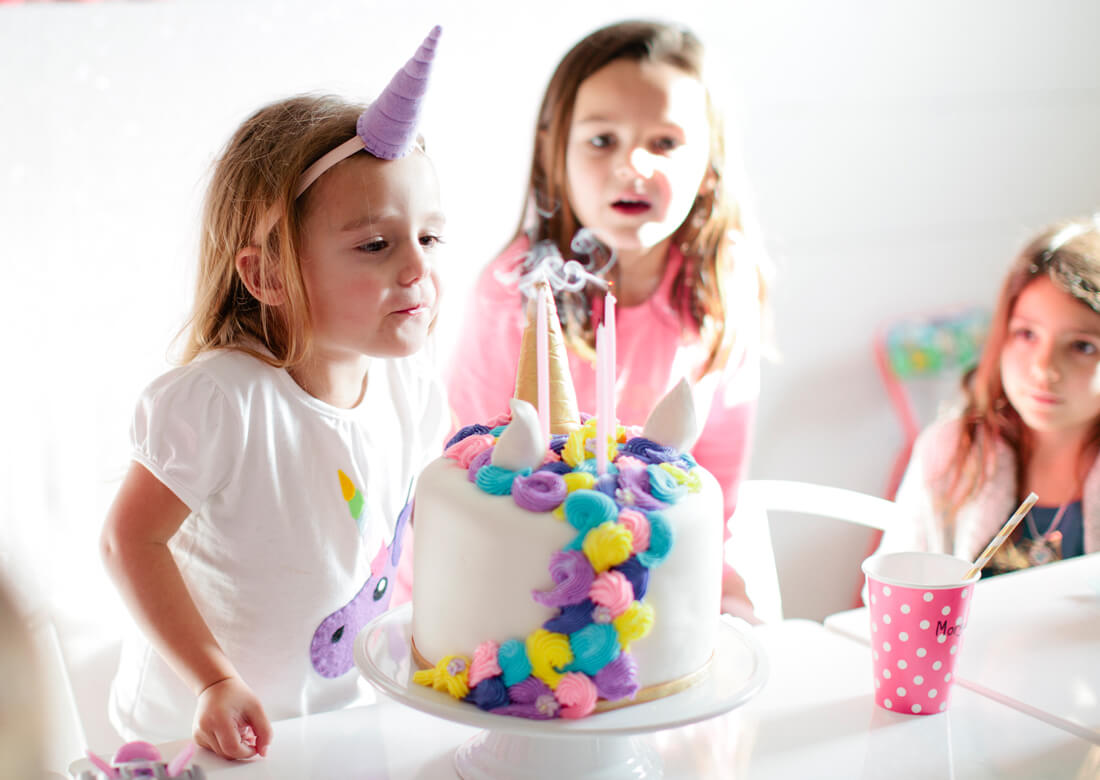 Still in need of some magic?  Watch our video below to see how all of the details came together!
What's your favorite birthday party theme to host? A huge thanks to Cherry Blossom Events, Laurels & Stars Photography, One Fine Day Productions, Garden Laurels by Sager and Creative Confections by Alicia for helping us come up with this creative content.