**For today's post, we've asked our wonderful Marketing Intern, Cassie Walsh, to give us some insight on how to design with a budget in mind.  Let's see what she's got for us!**
Hi, my name is Cassie, and this summer I had the pleasure of working for Veridian Homes as a Marketing Intern.
I'm a millennial and as expected I want everything! I mean everything, a beautiful house, designed with great style, and of course filled with expensive things. Oh, wait! There's more, I want it to be kind to the environment, and I want it in GOLD because I love gold. But let's get real. I don't have the money to pay for all the luxuries in life and maybe neither do you, which is why I am here. These are some tips on how to avoid those golden price tags while still getting everything you want. If you're anything like me you will get it in gold.
Starting with plants! I think I love them just as much as I love the color gold. Plants are a great way to fill any room in your home. The hardest part is deciding which ones you want. There are so many options; from small succulents to my personal favorite the Sansevieria. Plus, plants are good for the environment and for you. Plants can be added into any styled scene of a home. So don't throw away that broken coffee table. Instead, pick up your favorite color of paint and make it new again. Need help picking plants? Check out our earlier post on indoor plants.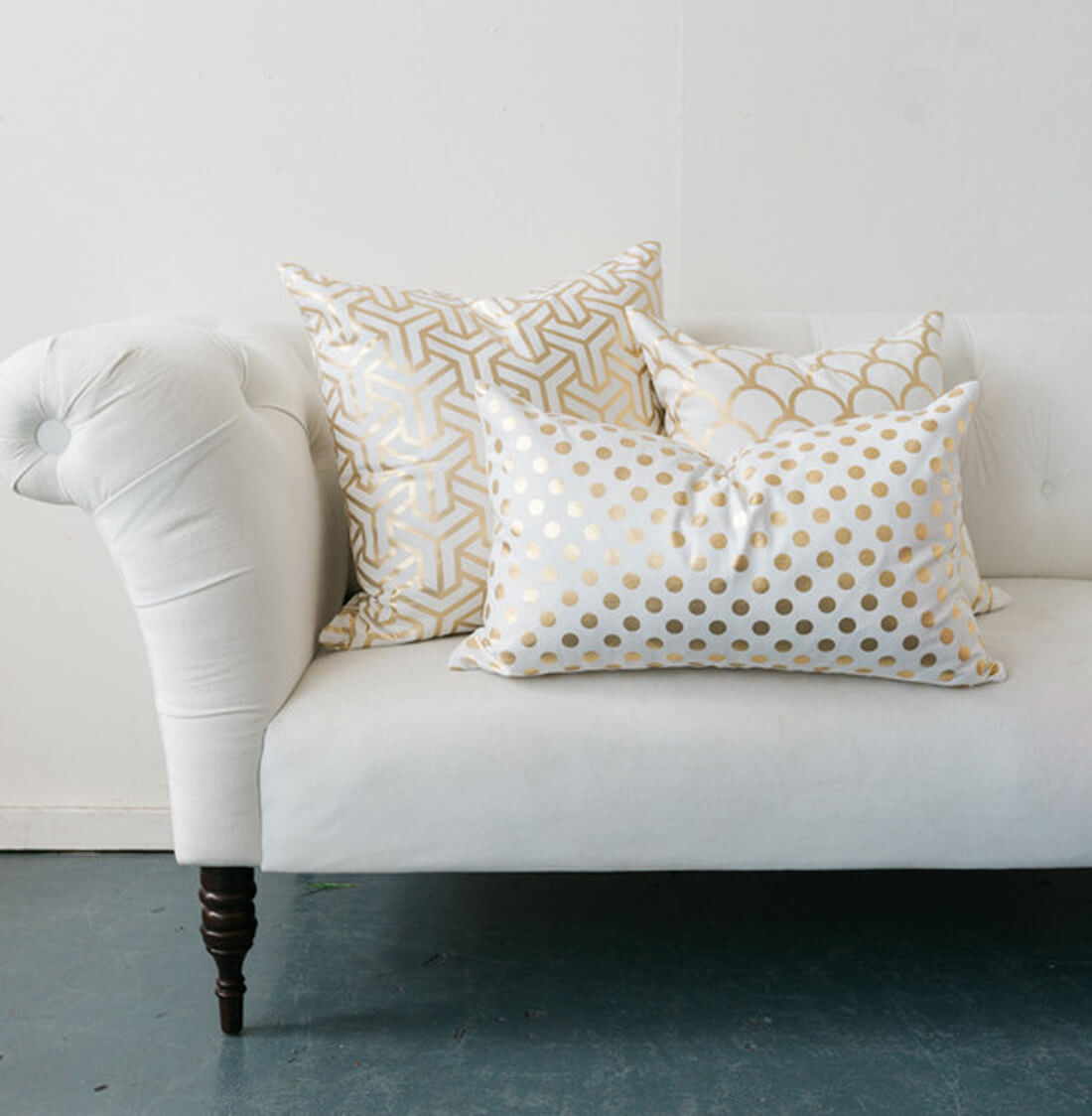 My best advice is to learn to DIY (do it yourself). YouTube and thrift stores can be your best friend when it comes to saving money. Watch the videos and read the tutorials, in 30 minutes you can feel like a master DIYer. But don't get ahead of yourself just yet. Start with something small like throw pillows. They are a great way to decorate your living room and bedroom, plus pillows are super easy to make. There is no need to break the bank, pick up your favorite fabric (mine's gold), a needle, thread, and some eco-friendly stuffing. Watch a video or two, and you'll be on your way to saving money while creating a beautiful space.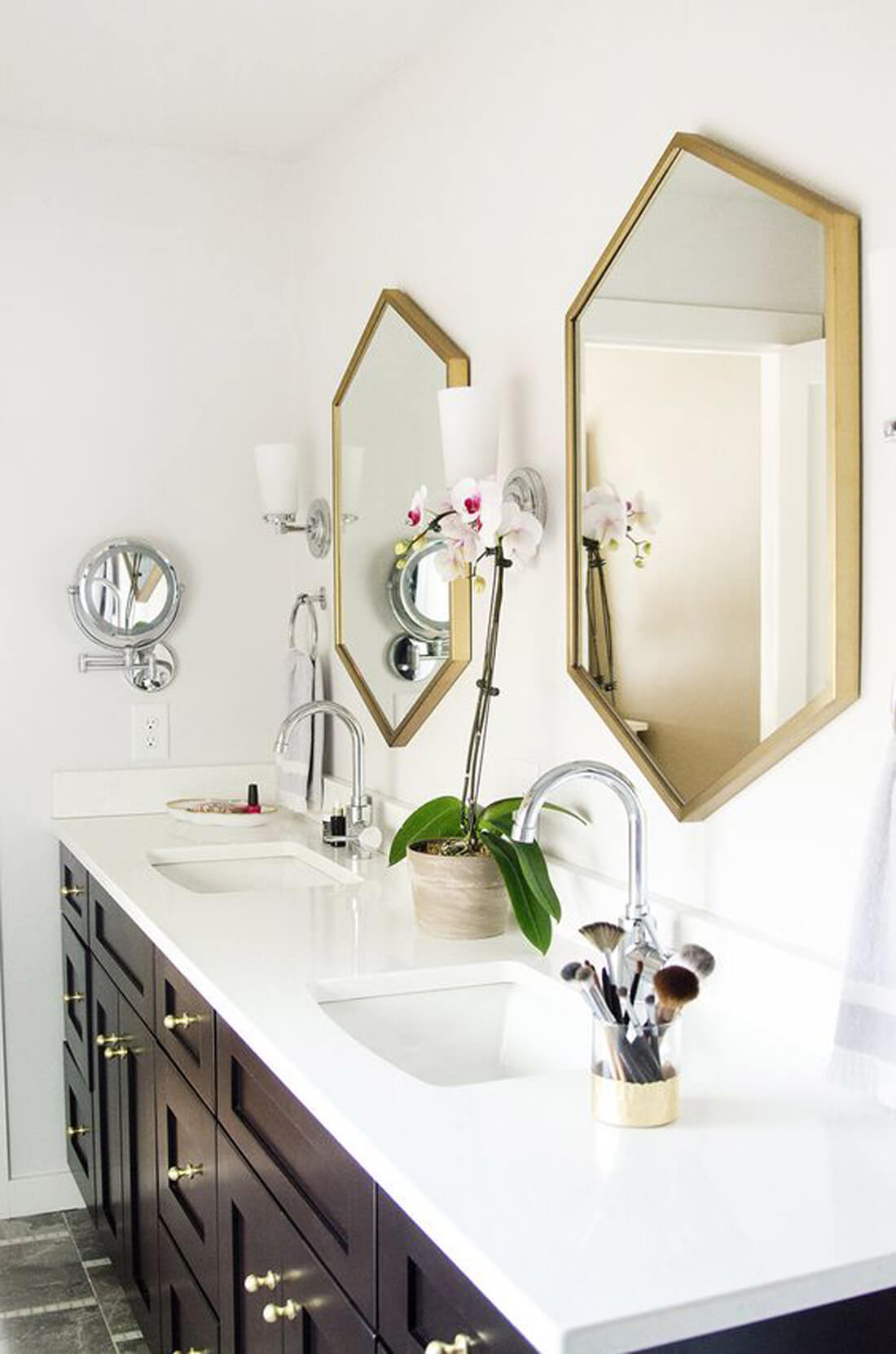 Recycle.  Not so good at sewing? How about painting? A fresh coat of paint can bring anything back to life. When looking for materials go local; those antique shops and garage sales can be like digging for gold. Or, maybe you already own an old mirror with dated trim. Recycle it and save money. A touch of new paint and you'll be good to go.
*My favorite is Spray paint Rust-Oleum Metallic.*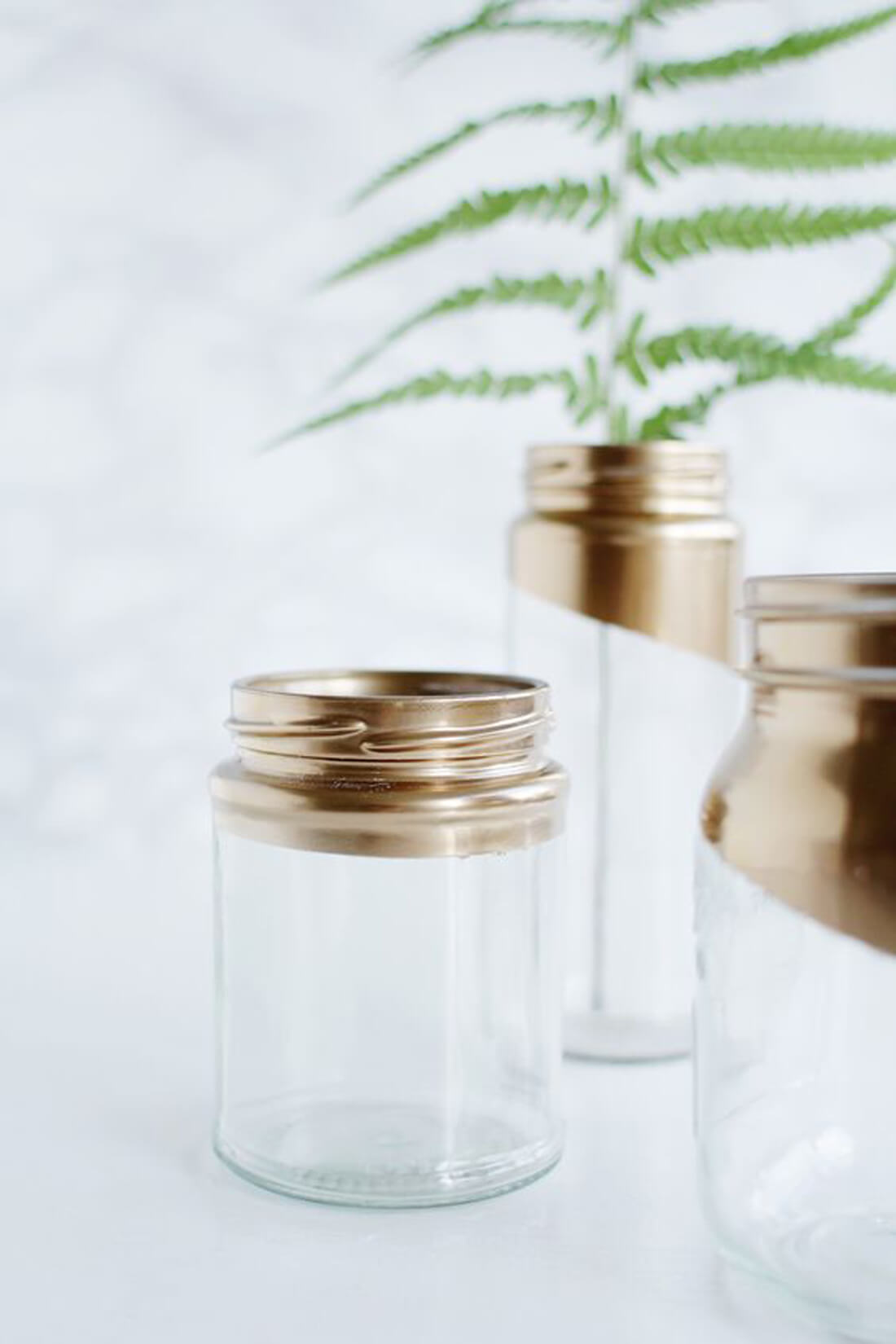 In the spirit of recycling don't throw away your glass jars. Take your empty wine bottles and pasta jars and reuse them. Trust me; with a little work they will be beautiful. Just use a little more of that paint and some tape. Glass jars are an excellent way to store your favorite pens or makeup brushes. Not into that? You can use those old wine bottles as plant holders too. Painted glass jars are a terrific way to add a pop of color to your décor without breaking the bank.
In case you have forgotten I'm still a millennial, and I still want everything. So no, I am not afraid to splurge every once in a while. And if I am going to spend the money, of course, it is going to be on my lighting. After all, I need something to make my gold shine! This pendant light has the perfect look!
Just remember, gold is as classic as time, and you can make your home beautiful on a dime.
This advice brought to you by a broke millennial, and I promise we aren't as smarmy as you might think.