Jenn and I thought it would be fun to compare our dream kitchens, so we did it!  I'll share the details of my dream kitchen below and Jenn will share hers on Thursday.  I had way too much fun with this…
We encourage our customers to search Pinterest, Houzz and our website (of course!) to find their style. Our designers love it when you have an inspiration photo, this gives us a sense of your tastes. What better way to kick off my dream kitchen picks, than by selecting my own inspiration photo?  After reviewing my favorite images, I chose to hone in on the Modern Farmhouse style.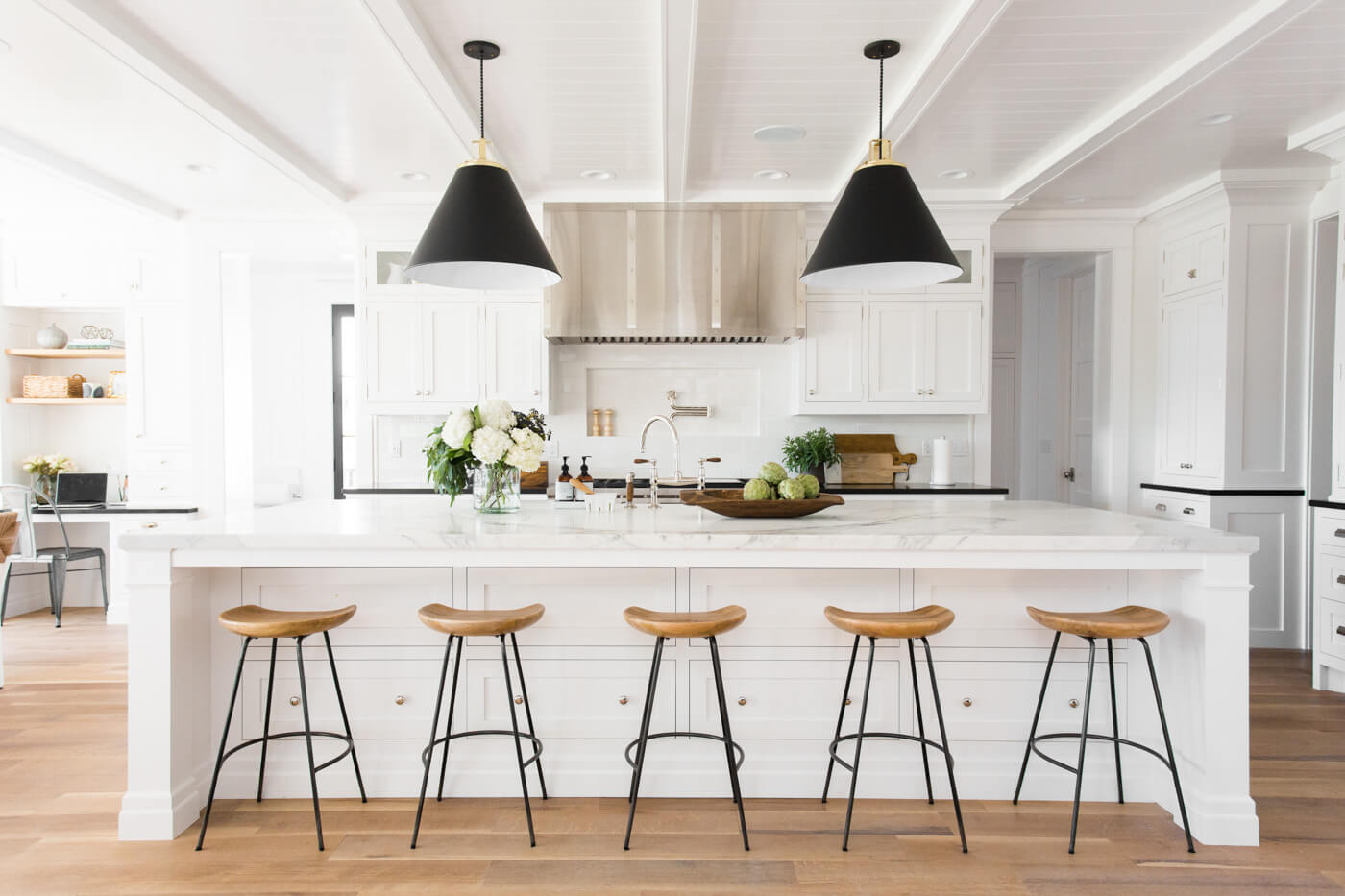 With my inspiration house chosen (see above), I had my vision ready to execute.  I proceeded to walk about 100 feet over to our wondrous Design Studio and compared my options.  It's so nice being able to put your hardware next to your cabinet style, next to your countertop, on top of your flooring, over your backsplash, on your yada yada yada, you get it.  We have so much good stuff to choose from, right here, under one roof!
I love white kitchens, so that would be a no brainer for me – all white, all the way. White cabinets, white "marble" counters (AKA Quartz, Marble is just too high-maintenance for me), and a white backsplash.
Pretty vanilla, I know.
But not to worry, I'll make up for it with contrasting accents: black island pendants, black window grilles, black French doors, etc.  Let's dive into my selections.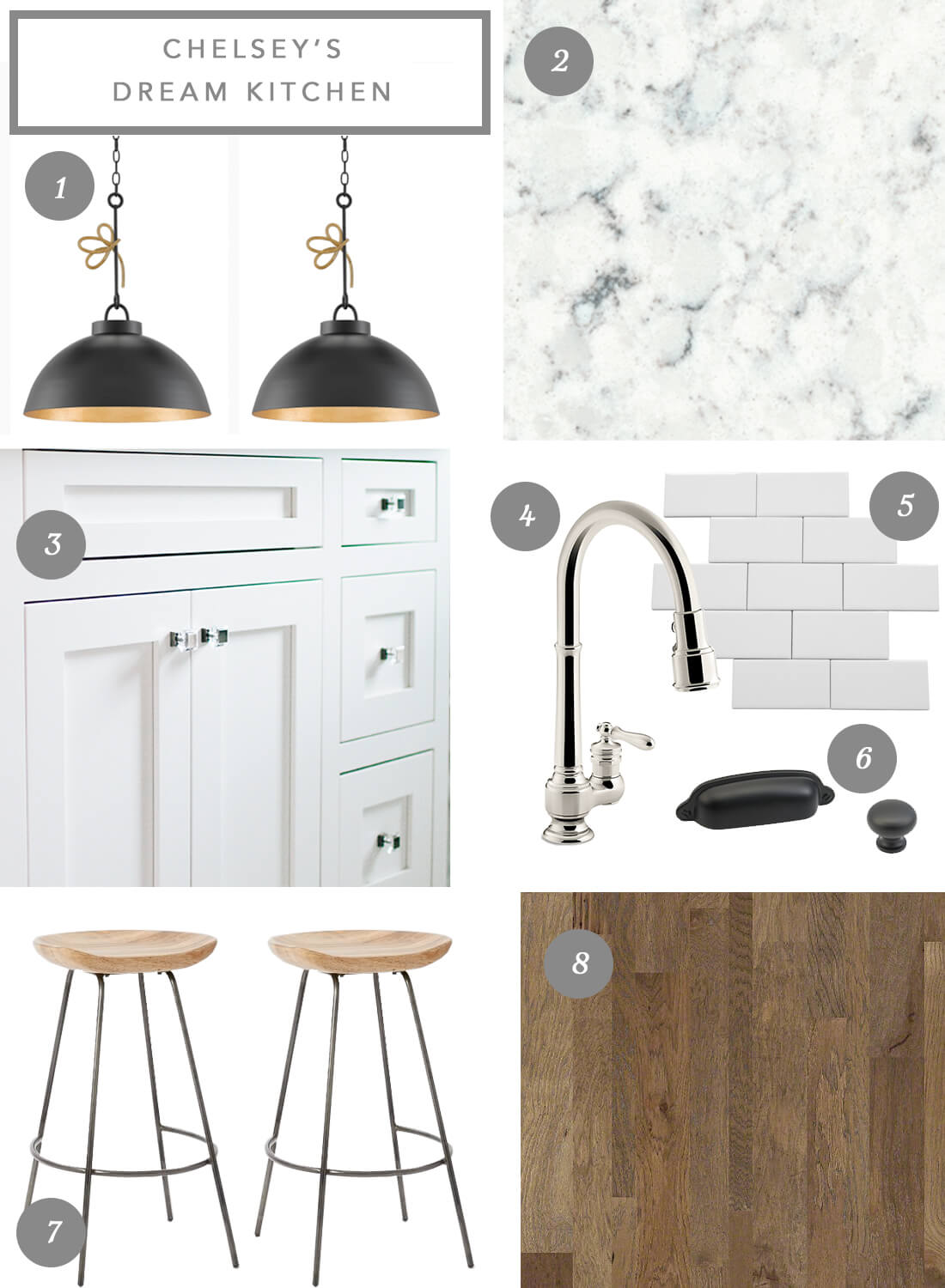 Modern Farmhouse Selections:
I'm a sucker for lighting, so I also picked out a gorgeous, way out of my price range (but hey, it's a dream, right?), chandelier.  Just look at it…
I won't get into appliances right now, but I would love having my own little (not-so-little) wine cooler.  What better way to finish off your evening than with a glass of chilled rosé.  Ahh… Serenity now!  Too many Seinfeld references?
What does your dream kitchen look like?  Make sure to stay tuned for Jenn's Dream Kitchen selections on Thursday.