Whatever your style might be, we have over 50 home plans for you to choose from when building, or buying a Veridian home. Even better, many of our floor plans feature a versatile flex room that can serve as a home office, dining room, or music room. Truthfully, this additional space can be used however you see fit, depending on your needs.
Let's get creative and explore some out-of-the-box options on how you can make the best use of your flex room for whatever stage you're at in life.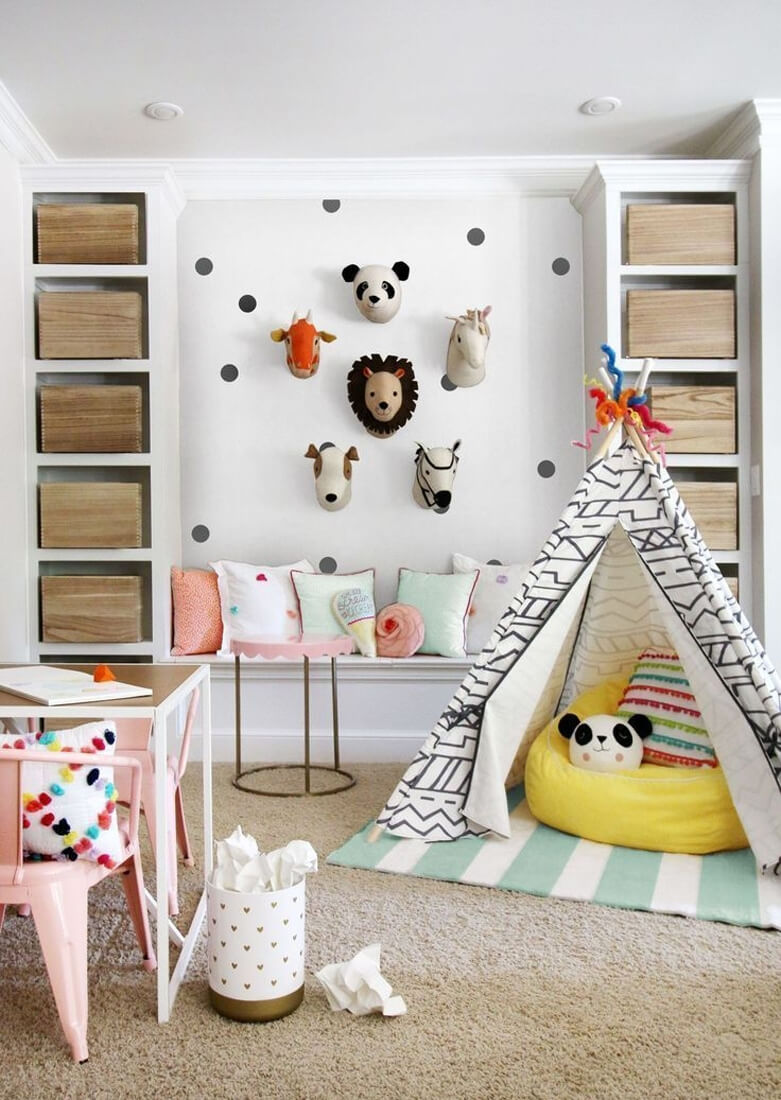 Playroom – Many of our flex rooms are located right off of the main living areas, which makes turning this space into a designated play area ideal. Being able to watch and listen to your kiddos as you cook dinner in the kitchen, or relax in the living room allows you to have the space you need while still being within reachable distance should you need to tend to a little one. Paint the room an inviting color, add organizational shelves, and have fun with the décor.  Soon, you'll have a space that the kids love being in, and as a bonus to you, it will keep the clutter of their toys out of the main areas of your home.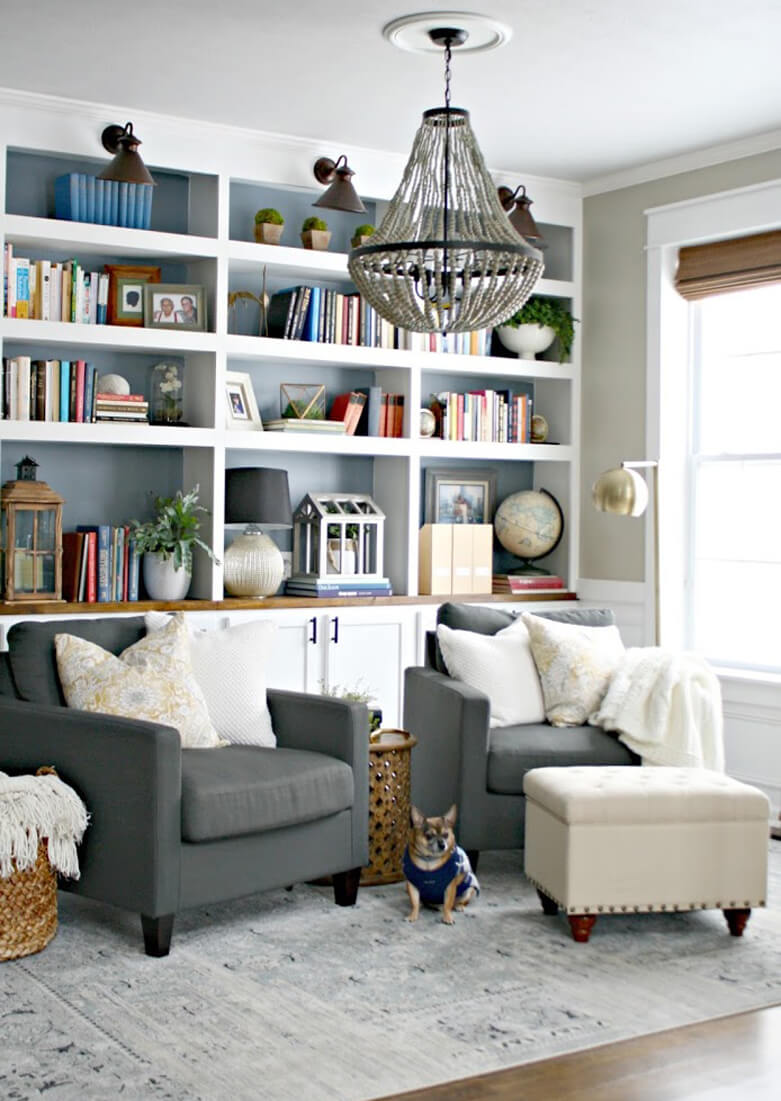 Library – If you're looking to create a place of zen in your home without the distractions of technology, turning your flex room into a coveted personal library could be your own little slice of heaven right here on earth. Paint the walls a bright, yet calming color and display your favorite keepsake novels with floor to ceiling shelves to avoid disorder. Since you'll be doing a lot of reading in this room, good lighting is key. Bring in a fancy chandelier to add character to the space, and/or feature industrial spotlights above shelving units to highlight your favorite reads and add an additional glow as you get lost in each chapter.
Parlor – For those of you who enjoy celebrating the occasional happy hour and/or love entertaining friends and family, this space easily converts into a comfortable and conversational parlor area. To encourage long conversations, and possibly late nights, paint the room a dark, moody color and add oversized, cozy chairs arranged around a large coffee table. To elevate the elegance of this room, add a fancy bar, complete with all of the fixings for your favorite cocktail(s).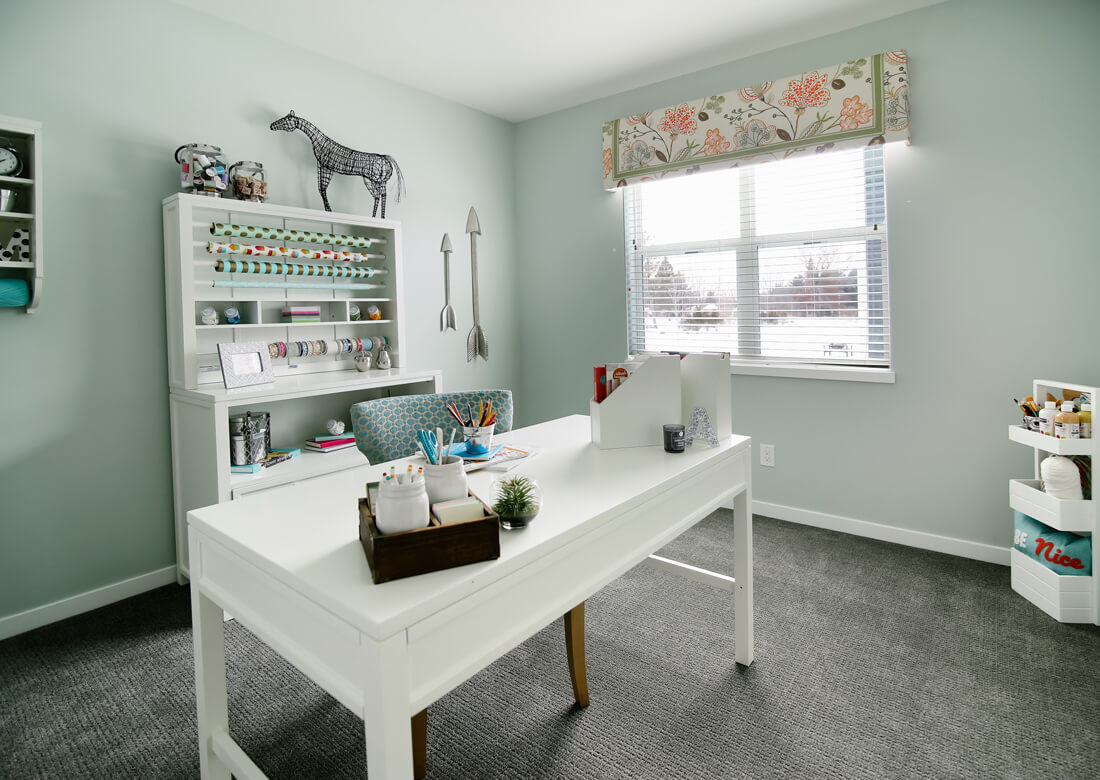 Craft Room – If you spend your time crafting side projects in your spare time, you are no stranger to the quantity of supplies that often accumulate with each passion project. Turning your flex room into your own creative oasis can yield better results and create a more organized space for you and your projects.
These are just a few ideas to get your wheels turning, as the possibilities of customizing your own space to fit your needs are endless. Tell us, do you have a flex room in your Veridian home? If so, how do you use it daily?