Brunch, that wonderful in-between time deliciously sandwiched in the middle of breakfast and lunch.  AKA foodie nirvana.  We've once again partnered with the fabulous ladies at Cherry Blossom Events to show you how to serve and style a picture-perfect brunch.
Everything you'll see was shot right in our very own Juniper Ridge furnished model located in McFarland, Wis.  You can check it out for yourself here.  Okay, got your bib ready?  Let's roll.
Step 1:  SET THE STAGE
Start with crisp, pressed table linens, fresh-cut flowers and the essentials: utensils, plates and water goblets.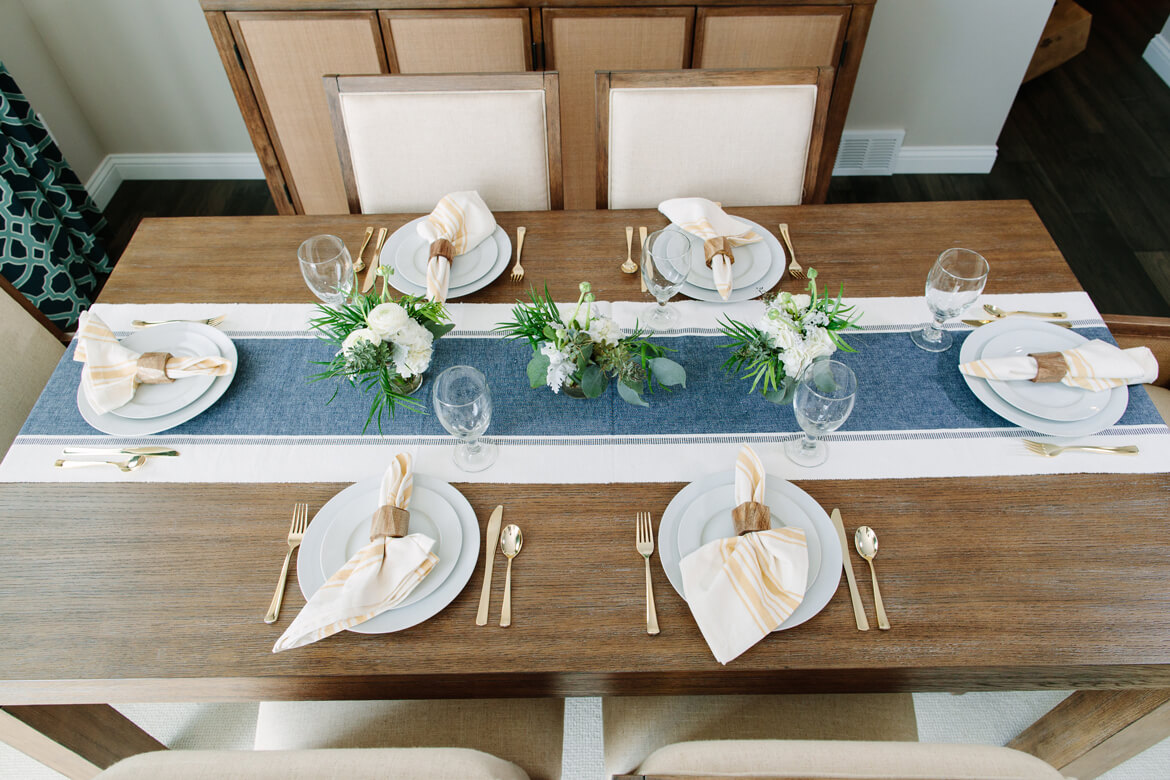 Step 2:  PLATE YOUR PASTRIES
A quiche and sweet and savory tartlets can be displayed with a cake stand, glass cloche and wood paddles for visual depth. 
Step 3:  SET YOUR MIMOSA BAR
Fill champagne flutes with your favorite Prosecco, toss in a raspberry or two, and top with fresh-squeezed orange juice.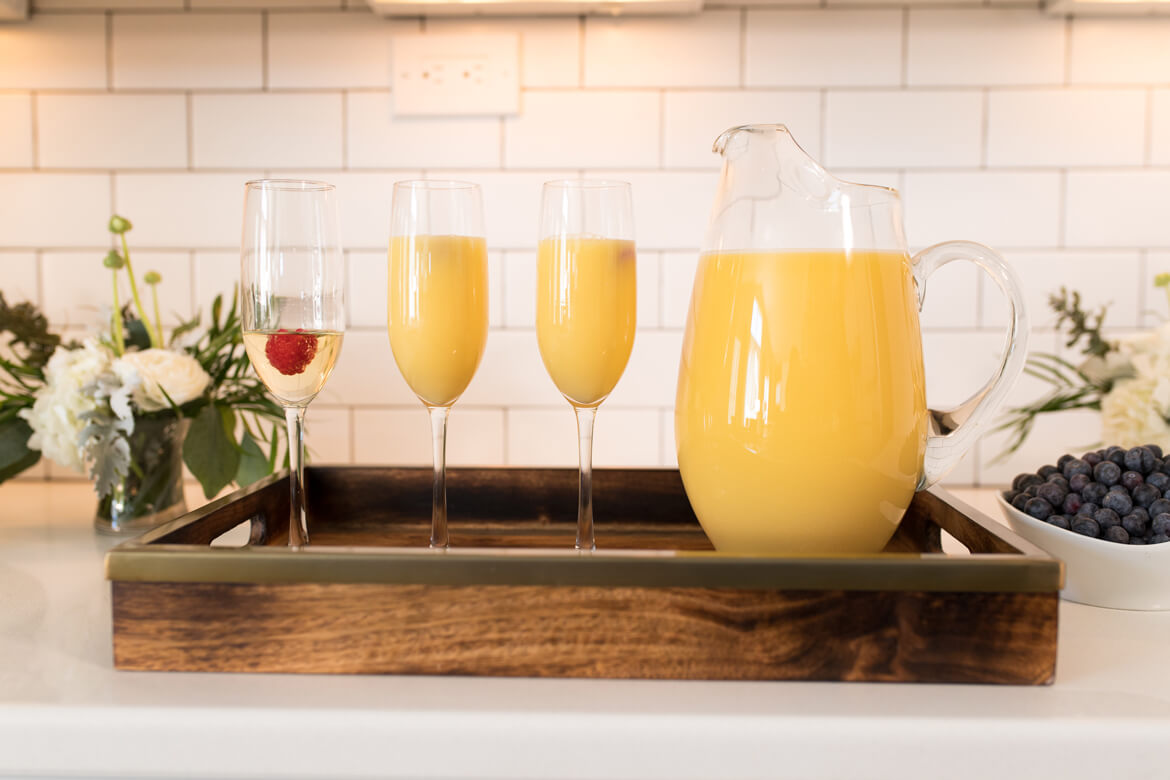 Step 4:  STIR UP OMBRE COFFEE
Fill four coffee cups with dark roast coffee, add cream to each, as you go down the line, heavy-up your pour.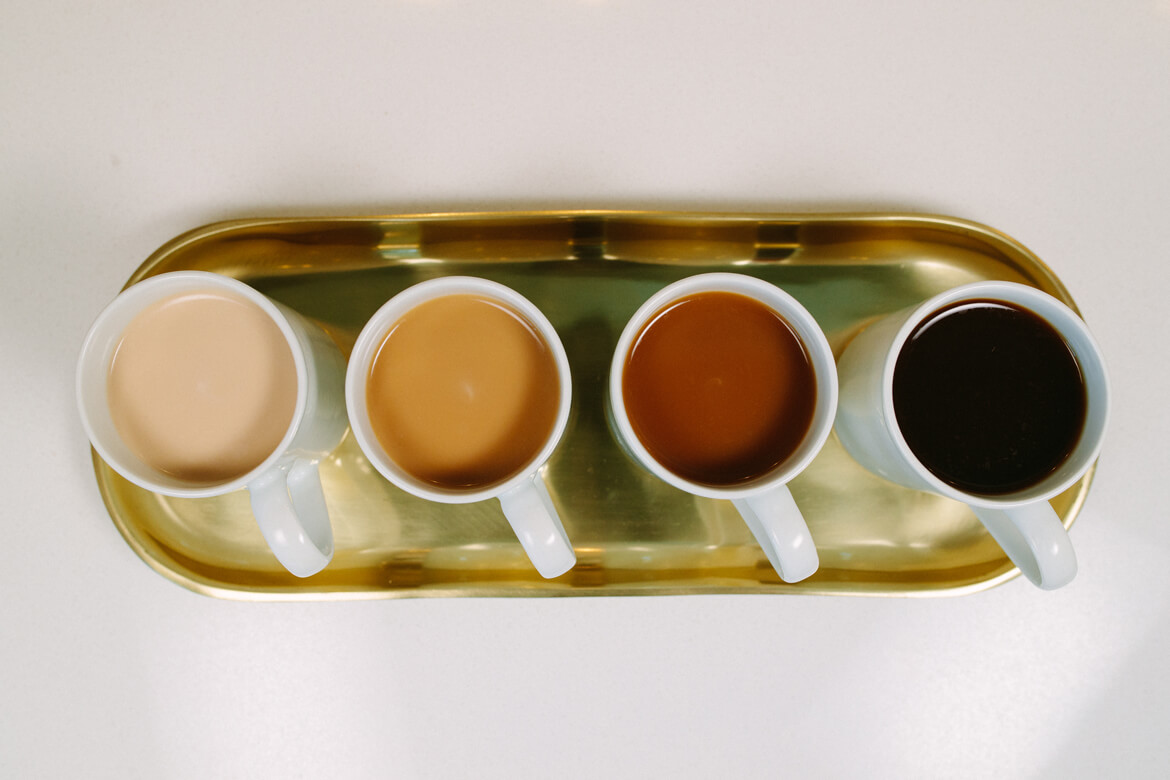 Can't get enough brunch?  Watch our video below to see how everything came together!
Are you drooling?  What's your favorite item to serve at brunch??  We'd like to end this post, by offering up a special thank you Cherry Blossom Event, Humble and Flora by Jamae for helping us look this good – after all it takes an army.