March 14, aka "Pi Day" is celebration of the mathematical constant, π (pi), or 3.14159265359. As you can see, the date is the first three major numbers, when you write March 14 in a numerical format, like 3/14.  For all you math geeks out there, be sure to check out these interesting facts about Pi Day!
And for all of you non-math geeks, let's talk about the other form of pie – the kind you can eat. In Madison there are plenty of great spots to enjoy  a homemade slice of pie, and if you're looking for something sweet to do with friends or family to celebrate, Hubbard Avenue Diner promises a variety of pies and fun in honor of Pi Day!
One of our favorite pie recipes is courtesy of Magnolia. This lemon pie is not only beautiful and delicious, it only takes a few minutes to put together! This pie would also make a fun neighbor gift. Stopping by a neighbors house with a warm batch of muffins, plate of cookies, or easy dessert is an easy way to get to know the people that live around you and gather literal brownie points! Let us get you started with the Magnolia pie recipe, below.
MAGNOLIA LEMON PIE
PIE FILLING INGREDIENTS:
3 cups sweetened condensed milk
3 egg yolks
⅔ cup lemon juice
1 dash salt
CRUST INGREDIENTS:
1½ cups crushed graham crackers
6 tbsp butter
⅓ cup sugar
WHIPPED CREAM INGREDIENTS:
1 small carton of heavy whipping cream
2 tbsp sugar
1 tsp vanilla extract
FOR CRUST:
Combine crushed graham cracker, softened butter, and sugar. Mix well and press into greased pie dish. Bake for 8 minutes at 350 degrees.
FOR PIE FILLING:
Mix sweetened condensed milk, egg yolks, lemon juice and salt in a mixer. Mix well, about 4-5 minutes on medium speed.
Pour into pie crust and bake for 10 minutes at 350 degrees. Place pie in the refrigerator for at least an hour so it will set.
FOR WHIPPED CREAM:
Mix whipped cream, sugar, and vanilla. Whip until fluffy, and add to cooled lemon pie.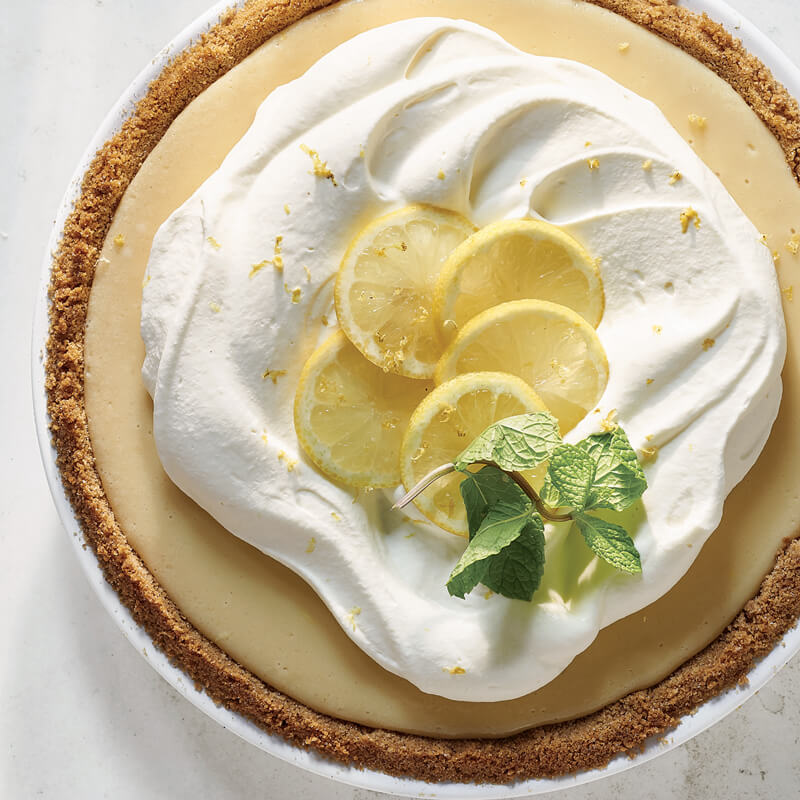 Isn't she a beaut? Do you have a favorite pie recipe we should add to our recipe box? Let us know in the comments below!