I don't know about you but I can already taste the cranberry sauce, pumpkin pie and sweet potatoes… Happy almost Thanksgiving everyone! We're here today to help you create a beautiful Thanksgiving table, so that you can proudly display your mouth-watering feast for all to admire. We partnered once again with Sarah and Andrea of Cherry Blossom Events to get their expert opinion on how to style the best look. Scroll for source links!
But first, let's take a close look, here is an example of the individual place setting. We love how they made each guest feel welcome with names handwritten on a piece of slate. The beautiful magnolia garland was made locally from fresh magnolia leaves, but we understand that option is not everyone, so we've included a good faux dupe in the source links below.
Are you drooling yet? Here comes the main event!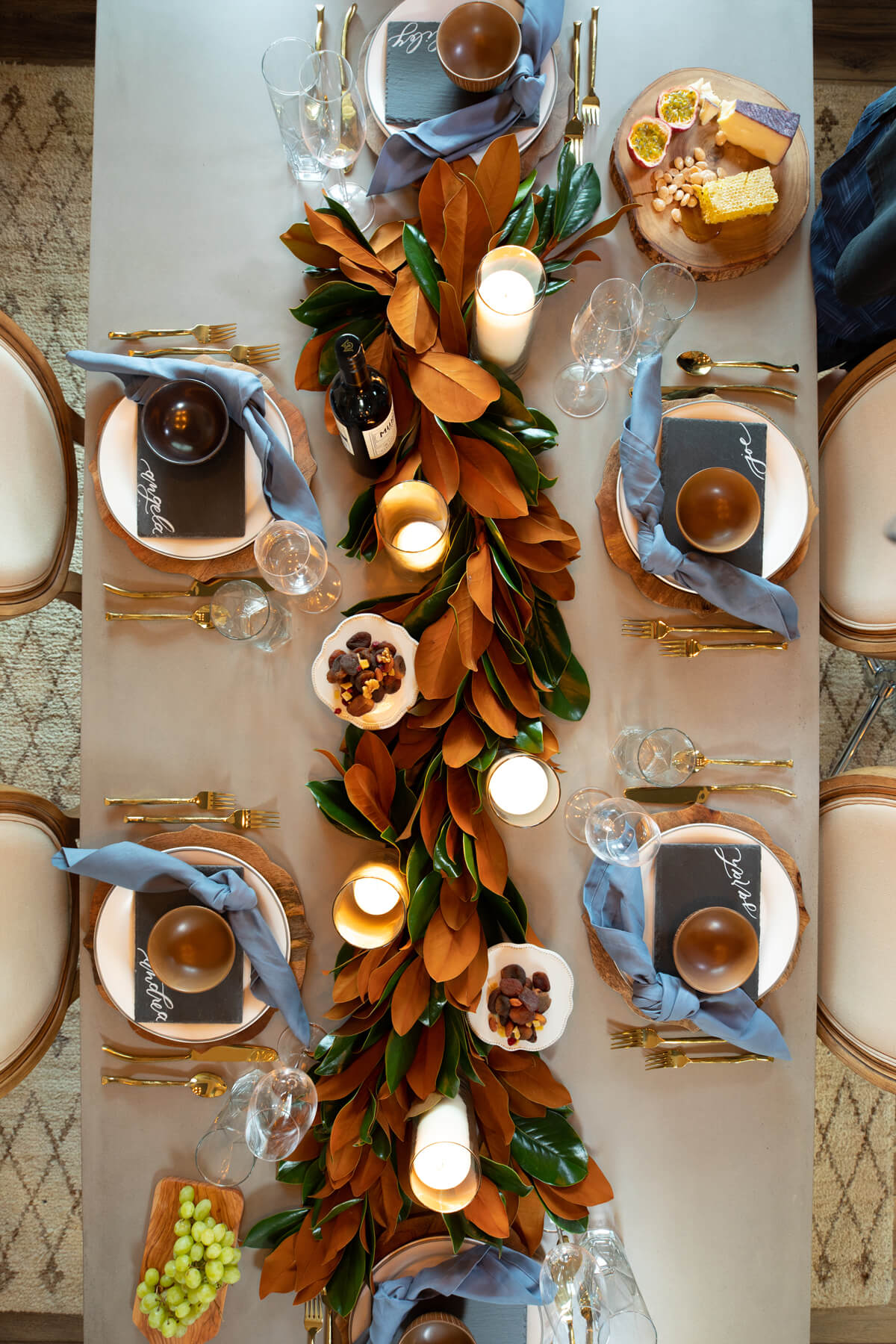 If you'd like to recreate this masterpiece, we have you covered. Cherry Blossom Events sourced a lot of these items at World Market, but not everything is available, so we found some look-a-likes for you!
And last but not least, set the tone with a deliciously scented candle. My favorites are from Thymes. Try out their Heirlūm Pumpkin scent for Thanksgiving and their Frasier Fir scent (my favorite!) for the holidays.
Happy Thanksgiving to you and yours!