Veridian Homes is doing something that Southern Wisconsin has never seen before. In partnering with more than 40 local businesses, they will build a home and donate all proceeds from its sale to 15 local non-profits. The donation amount is estimated to be around $1 million.
This effort, being named 'The Generous Home', is happening during the Madison Area Builders Association's 2021 Parade of Homes, this June. The home is currently under construction in the Westbridge neighborhood, at 807 Walter Run, Waunakee, WI 53597. It will be priced for sale at the start of the Madison Area Parade of Homes, which is set to take place June 18-27, 2021.
"We are excited to see The Generous Home in this year's Parade of Homes," said Chad Lawler, Executive Director of Madison Area Builders Association. "Not only is this home a 'must see' but the impact of the donations of Veridian and numerous other members of the Madison Area Builders Association will far outlast this year's event. We are proud to host The Generous Home in the 2021 Parade of Homes and urge everyone to come see this home and all 40 homes in this year's Parade event!"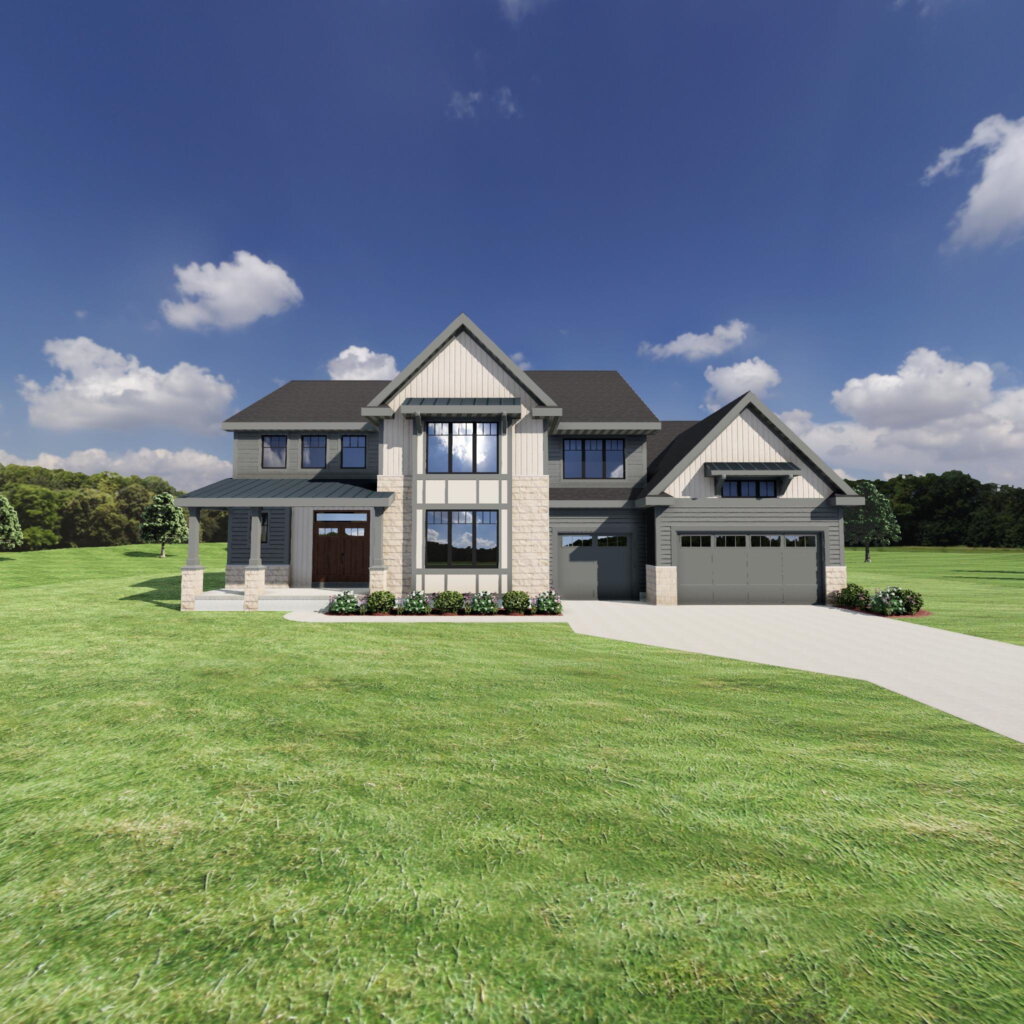 The sale price, and subsequent donation amount, is estimated to be around $1 million, which will hugely impact the 15 local non-profits that are benefiting from its sale. Those organizations include: American Family Children's Hospital, Badger Prairie Needs Network, The Beacon, Boys & Girls Clubs of Dane County, Cystic Fibrosis Foundation, Domestic Abuse Intervention Services (DAIS), Habitat For Humanity of Dane County, Hope House, Porchlight, The River Food Pantry, Second Harvest Foodbank of Southern Wisconsin, and hyperlocal, Waunakee non-profit organizations (i.e. Waunakee Food Pantry, Waunakee Neighborhood Connection, Waunakee Chamber of Commerce and Waunafest).
Boys & Girls Clubs of Dane County already have plans in place for their part of the donation, which will go toward their Skilled Trades Training Center, offering young adults access to careers in skilled trades. "We are so thankful to be one of the benefactors of the Generous Home Project and have never seen a fundraiser like this before," said Michael Johnson, MBA, President and CEO of Boys & Girls Clubs of Dane County. "Boys & Girls Clubs is incredibly grateful to Veridian Homes, and we will be able to help hundreds of kids throughout Dane & Walworth counties because of them."
Veridian Homes is no stranger to giving back to the communities in which it serves, in 2005 the Veridian Homes Foundation was founded. And since its inception, the Foundation has donated more than $1 million to local non-profit groups. However, this large of a donation, at one time, is unprecedented.
"This is such an incredible effort to be a part of," said Matt Cudney, Chair of the Veridian Foundation and Vice President of Operations-Milwaukee at Veridian Homes. "We are extremely humbled by the generosity of our trade partners who have donated most if not all of their materials and labor to assist us in building this home."
More than 40 local businesses have contributed to the construction of The Generous Home.  A few of those businesses include Dave Jones, Inc., Floor360, First Choice Drywall, Inc., Hottmann Construction, LYCON, Inc., Pharo Heating and Cooling, Temperature Systems, Inc. (TSI), Spahn Excavating, B&B Laminates, Inc., The Bruce Company, Madison Lighting, TS Masonry, Inc., Electric 1, Zander Solutions, and City Wide Insulation of Madison, Inc.  A complete list of all contributing trades can be found on www.TheGenerousHome.com.  
"We are so proud to be a part of Veridian's The Generous Home project!" said Holly Kellesvig, Executive Vice President and COO at Dave Jones, Inc. "As a long-time trade partner of Veridian's, this was an excellent opportunity for us to foster one of our core values of giving back. We'd also like to thank Able Distributing, Kohler, Ferguson and Hellenbrand Water Center for their support on this project."
Kimberly Hopf, Veridian's Interior Design Manager says, the home itself matches the beauty of its mission. "The design inspiration came from the desire to create a space that felt comfortable and cozy, but also matched the drama and visual interest of the home, since the floorplan features a two-story foyer and great room," Hopf said. "Our 'moody-modern-traditional' aesthetic really gives this home a dramatic statement. We played with a lot of black tones. You'll see them used on interior walls and ceilings, as well as cabinets, wainscotting, plumbing fixtures and even the black metal spindles that wrap up the open stairway. Black, as a design color, can be very intimidating for many people, but I think you'll find that it can bring a ton of warmth and coziness into a space, and evoke a moody vibe without being overly contemporary. This really is going to be a showstopping home."
David Simon, President at Veridian Homes, noted that this project 'just made sense' given the current circumstances. Simon says, "We (Veridian Homes) haven't built a Parade home in the Madison area for many years, and with the pandemic, we really felt the need to give back to our community, in a big way. This just made sense to us. We thought, let's build a gorgeous home, sell it for a fair market price, and then give all that money back to our community. It's a win for everyone involved."
Beth Shippert-Myers, Marketing and Development Manager at Hope House of South Central Wisconsin states that they have seen a 'huge increase' during the pandemic for those who seeking shelter and protection from domestic violence and sexual assault. "We want Hope House to be a welcoming space for all who use our services, and we send a huge thanks to Veridian for helping us do just that for the five counties we serve," said Shippert-Myers. "We also extend a big congratulations to the lucky new homeowner, whoever you may be!"
For those interested in viewing The Generous Home, you can do so by attending the 2021 Madison Area Parade of Homes. Ticket information for the event can be found at www.MadisonParadeOfHomes.com. Veridian Homes will also be providing updates on the home including special sneak peeks leading up to the Parade at www.TheGenerousHome.com.