***Today's post is a guest post, written by Katie Schubert, one of our newest homeowners in Meadow Crossing!  She is a talented wedding photographer, has a stellar eye for design and is sharing her story about what it was like to build her dream home from the bottom up. Let's get to know her! ***
HI, I'M KATIE!
I've spent the last 10 years in the suburbs of Milwaukee, but now live in Sun Prairie with my husband Adam and our spoiled-but-cute pup, Wesley! I'm a wedding photographer by day and an amateur (but enthusiastic) interior decorator by night!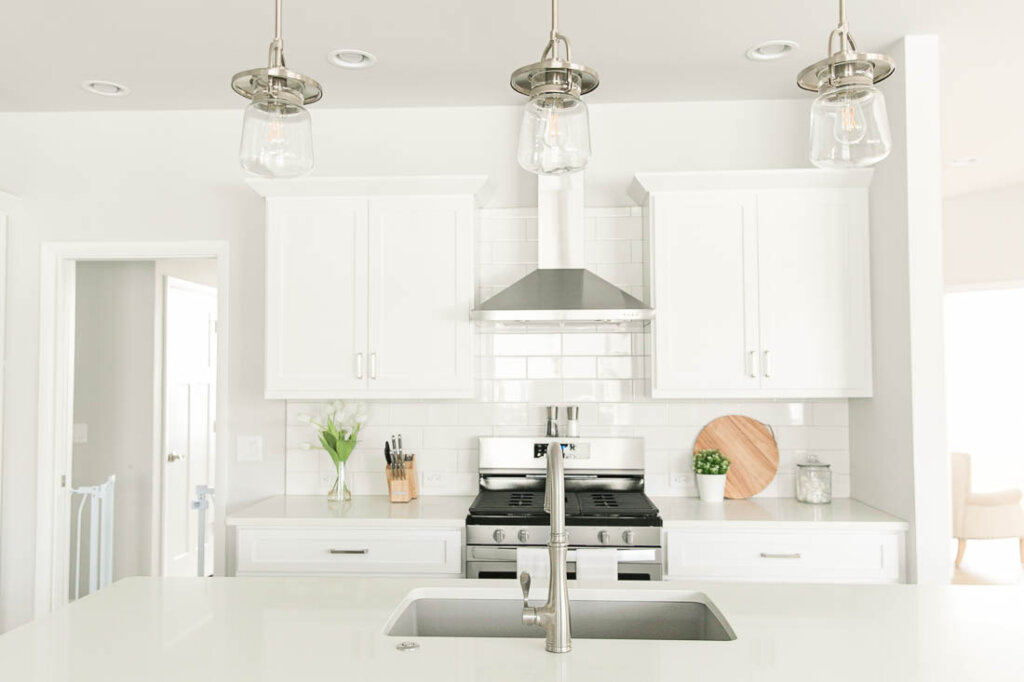 Last year, we reached the point where we were ready to leave our apartment behind and purchase a home! This is probably the point where a lot of buyers don't know exactly where to start but making the decision to build was *luckily* an easy one for us! It has always been our dream to build a home, for a few key reasons:
First, Adam and I are just not the DIY type! Joanna Gaines is my fav, but it's just not a talent of ours!
Second, we didn't want the frustration or the long timeline of renovating a house to make it perfect for us. It can be fun to see before & after's of home reno's, but what you likely don't see is the stress and hundreds of hours of finally getting it to that point!
Lastly, we LOVED the idea of customizing our house to make it exactly what we wanted!
So, new construction was the way to go for us.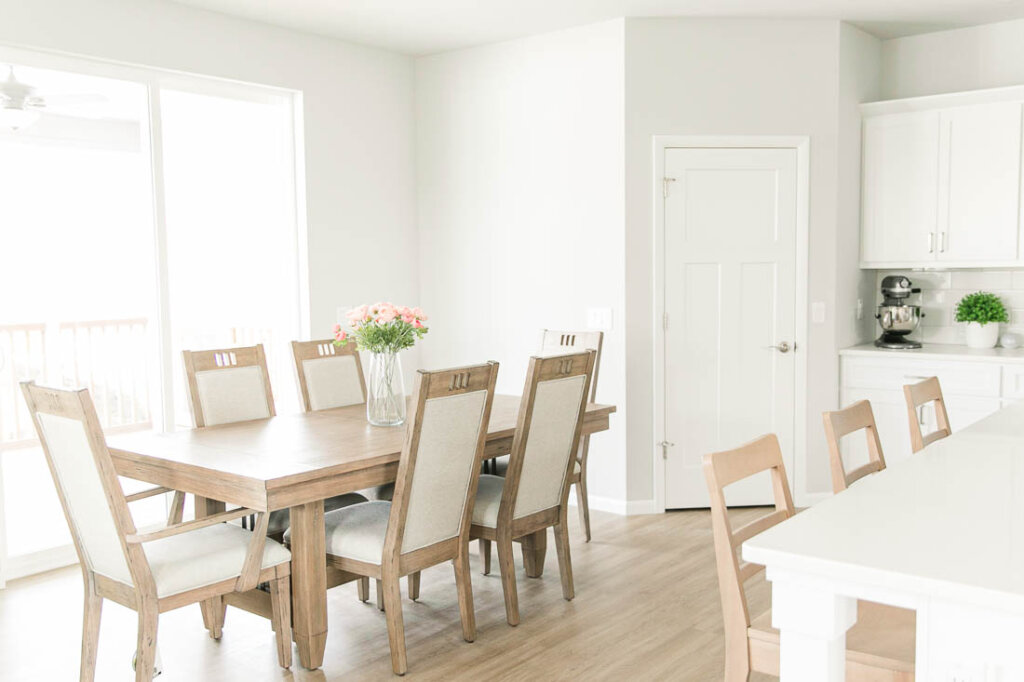 HOW WE CHOSE VERIDIAN
I happened to be photographing a wedding, and the bride was getting ready at a friend's house (another past couple of mine!) and we fell in LOVE with their brand new home. We asked them about their builder and experience (spoiler alert: it was Veridian!) We started doing some online research the next day!
We saw that they had amazing reviews from past clients. We drove around and loved the neighborhoods and model homes, so we scheduled an appointment in Madison to meet with Ashley, our new home specialist.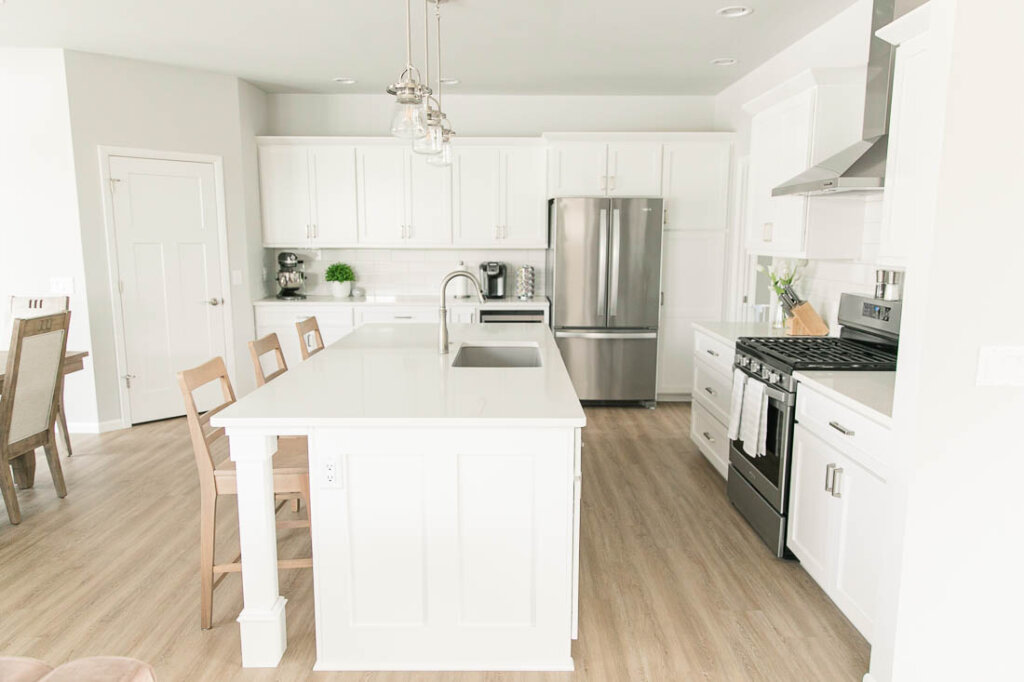 We fell in love with the Meadow Crossing neighborhood in Sun Prairie, which was a perfect location for us, and snagged one of the LAST lots available! I still say it was fate.
Ashley explained more about Veridian's simple home buying process, what we would need to do to get started, and shared more about what to expect.
We felt really, really good. Not confused or worried, just confident that this was right for us.
THE PROCESS
From the very beginning stages, there was constant communication. Ashley and our team (virtually) held our hand through every step. We financed through Wintrust, Veridian's preferred lender, which made that part of the process so smooth. There were literally no surprises, so our worry level stayed very low.
It was so much fun to schedule all of our appointments, choose our finishes and design elements, and see it come to life. We were always aware of how we were doing compared to our original budget and stayed on track the entire time.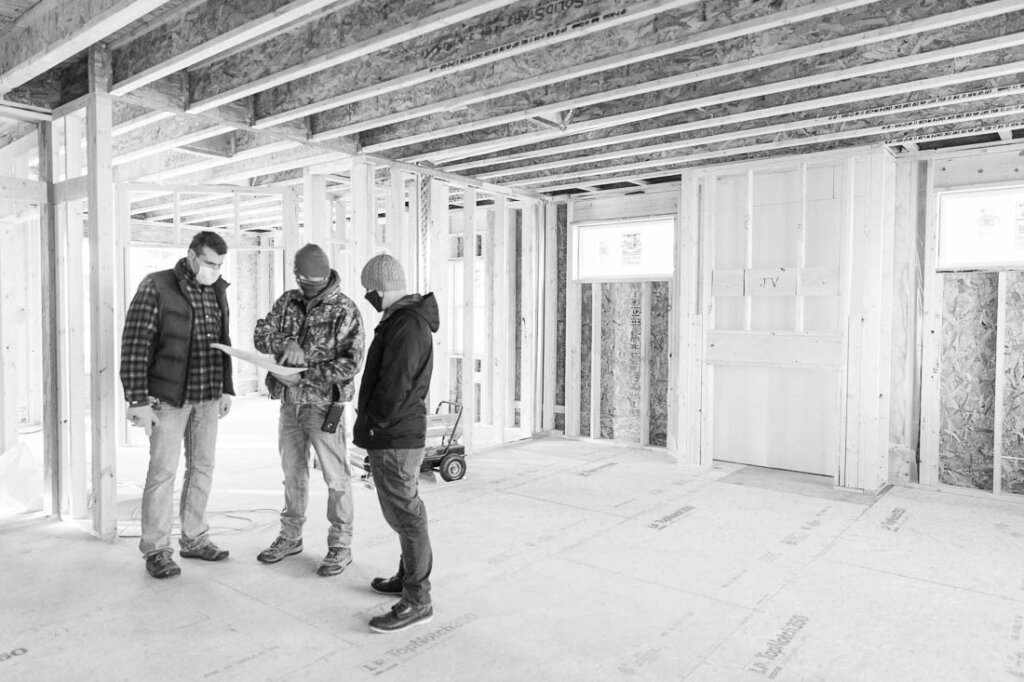 Our construction team was fantastic – big shoutout to Evan Norgard for making it so enjoyable and doing an amazing job! Every time we visited our home, we got more and more excited and felt so confident about the progress. Our home was finished on time, on budget, and turned out exactly how we wanted! After about 5 months from start to finish, our dream literally came true.
As of now, we've been in our home for a few weeks, and we fall more in love with it every day. We cozy up in our great room with a fire going and a glass of wine, and we are just so happy.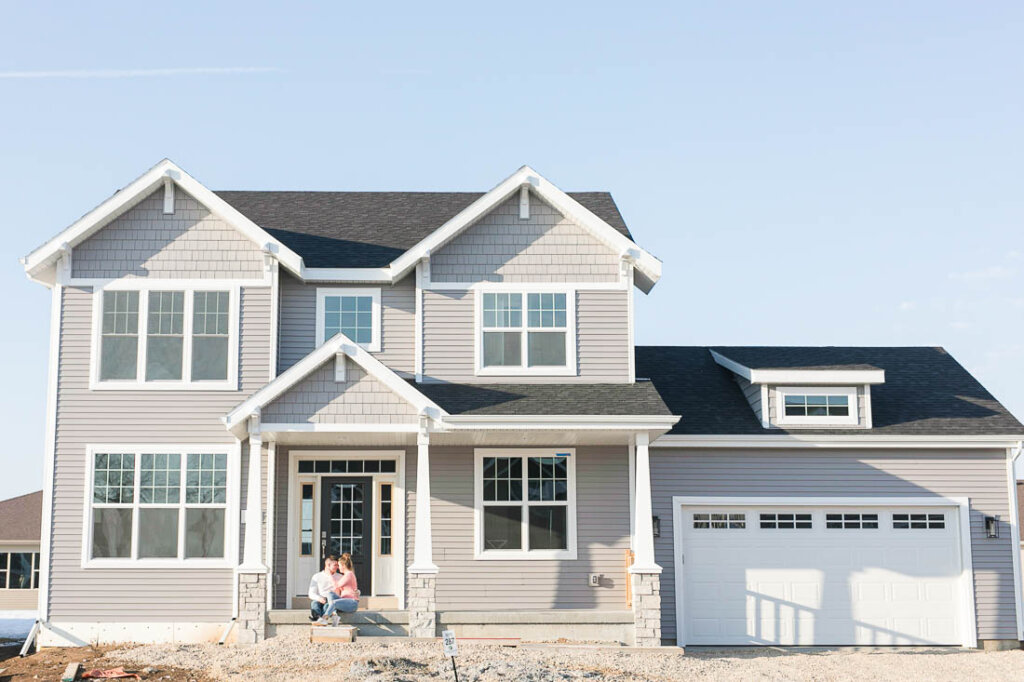 I will recommend Veridian until I am blue in the face, because they took ALL the stress out of this process. I've had friends, family, and more asking about our home because they're also considering building, and I tell all of them the same thing:
Go with Veridian! They are truly the BEST!