You can probably sense that we're a little excited about the holidays here at Veridian. It's true, we love this time of the year, which is why we partnered with Sarah Sarbacker and Andrea VandeBerg of Cherry Blossom Events (CBE) to get their opinion on seasonal decor trends and how to best incorporate them into your new Veridian home, more specifically your new Veridian mantel.
To capture the essence of the holiday spirit on your mantel this winter season, follow the steps below.
Step 1: Start with a clean palette and one simple statement piece that can last all seasons – like this octagon mirror that CBE sourced for us from Cost Plus World Market.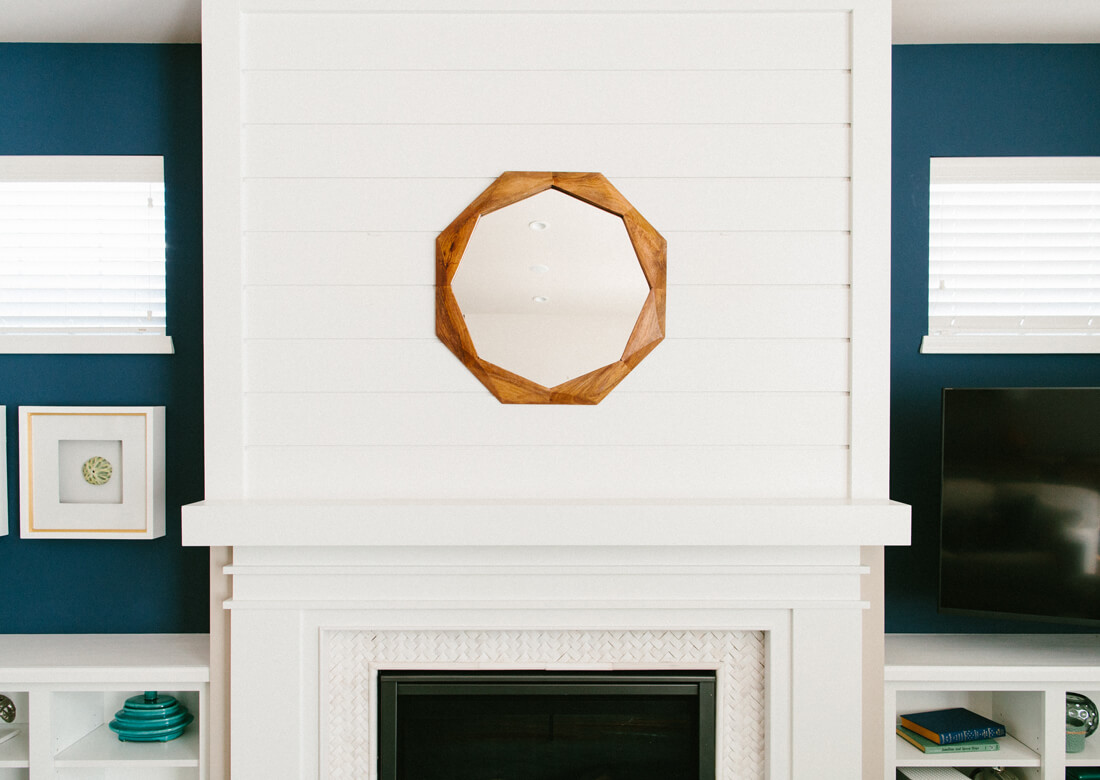 Step 2: Top your mantel off with a selection of fresh evergreen sprigs. If you are unable to source real evergreen locally, this fresh cedar garland from Williams Sonoma is a great option as well.
Step 3: Next, add in white taper candles with varying gold bases for a chic, yet vintage vibe. We mixed it up with finds from Cost Plus World Market and Goodwill.
Step 4: Lastly, pop in a few geo terrariums for added depth and dimension.
Ta-da! Just like that you've compiled a nostalgic and festive holiday look for your winter mantel. All photos and videos were shot within the Veridian Homes Juniper Ridge furnished model. Check it out here.
And, as always, a special shoutout to Cherry Blossom Events, One Fine Day Productions and Flora by Jamae for helping us style this incredible content!