We welcomed the first day of autumn on September 22 and today is October 1st. The days are a little more crisp and pumpkin everything is all around us. It's time to start thinking about transitioning your space from summer to fall. By swapping out textures and colors, and adding natural elements into your décor, you can capture that cozy autumn feeling as you downplay down the bright pops of summer color and set the stage for the more sophisticated fall season. 
Fall Scented Candles. Nothing says fall more than a warm, comfy setting that smells like pumpkins, apples, and spices. Candles are fun and easy way to bring that autumn vibe into your home. Here are some of our favorites.
Change Out Your Throw Pillows. Replace the throw pillows on your couch with warmer, more neutral colors and patterns such as creams, navy, oranges, dark yellows, and grays. You can find some great options here.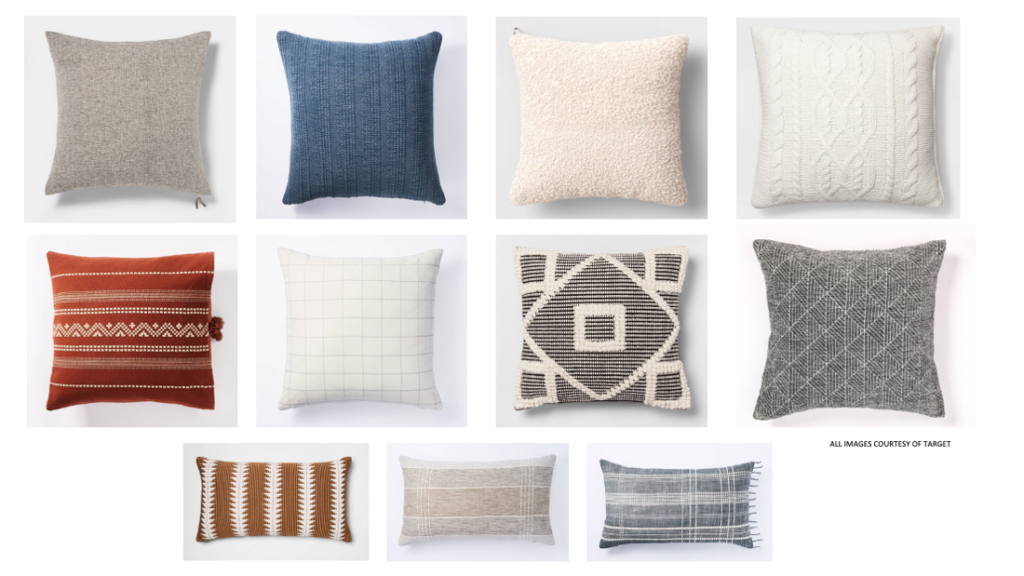 Soft & Cozy Blankets. Soft textures will make you feel warm and cozy. Throw blankets are an easy way to achieve that comfortable feeling. Lay a soft throw over your couch, add an extra blanket to your bed, and fold up another blanket to place on other seating areas in your home. These are some great options, Chunky Knit Striped Throw, Woven Herringbone Blanket, Eyelash Throw, Boucle Throw, Ruched Faux Fur Throw and these.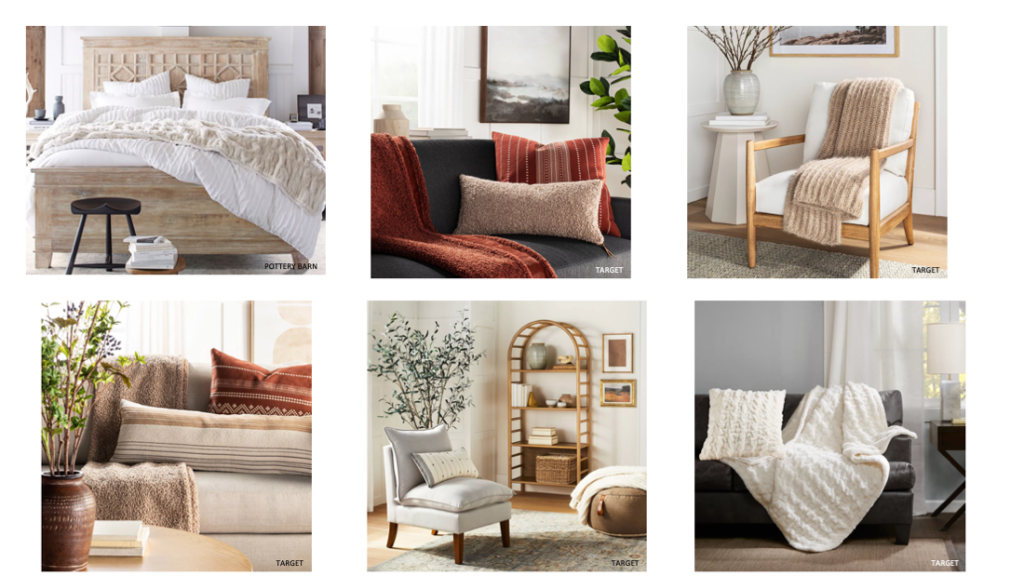 Fall Flowers, Branches, and Stems. Switch out your bright summer florals to deeper, richer colored flowers, or add some fall stems or branches with leaves (either real or artificial). Fall decorating doesn't always have to cost money. You can also use nature for décor inspiration. Leaf stems, pine cones and branches can be a solid staple of fall decorations.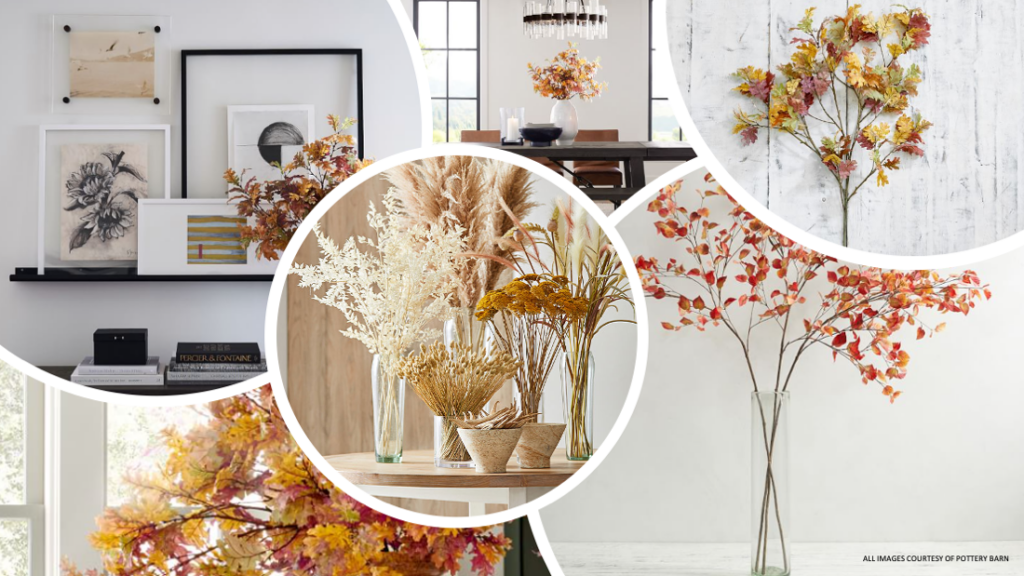 Incorporate A Fall Wreath. If you want to ease into fall gently and don't want to do much redecorating, a simple fall wreath with natural elements is a great way to move from summer to fall. Acorns, leaves, mini pumpkins, and wheat are all great fall wreath ideas that can span from late summer to late fall.
Pumpkins. Of course the pumpkins. Pumpkins, real or fake, are one of the most popular symbols of fall. If you're afraid of adding in too much orange too soon, try using different colored pumpkins such as green, purple and  white pumpkins. You can also display pumpkins with unique textures such as velvet, wood or burlap. Here are 25 ways you can decorate your home with pumpkins this fall season.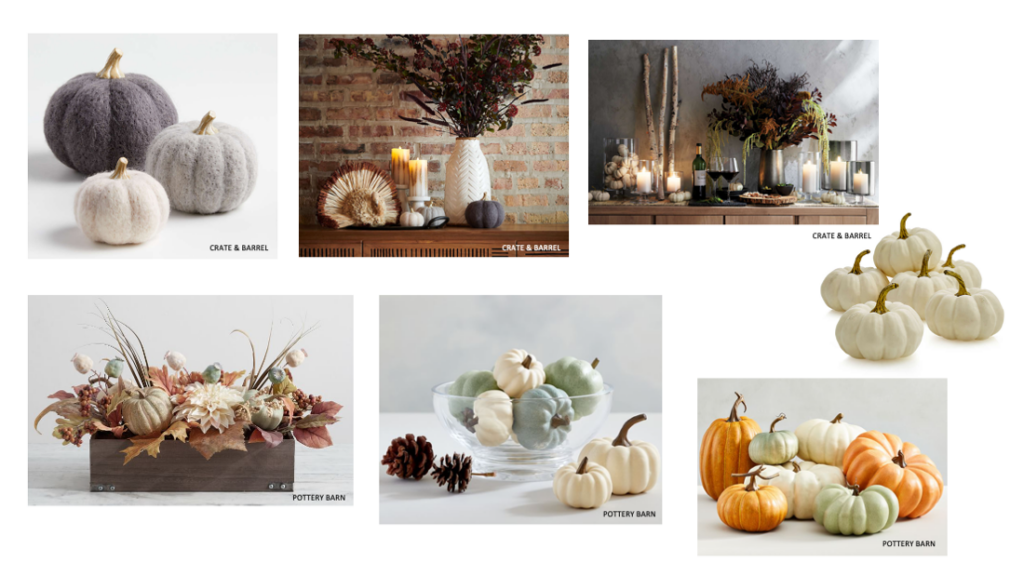 We hope some of the suggestions above helped spark some fall décor inspiration ideas for you. Although the sunshine of summer is gone, we think you'll love the glow of autumn in your home. Happy Decorating!