I made a really sweet gingerbread house – FROM SCRATCH – with my son last year, but man, that thing was a piece of work.  See 2018 photo below. This year, I put on my "parenting-hack" hat and "made" a gingerbread house from a kit.  Meaning it was already baked and pre-assembled, leaving us with the fun part – decorating!  See 2019 photo below for my $10 Target collaboration.
Lammers Gingerbread House 2018: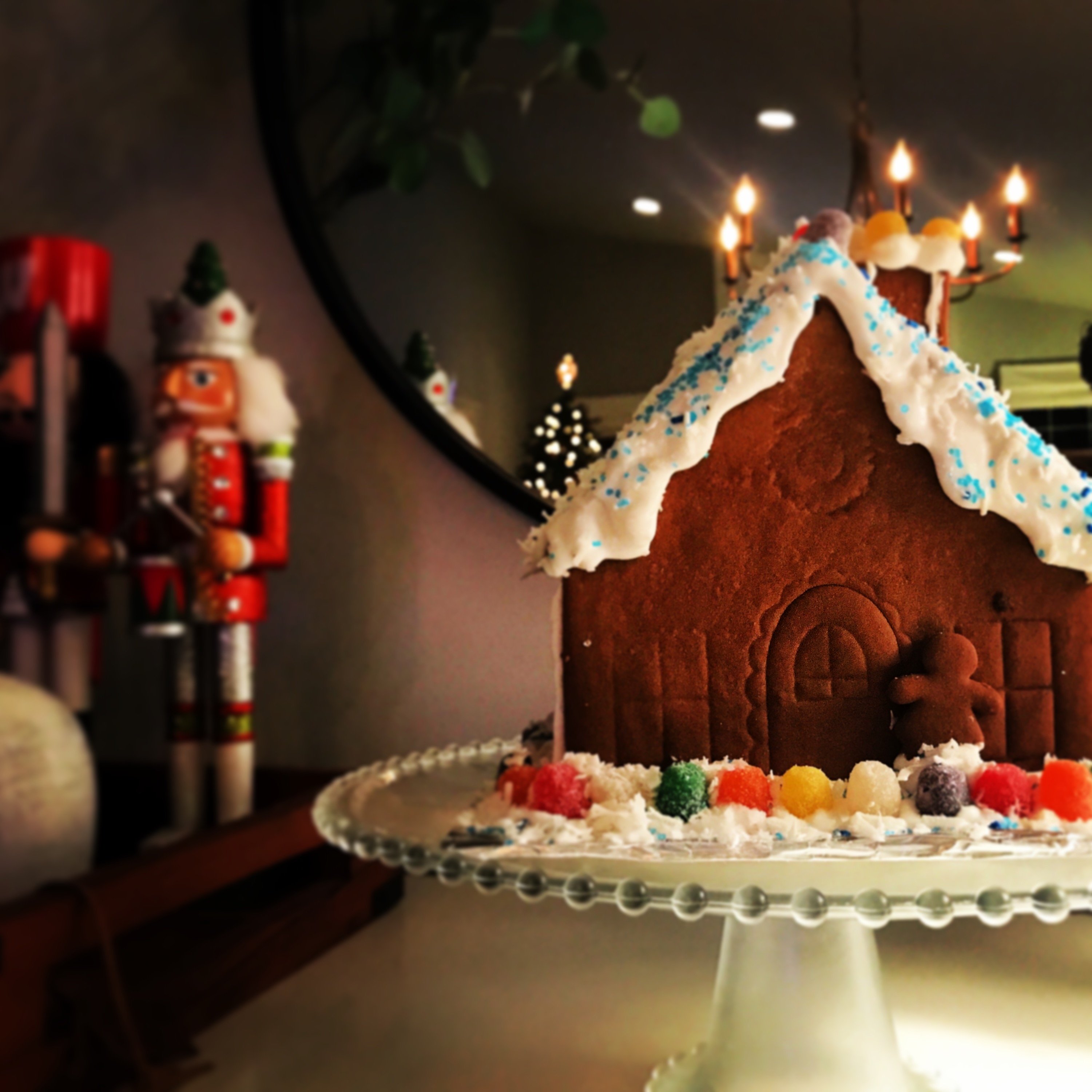 Lammers/Target Gingerbread House 2019: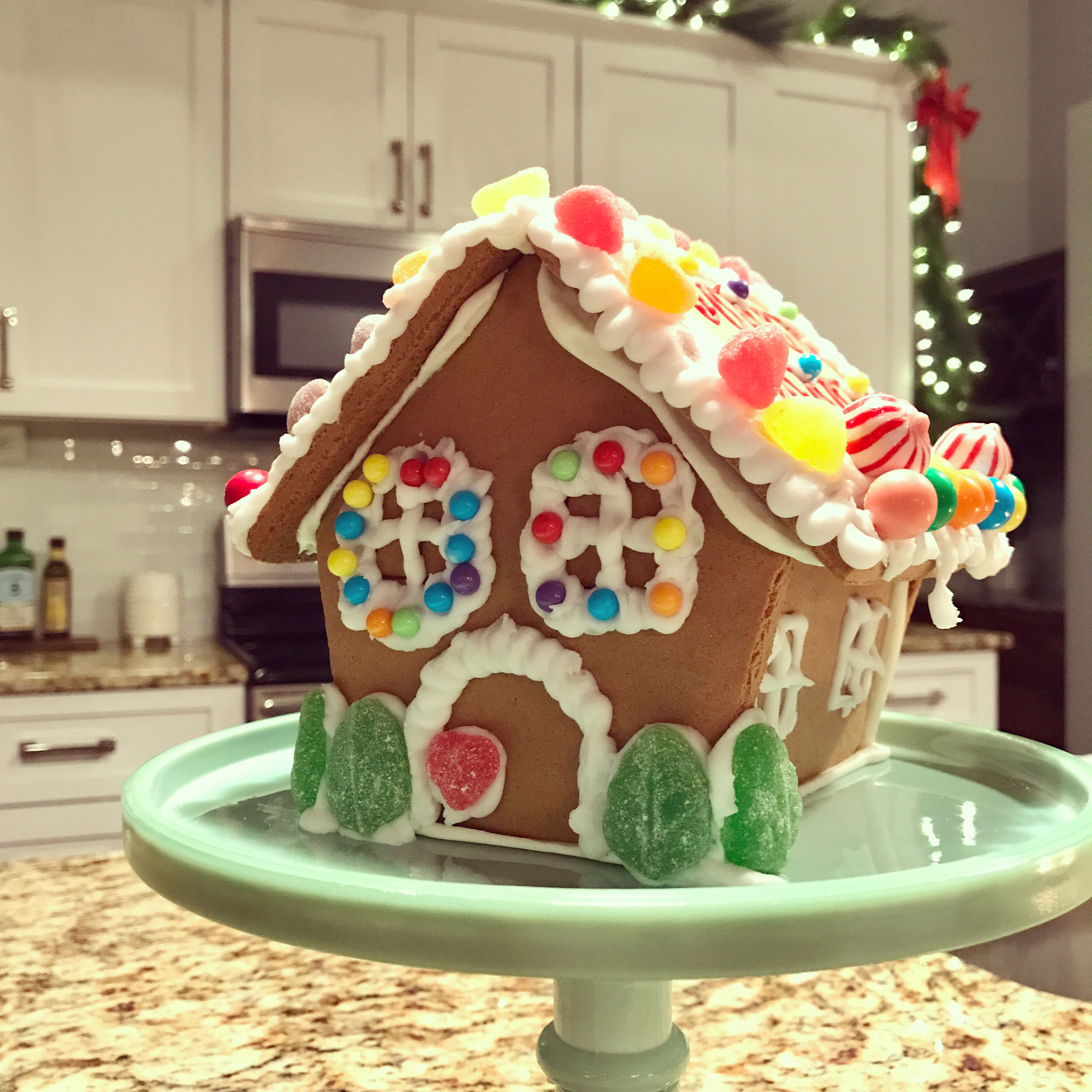 Based on my own personal experience, I would recommend the pre-assembled route.  But, for all of you crazies that wish to do the "from scratch" route, I tip my hat to you and wish you well.  Just kidding, I wouldn't leave you hanging like that.  Here are my tips!
Find a solid gingerbread recipe.  This is so important, you need one that really holds up and can take a beating, it doesn't necessarily need to taste fabulous.  While I maintain that gingerbread houses are not for eating, based on the amount of gumdrops missing from our gingerbread house, it looks like everyone else in my family seems to disagree with me.  Here's the recipe that I used last year, which worked out really well, just make sure that you roll the dough thick enough, probably 3/8 to 1/4 inch thick.  I also used this cookie cutter kit from World Market, I highly recommend it!  The kit came with all the tools that I needed.
Make a glue-like frosting that will withstand the test of time.  Again, it doesn't need to taste the best, so long as it holds up the house – a good foundation is so important (this is applicable to gingerbread house making as well as homebuilding).  So stick to a really thick royal icing recipe, I used this one –  bonus, it tastes good too!
The decorations can make it or break it (literally).  Don't put heavy candy on a sloping edge, no matter the amount of frosting, trust me your house will fall down!  Do find lightweight colorful candies to decorate with, here are my go-to's:
Now you're off to the races!  If you make (or "make") a gingerbread house, we want to see it!  Be sure to tag us @VeridianHomes on Instagram and Facebook.
Bonus: If you are a fan of gingerbread cookies, I did just bake these (see photo evidence below).  They taste pretty great.  And as the recipe claims, they do not spread out, which makes the little men perfect for decorating.  My pro-tip is to add in the zest of one lemon, it gives the gingerbread a tangier bite.
Happy baking!