Valentine's Day is a fun opportunity to introduce the color pink into your home décor. It's a refreshing escape from winter neutrals, and seeing a pop of occasional pink is guaranteed to put a smile on your face.
We put together a list of simple and inexpensive ways to get you started on bringing Valentine's Day into your home.
And it wouldn't be Valentine's Day without some sweet treats. While the kids are hard at work making their Valentines, serve up some cute chocolates or valentine themed macaroons on some festive red lip plates and gold foil napkins.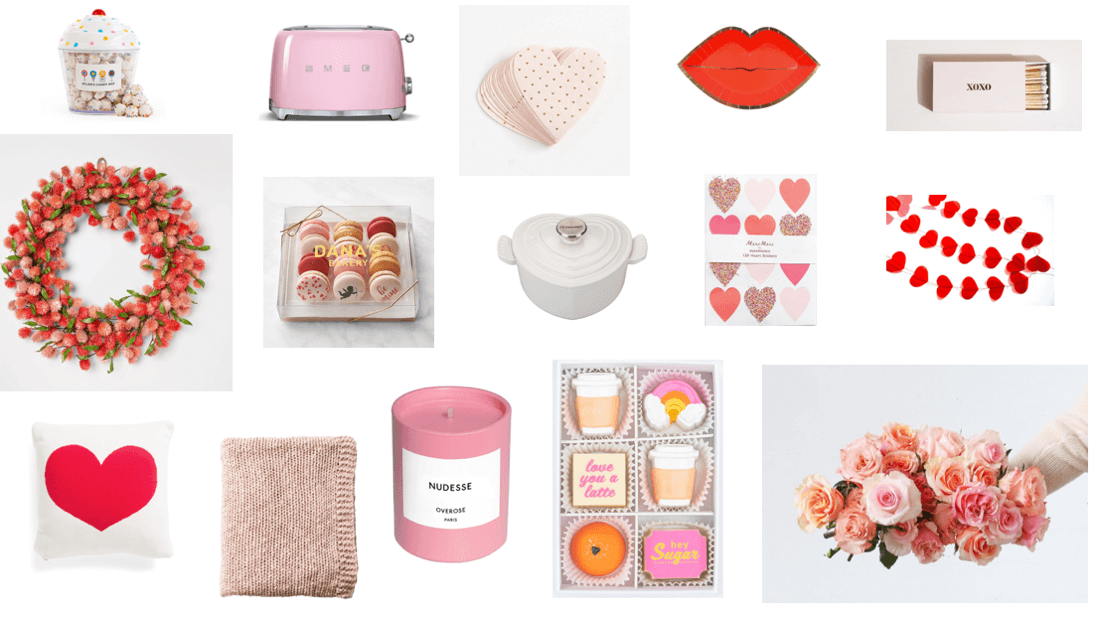 There are so many simple and fun ways to bring this holiday into your home. We'd love to see how you're decorating your home for Valentine's Day – share the love with us on Facebook or Instagram!