Can you believe that Thanksgiving is already next week?? I, for one, cannot. This year, it really snuck up on me. If you're in the same boat, never fear! I'm here to help you cross your t's and dot your i's when it comes to your holiday tablescape.
Tablescape Do's and Don'ts.
Keep centerpieces low and/or skinny to allow for (visually) uninterrupted conversation amongst your guests.
Stick to a color scheme, it can be multiple colors, just make sure that they make sense when paired with one another.
You don't need placemats. I'm not sure why they were invented… They get stained and can busy up the table. I say go on without them.  Layer your appetizer or salad plate on top of your dinner plate for a put together look.
Add candles! The glow will cozy up the ambiance of your dinner. Just make sure to blow them out when you're done!
Keep it green! Greenery and florals cheer up the table. Garland works nice as you can run it down the middle to fill empty space, just make sure it looks natural, not too straight!
Skip the napkin rings and get a little crafty.  Tie some ribbon, wrap an ornament, or twist on a sprig of greenery, add a dash of creativity to your guests' napkins.
Below, I've pulled together a look that you could essentially use year round. Blues and greens tie the look together, and hints of gold make the scene feel really special. Sources are linked below the image.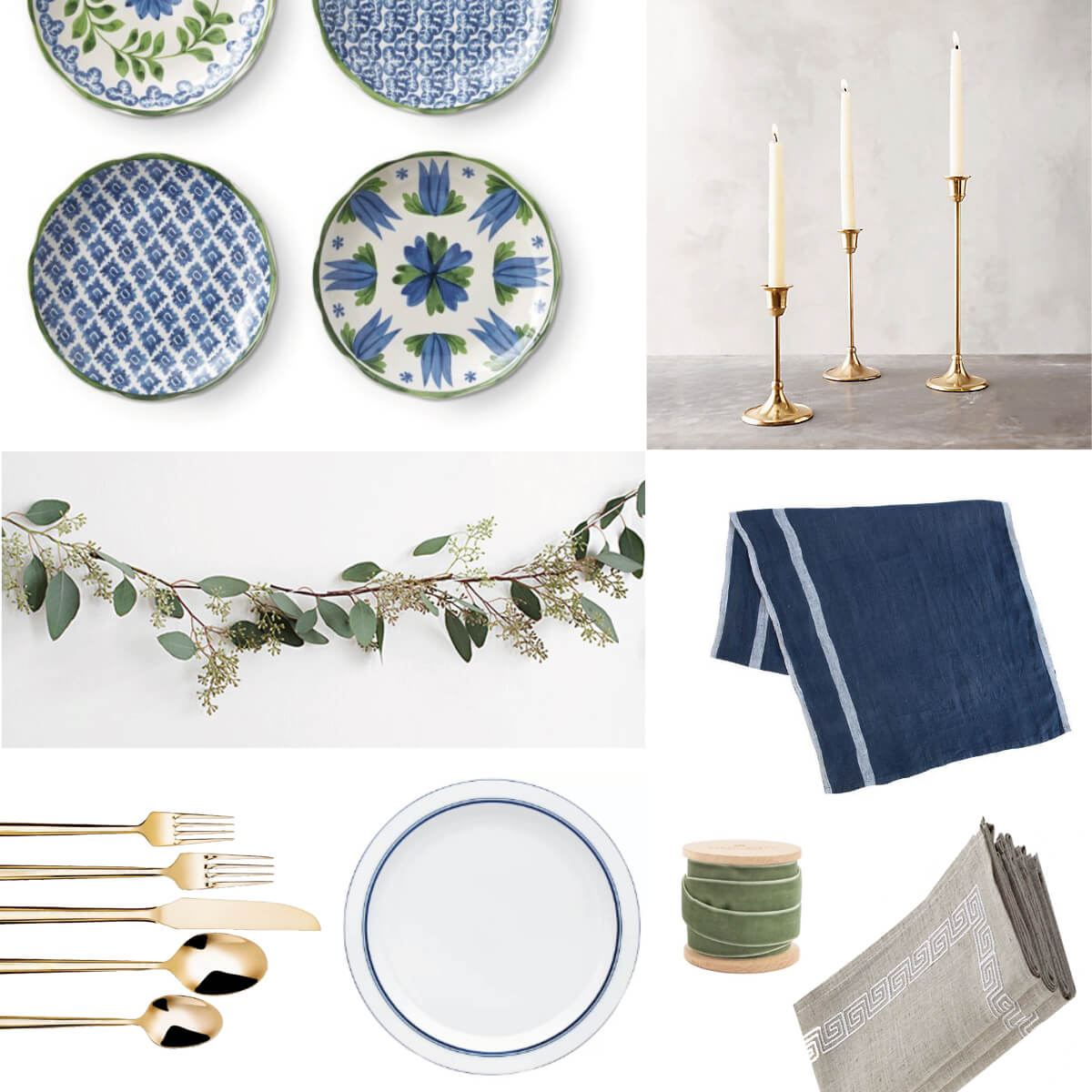 Now just add the icing on the cake, literally!  Desserts!  If you're in the market for a fabulous treat, try this pumpkin bar recipe, check out my previous post here.