Over the years, I have learned that having a designated dining area in your home can lead to many of life's little luxuries. Whether that be having a quiet space to pour over the Sunday paper with a piping cup of coffee, or having a large enough area to accommodate friends and family for planned meals, drop-in dessert, or whatever you choose to use your dining area for.
But what happens to the space when the dishes are cleared, the food is gone and the guests have all left? We put together three easy looks below featuring differing centerpieces on the same dining room table to offer a few easy and versatile options for decorating.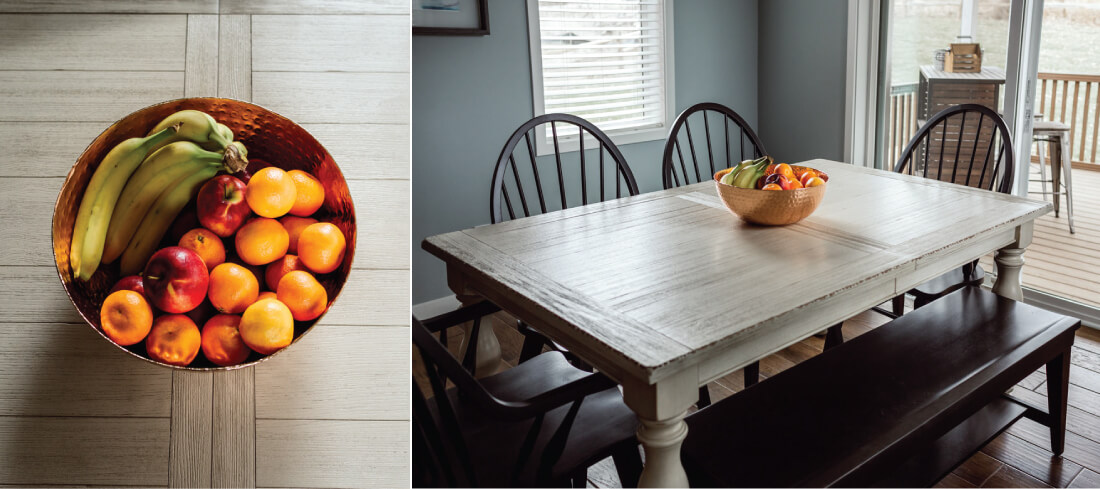 First up, a bowl of gorgeous fresh fruit. Functional and fashionable. The key to this look is finding a statement bowl that will still look good on it's own, even as the fruit begins to disappear. We love the way the light from the patio door bounces off this large, copper hammered bowl from HomeGoods.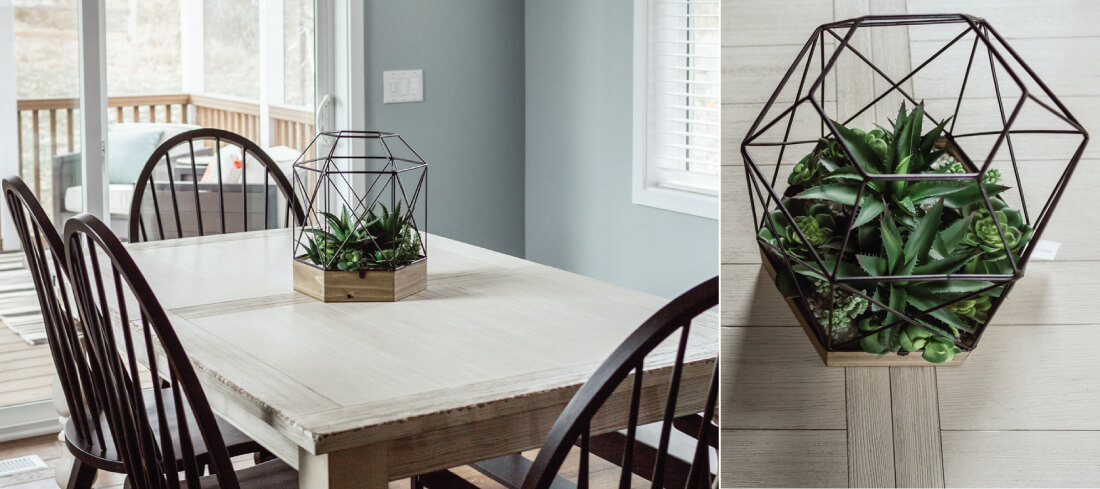 The second look we wanted to feature was a bit more earthy and also from HomeGoods; a caged terrarium. This centerpiece is the epitome of ease as you literally just have to place it on the table, yet the black linear cage matches the farmhouse chairs perfectly, adding a rich contrast to the space.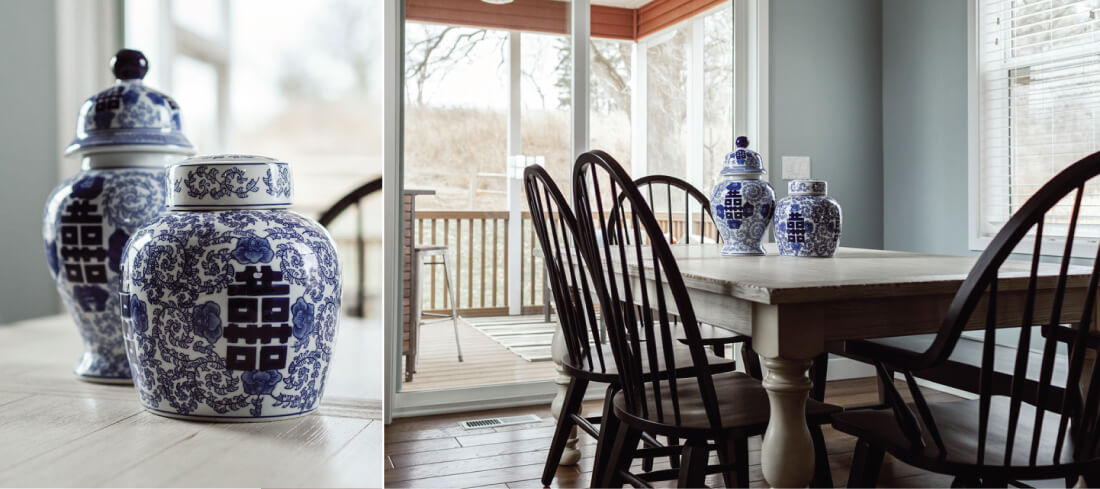 Lastly, we wanted to play with a more traditional and ornamental style, so we grabbed a couple of these blue and white porcelain pots to fit within the space from (you guessed it!), HomeGoods.
Which of these styles is your favorite, or would be most fitting in your home? Do you have any easy decorating tips we should know about when it comes to styling simple centerpieces? Let us know in the comments below!