Adding a new addition to your family and your home is an experience unlike any other. The decisions that come with raising a tiny human can seem overwhelming and at times, endless. Designing a nursery should be fun, easy and exciting. After all you'll be spending a large portion of your days and nights in this space and it should evoke a feeling of relaxation, enjoyment and love for your little one.
I happen to be expecting a little boy this fall and couldn't be more excited for all that is to come. Now that I've overcome a brutal battle with ongoing nausea and fatique for the better part of my pregnancy, I'm ready to get down to business on planning my soon to be son's nursery. So what should one plan for when designing a nursery?
First things, first – the crib. The crib style sets the tone for the room, whether that be traditional, contemporary or mid century modern. Once decided, this piece of furniture usually influences the dresser, changing table, glider or rocker, and other elements of décor. Of course, if eclectic happens to be more of your style, have at it with mixing and matching!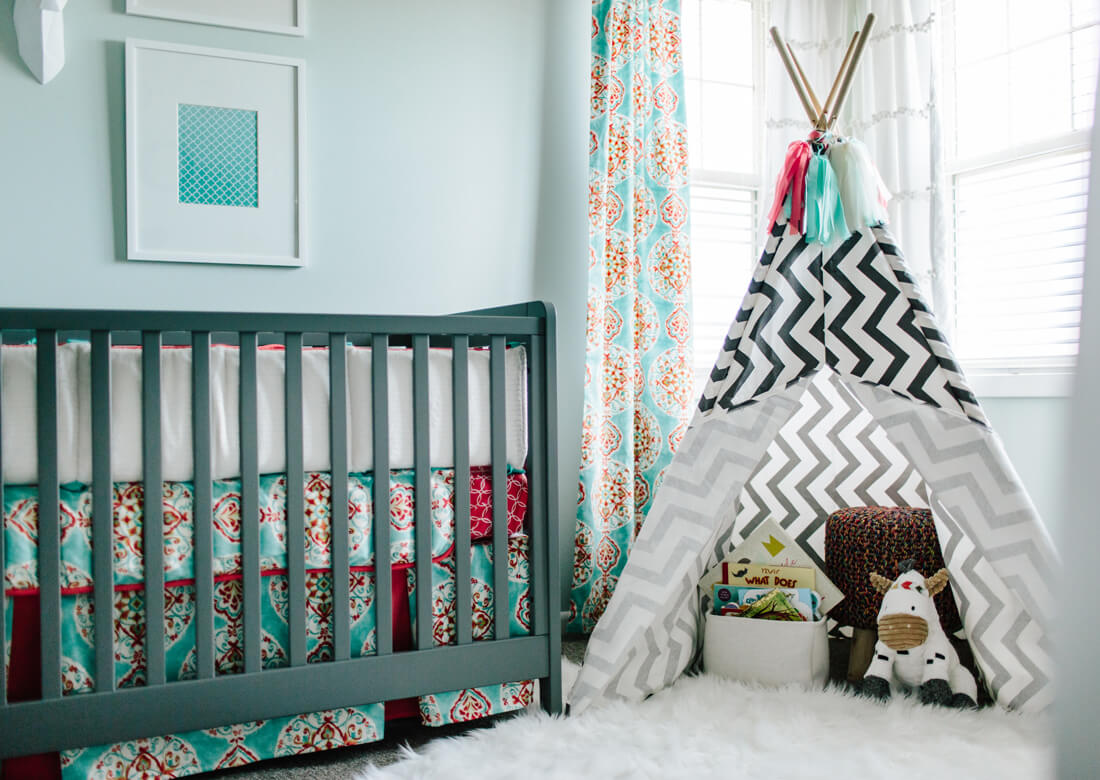 Next up, the baby bedding combined with the crib will usually be the showpiece of your nursery. This is the perfect place to play with color, whimsical patterns and soft textures and fabrics that will keep baby feeling comfortable day and night.
And then there is the glider, or rocker, or all around comfortable place to sit, feed, rock baby to sleep, etc. I would suggest considering a rocker or glider as the movement will help lull the baby (and possibly you, or your partner) to sleep. A good rule of thumb is to choose a chair that is easy to clean, has armrests and a high enough back for support as you sit. I recommend investing in a piece you can switch out from nursery to your everyday living space so you can get the most for your money when you no longer need it for the baby.
Let's not forget storage. Babies may be tiny, but I'm learning quickly that they come with a lot of stuff. To make the most of your space, add a window seat with extra storage in the room, or opt for a dresser rather than a traditional changing table so you have plenty of space to store those adorable onesies, much needed burp rags and all of the other clothing, bedding and toys that come along with the territory.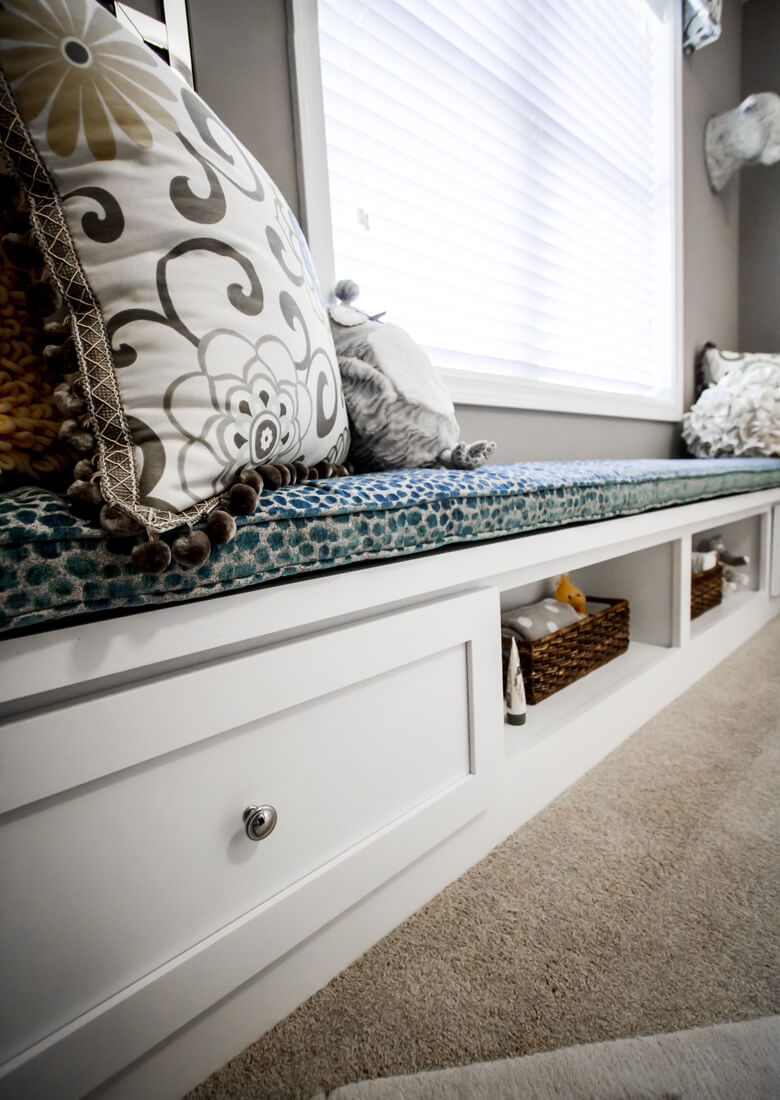 Lastly, let's celebrate all your hard work of assembling functional furniture with some fun décor. A throw rug, curtains, pillows and unique artwork and photography can really bring the space together, not to mention they can provide a pop of color and personality. I'm a sucker for Target's Pillowfort and Cloud Island lines which are both adorable and affordable.
Below are some of the picks I've rounded up for my little guy's space. I wanted to keep things light, airy and neutral. A calm space for all of us as we find our groove together in this new chapter of our life and our home. Did I miss anything? Let me know in the comments below!
Links: