Flowers seem to take all the credit when it comes to styling, but really, subtle greenery can pack a real punch in your room's overall look. Yes, fresh greenery is always the best, but it's hard work to keep them up.  It's also hard work sourcing realistic looking greenery.
That said, I'm going to help you find some very nice faux options with coordinating pieces – all within a realistic budget. Here we go!
1. Faux fern spray paired with a blue striped vase.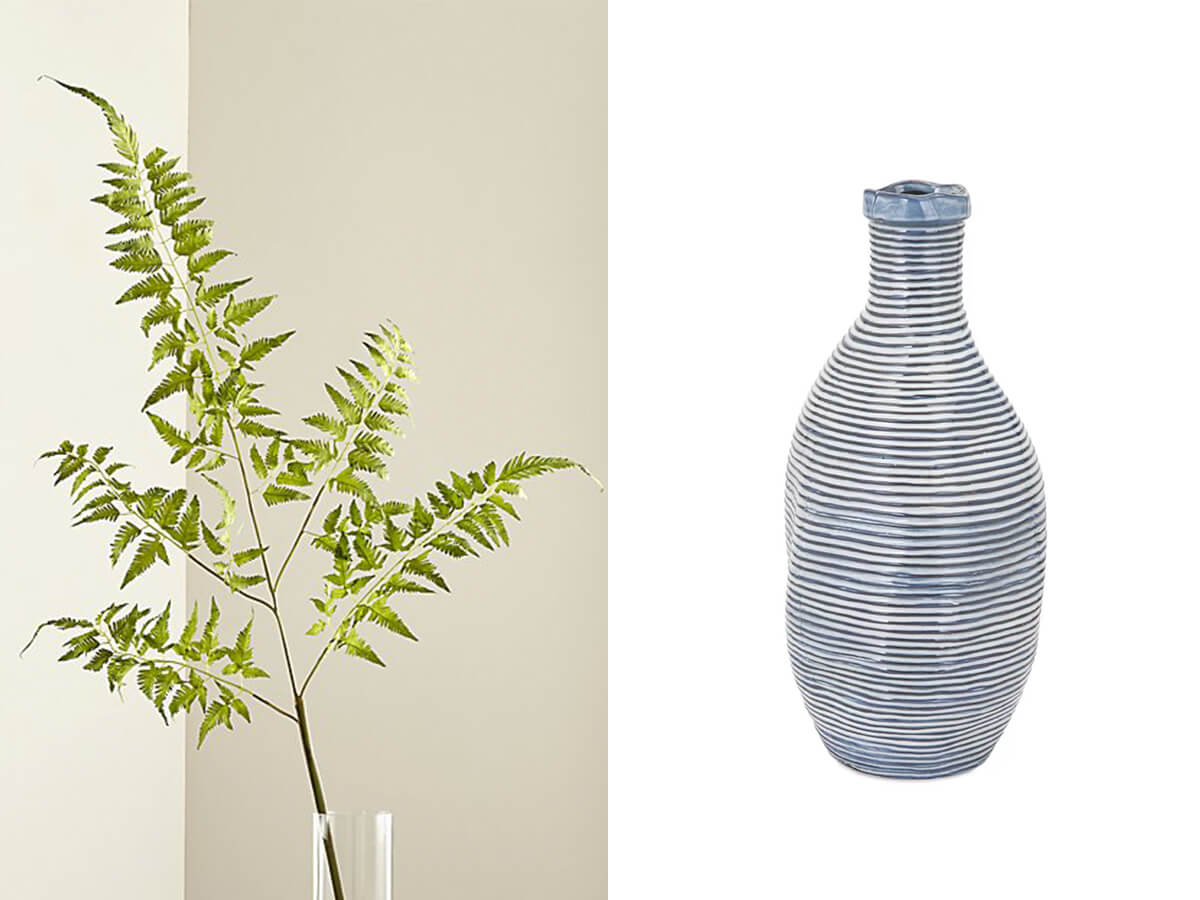 2.  Dried palm leaves paired with a punchy pink vase.
3.  Faux olive branch popped into a farmhouse pitcher.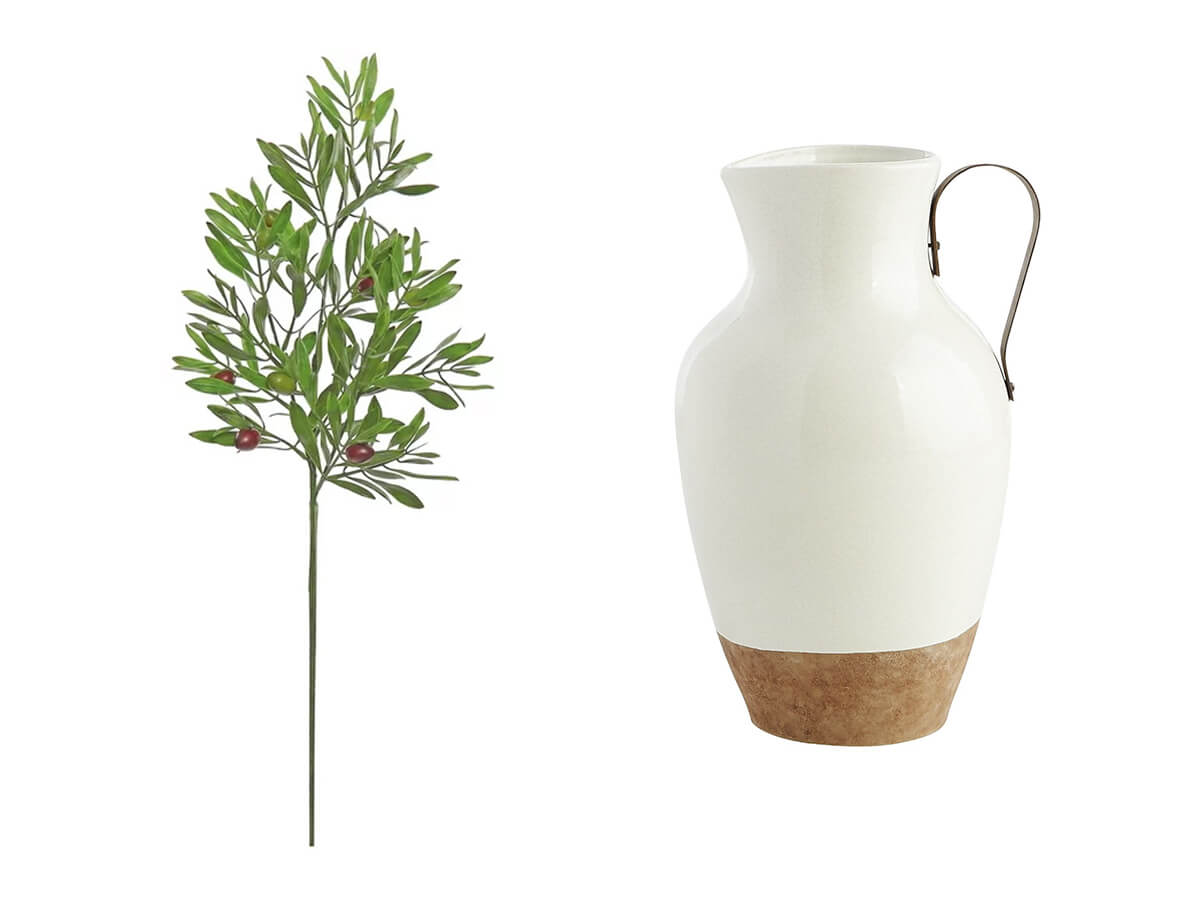 4.  Faux fiddle leaf fig tucked into a seagrass tote basket.
Not sure how to style these guys?  Need further inspiration?  Make sure to check out Studio McGee's post on styling your faux greenery, here.