As you know, Chelsey and I are comparing dream bathrooms this week! If you were able to catch my earlier post on what my dream kitchen would look like, or have picked up on any sort of inkling as to what my style is from reading my posts, you might be slightly surprised to see the following round-up. Trust me, I'm surprised too!
Once I picked out my selections in the Design Studio, I started to see a new style and vision other than my own come to life. That's the beauty of having flooring, faucets, cabinets and countertops all at your fingertips. You may walk in thinking you want one thing, but emerge realizing that you actually wanted something very different. I've always loved the quote "the heart has its reasons which reason knows nothing of" and in this case, it couldn't have been more true for me. So let's take a look, shall we?
For months, I have been drooling over the Mannington luxury vinyl tile flooring in Filigree that was installed in our Smith's Crossing furnished model late last year. I decided this was the perfect opportunity to let this eclectic, weathered pattern steer the ship of my dream bathroom.
From there, I gathered the rest of my selections, choosing Hallman Lindsay's "Hearthstone" as the color of my walls, then quickly gravitated towards the Rittenhouse 3″x6″ subway tile in Matte Arctic White. Keeping the theme of white strong, I choose bright white grout to go with my subway tile and Auburn Ridge shaker cabinets painted in "Cloud" for my vanity. Lastly, for some slight contrast and a subtle tie into the tile flooring, I choose Hanstone quartz in Pewter.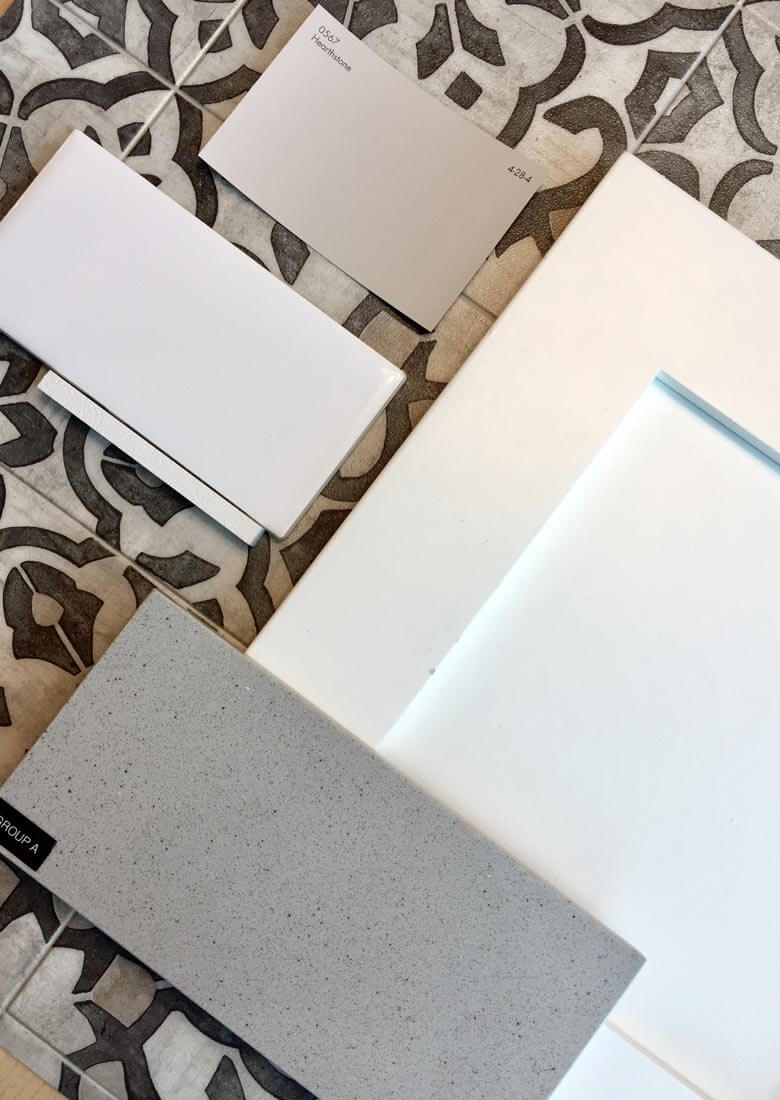 Once I saw my selections come together, I was really excited, but honestly a bit surprised by the gray color tones that were taking over. I'm much more of a warm browns and creamy neutrals kind of gal, so I hopped on my computer to gather some more inspiration shots as to how this all might come together, when low and behold inspiration struck in the most unusual place. While I was expecting to find a couple of inspirational bathroom shots, I instead came across the following Banana Fibre Woven Basket product shot from The Future Kept. Suddenly, I could envision the warmth of wood, jute and greenery making their way into my self-proclaimed "gray" bathroom.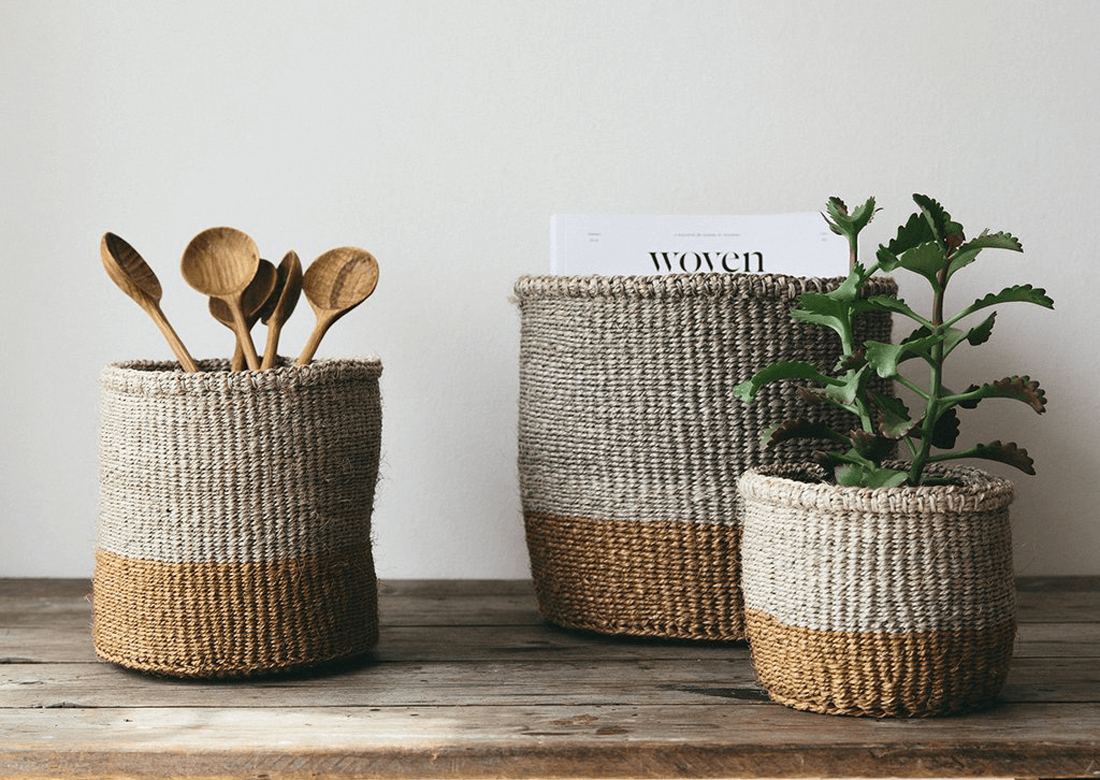 Once I could visualize having the best of both worlds, it was off to the races in picking out the remainder of my selections, in addition to the fun accessories that would make their way into my dream bathroom. See my source links below!
Well, what do you think? Have you ever started somewhere in a home project and ended up in a much different, albeit much better place? Tell us about your experience!