It's that time of year when Pumpkin Bars come back into my dessert arsenal.  But, not just any Pumpkin Bars, the best ones…  with cream cheese frosting to top them off.  Cue the drool.  Now, before I get too deep here, I must say that I take no credit for this recipe.   I found it on AllRecipes.com.  That said, I did do a slight modification, I didn't have a jelly roll pan, so I split my recipe between two pyrex pans (9×13 and 8×8).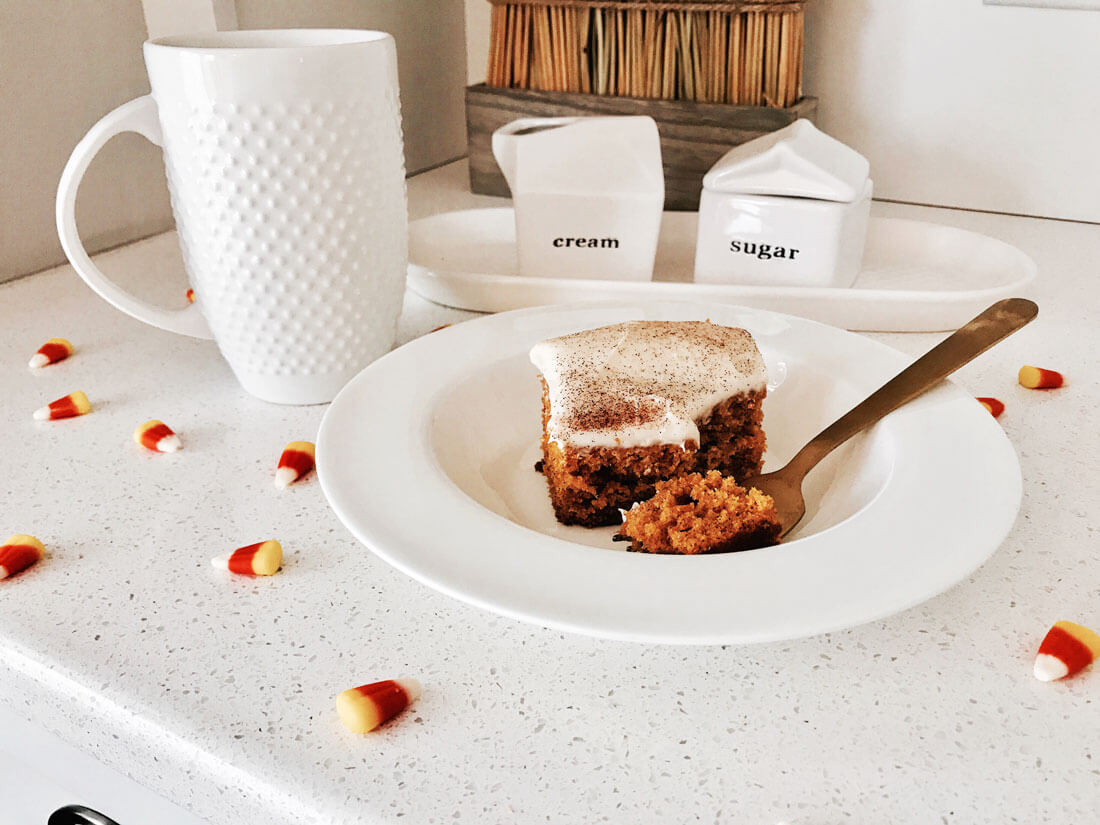 Here's what you'll need for the bars:
Cooking Spray
4 Eggs
2 cups White Sugar
1 cup Vegetable Oil
1 (15 ounce) Can Pumpkin Puree
2 cups All Purpose Flour
2 teaspoons Baking Powder
2 teaspoons Ground Cinnamon
1 teaspoon Baking Soda
3/4 teaspoon salt
Now for the cream cheese frosting:
1 (8 ounce) Package Cream Cheese, softened
1 cup (2 sticks) Butter, softened
2 teaspoons Vanilla Extract
4 cups Confectioners' Sugar
A few pinches of Ground Cinnamon for dusting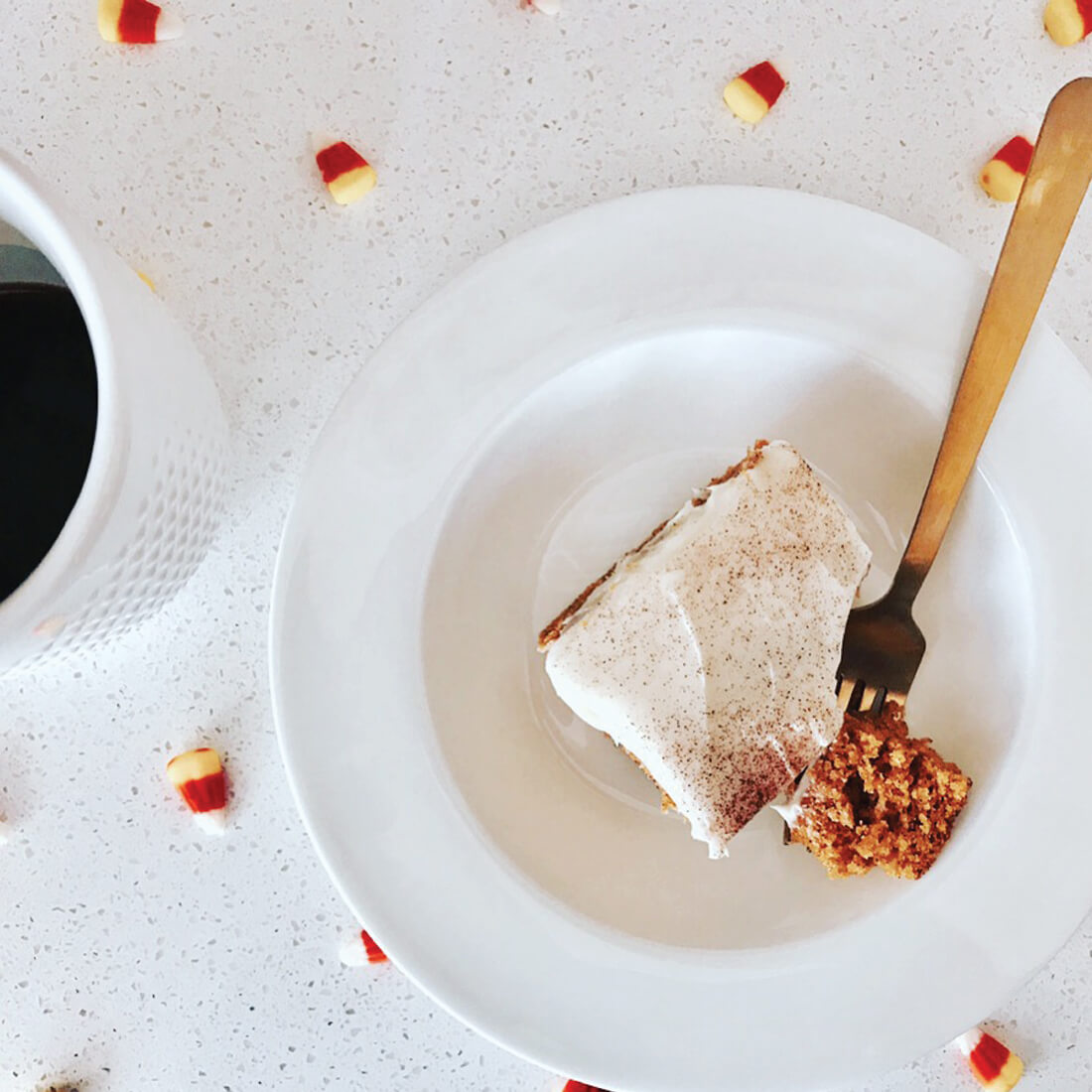 Now that you have everything you need, check out the full recipe at AllRecipes.com.  It's super easy, you pretty much just dump all the ingredients into two bowls, one for wet, one for dry.  Mix separately, then combine.
A word of advice on the frosting, I creamed the butter and cream cheese together before I added in the other ingredients, this will help ensure that you don't have any lumps.  Don't get me wrong, I love butter and cream cheese, I just don't want to chomp on an unmixed gob of it when I'm inhaling my pumpkin bars.  Trust me, I've have experience in this area.
Now, let's take a look at our creation up close…
You need these in your life, drop everything and just go make some.  You can thank me later.  Bon appetit!