Finally, autumn has arrived. Cue up cozy flannels, pumpkin spice lattes and crisp, cool nights. As the leaves begin to transition, so does our desire to create an inviting and comfortable space within our homes. A space we can retreat to as the air turns colder, entertaining friends and family with only the richest of crockpot recipes.
In celebration of this magnificent season, we set out to put together the perfect fall inspired table setting for you and your family. We kept things simple and warm – my personal mantra for this time of year.
As we began to plan, visions of rustic wood, dainty candlesticks, patterned place settings and stunning glassware in our Cathedral Point furnished model kitchen came to mind immediately. After one quick trip to HomeGoods and World Market,
we had our goodies – and all for a reasonable price!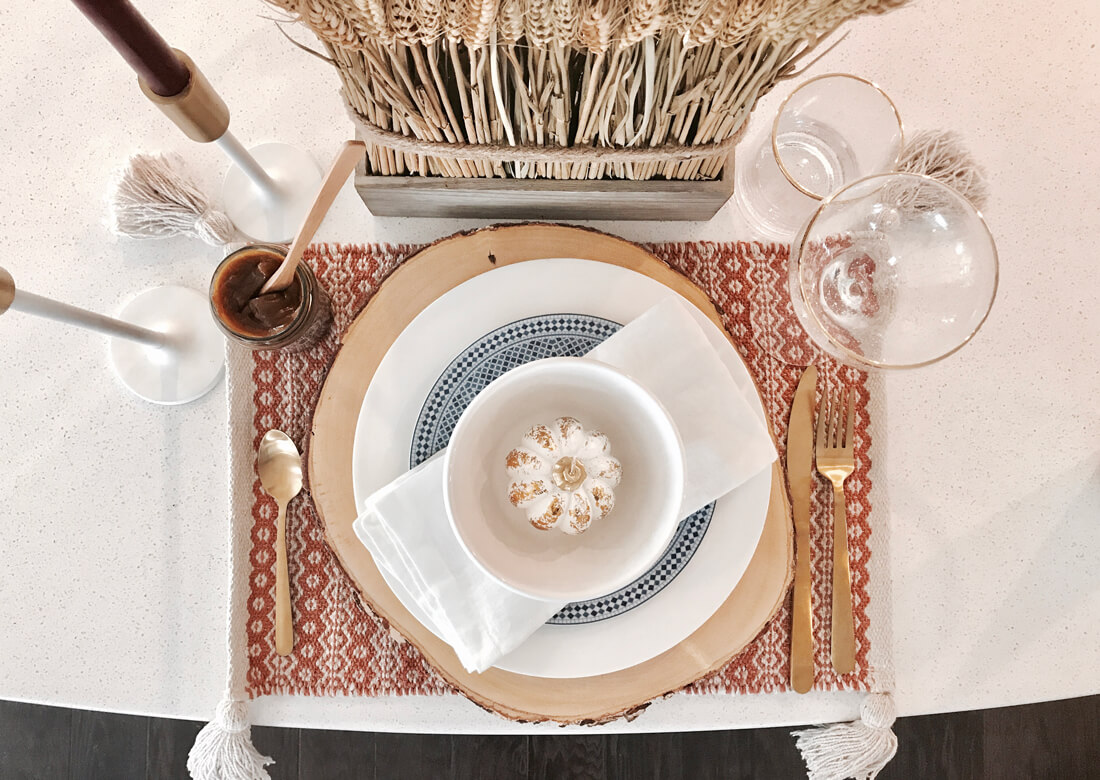 When assembling our fall inspired place setting, we focused on textures, patterns and neutrals for a strong visual interest. We started out with woven placemats from HomeGoods, added a wooden slice charger and grouped our dinner dishes, salad plates and soup bowls together. We topped it all off with an adorable and fall fitting gold textured pumpkin.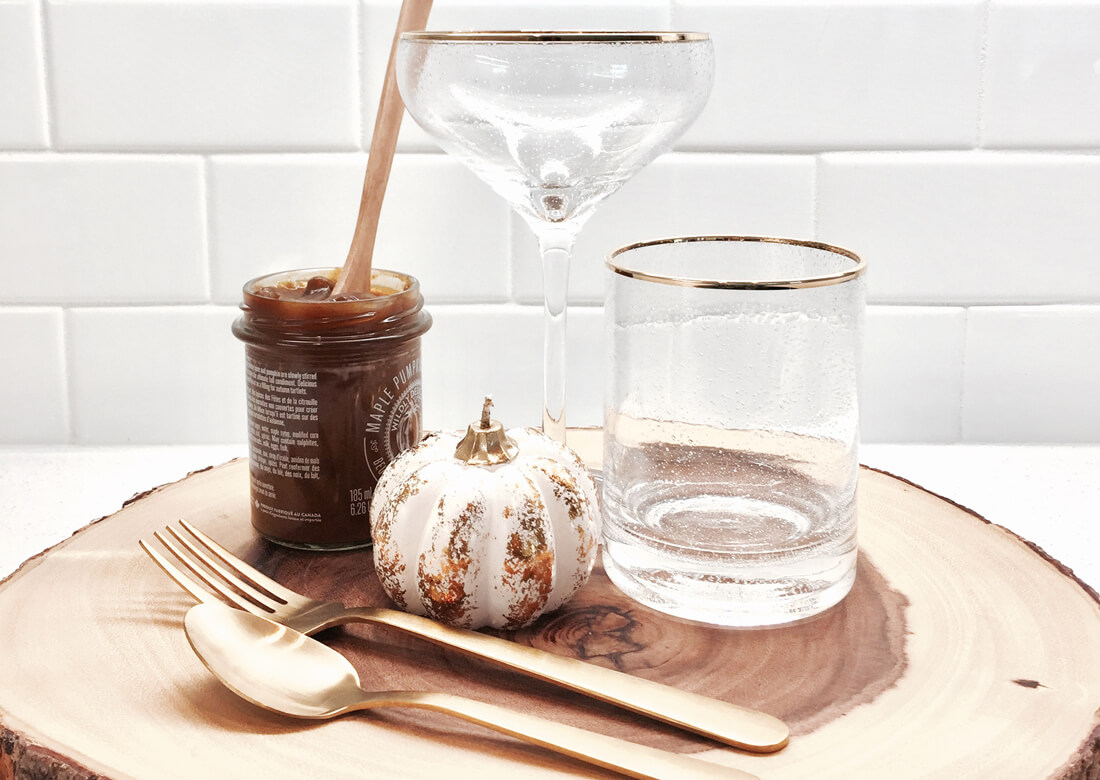 Next, we gathered up gold rimmed glassware from World Market, utilized flatware that we had on hand and decided to treat our guests to a small jar of tasty maple pumpkin butter from Wildly Delicious Preserve Co.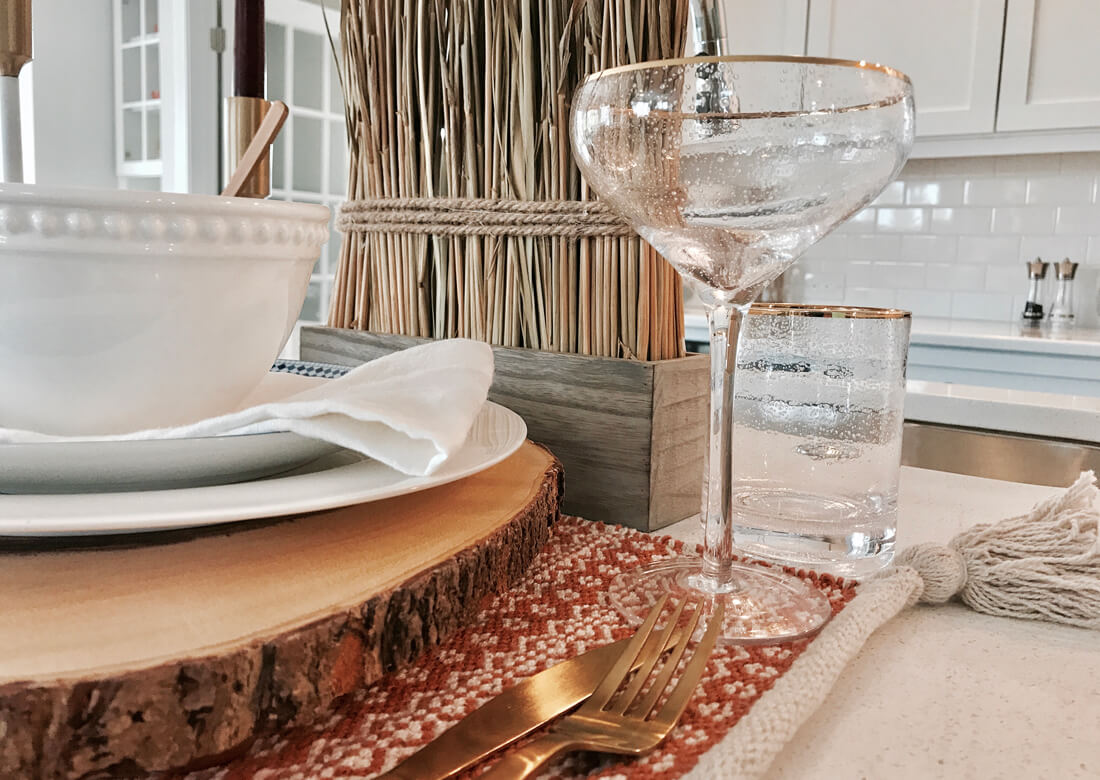 All that's missing is your favorite food and a savory bottle of wine, but we trust that you'll figure that out. Desserts will be on us, however, so stay tuned for an incredibly delicious (and easy) pumpkin bar recipe, courtesy of Chelsey, coming next Tuesday!
To shop our full place setting look, visit the links below: