"Stop trying to change your habit and just change your habitat."
This article by Apartment Therapy states: "Stop trying to change your habit, and just change your habitat."  Smart, huh?  The idea is that you are a creature of habit, you'll end up with things in the same places around the house no matter what.  So embrace it.  Instead of trying to put everything back in different rooms, ensure that you have appropriate storage for those everyday items in the rooms that you use them in.  A good way of doing this is by placing catchall decorative baskets throughout your home. Store, blankets, toys, shoes, whatever your overflow items are, just make sure they have a home. In need of baskets?  I would suggest looking first at HomeGoods, T.J. Maxx and Marshalls, they have great options available at low prices. Can't make the trip?  Here is excellent option from World Market that is sure to match almost any décor style.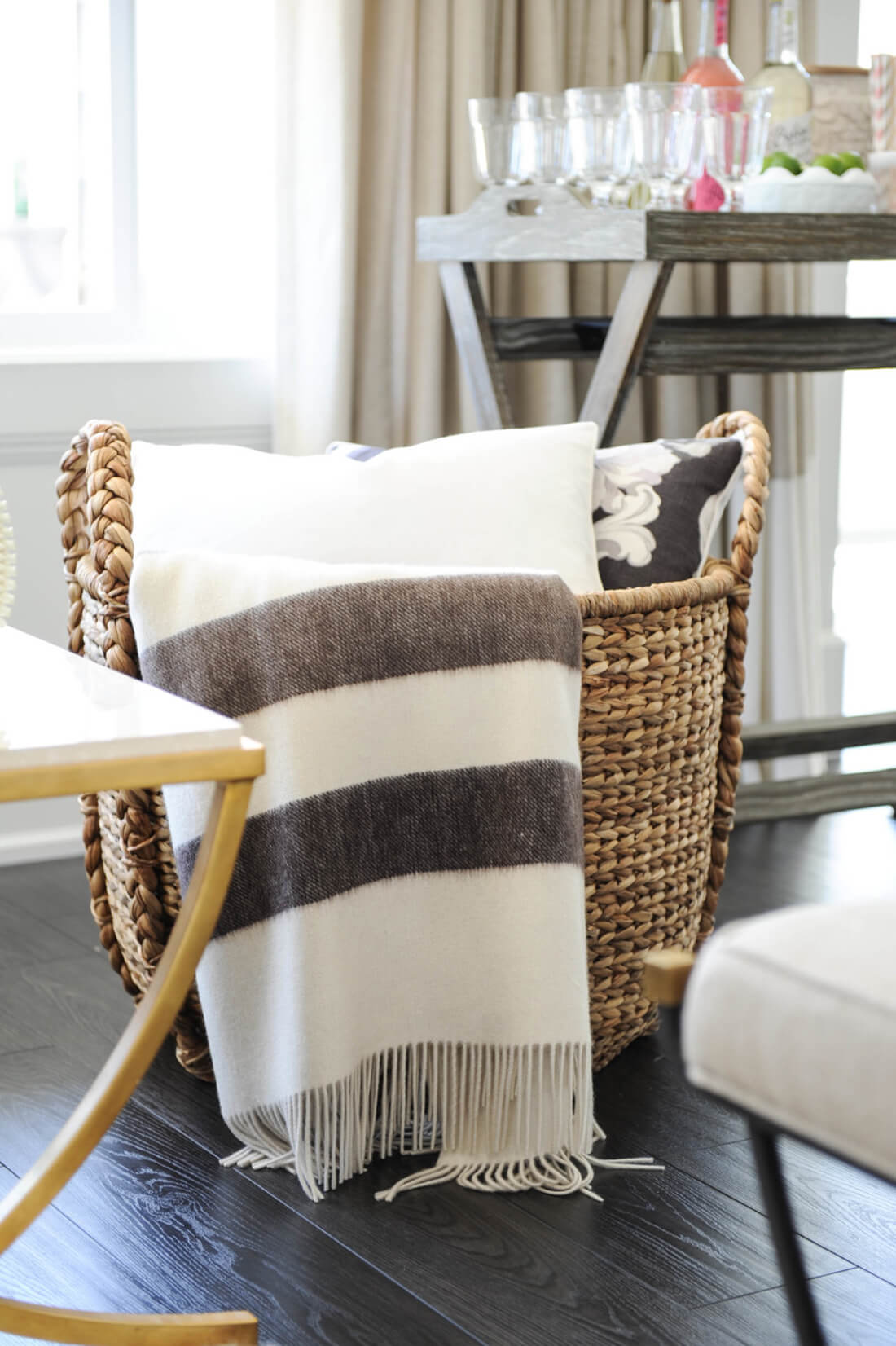 Organize your fridge.
Before you run out to the grocery store, or if you're expecting your grocery delivery, make sure to clean out your fridge. Toss out any expired or spoiled foods. I know this sounds like a no-brainer but we often neglect our fridges, I'm guilty of it. Next, organize by food group, be sure to check out this great article by Real Simple for tips. Lastly, give it a good wipe down, there is something to be said about a sparkling refrigerator, it might just inspire your next meal.
Tidy up your shoes and accessories on the cheap.
Most of us do not have built-in shoe storage, however, you can do this with Veridian Homes by adding in an Easy Track shoe organizer. If you're like me, you probably forgot to do this during your home build. If you're currently building, add it to your mudroom! You'll love it – just do it. Now, for those that did not plan ahead, let's take a peek at trusty IKEA. IKEA makes a super versatile Billy bookcase that can be repurposed for shoe storage. Just anchor one of these guys against the wall in your mudroom or in your closet, be sure to buy the appropriate extra shelving, and wa-la! You'll have envy-inducing shoe shelving.
Make a DIY jewelry storage mirror.
I've not tried this DIY project (yet), but man it looks so good! You start with a basic wood framed mirror, add boards, screws, brass hinges, a few hooks and poof (this is a technical term, no, I'm not in construction), you'll have a really cool and useful storage mirror.   If you try it, let me know how it goes!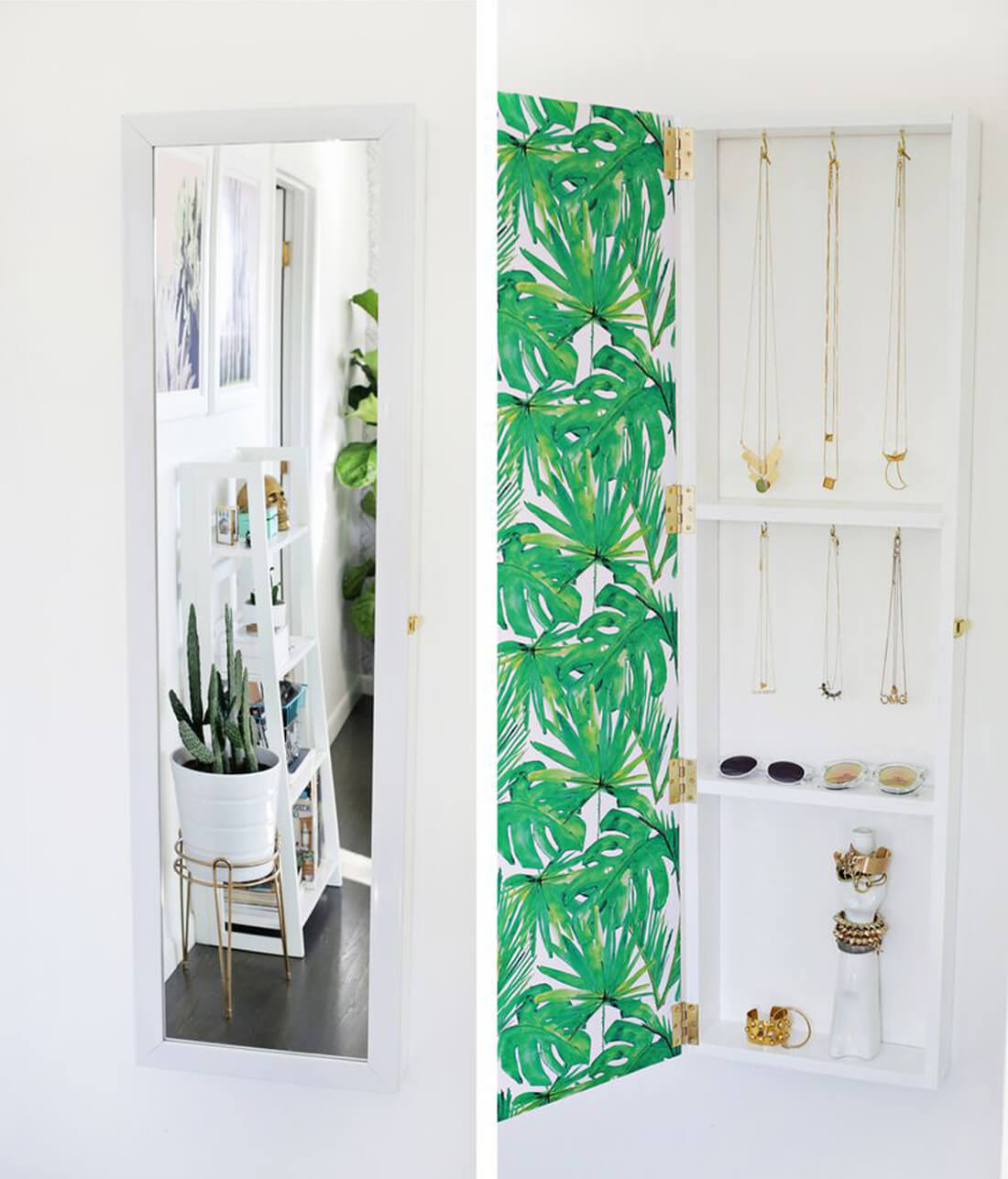 Buy yourself some flowers.
Last but not least, science has proven that we have better mental health when we are surrounded by fresh flowers – this is why you send flowers to people in the hospital.
Yes, this is an excuse to go out and get yourself a bouquet, right now.
As for organization, the thought is that by seeing these fresh flowers on display, you'll want to keep the rest of your home pretty and tidy. I buy into this concept 100% and I advise you to do the same.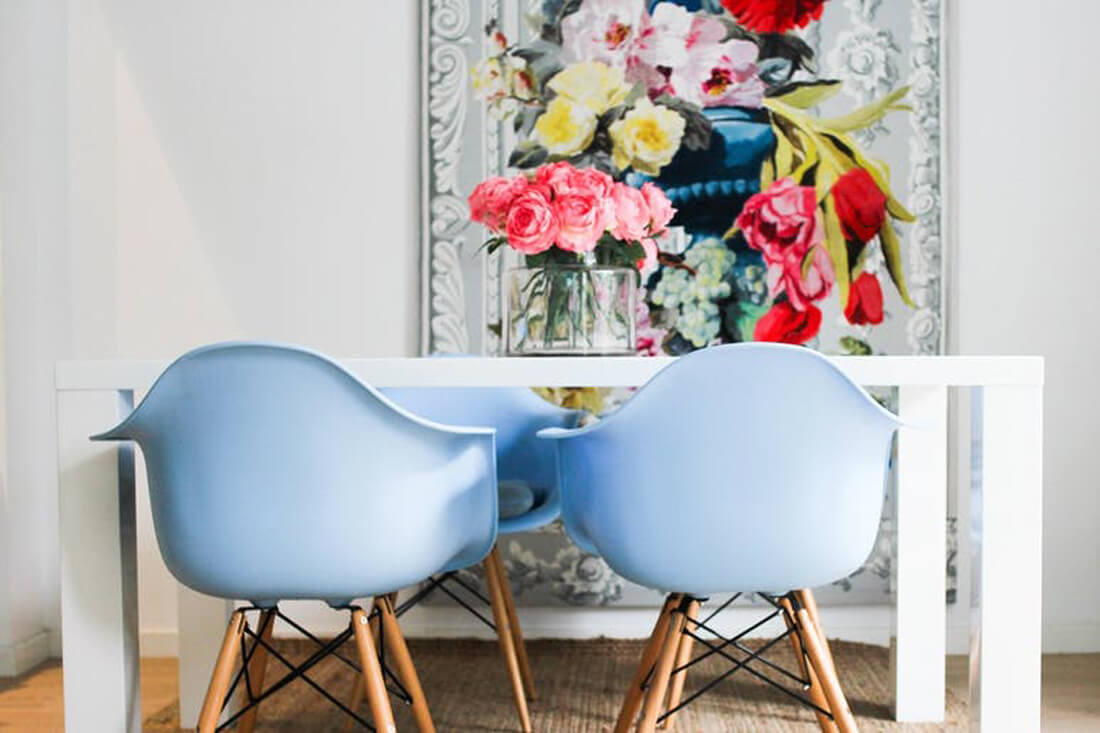 That's all for now. Happy Tuesday to you and yours!