Fresh herbs can add so much yum to any dish.  So why not have them on hand at all times?  We've partnered with Revel in Madison to do just that.
Revel is a locally-owned craft bar, where guests can drop in and create beautiful DIY projects, plus they have cocktails…  If you haven't tried them out yet, you should, such a fun place!  I mean just look at Team Revel (below), how could you not have a good time at a place with this kind of energy?
Let's get started!
Step 1:  GATHER YOUR SUPPLIES
You'll need the following:  Small Terra Cotta Pots, Paint, Paint Brush(es), Alphabet Stickers, Tweezers, Painter's Tape or Washi Tape (optional), Container to place pots in (optional), Herbs and Soil.
Step 2:  PAINT YOUR POT, LET DRY
Paint the whole pot, keep in mind this color will be peeking out later once we add lettering (we chose lime green).  Make sure to let the paint fully dry before moving on to Step 3.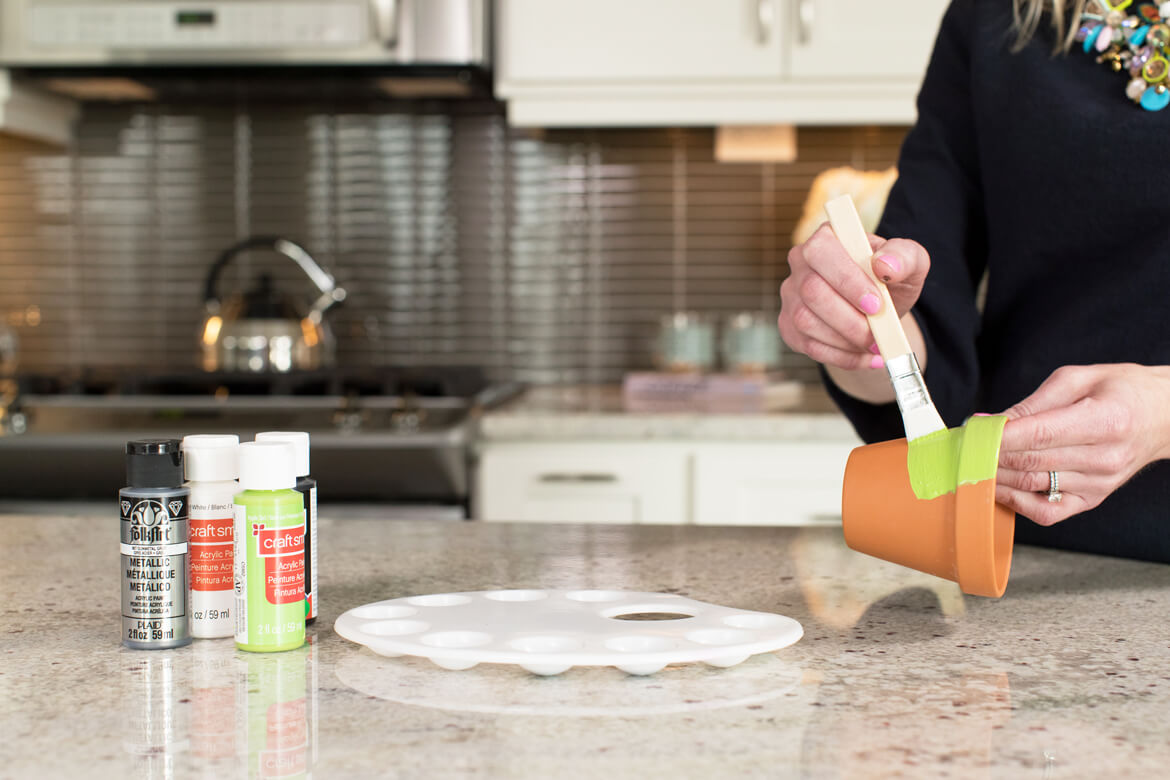 Step 3:  TAPE OFF DETAILED AREAS, ADD LETTERING
After the pot has dried completely, it's time to tape off your details and add lettering.  This is where those letter stickers will come in handy, stick them around the rim to create any word your heart desires.  You can also add tape at this time to create  color-blocking.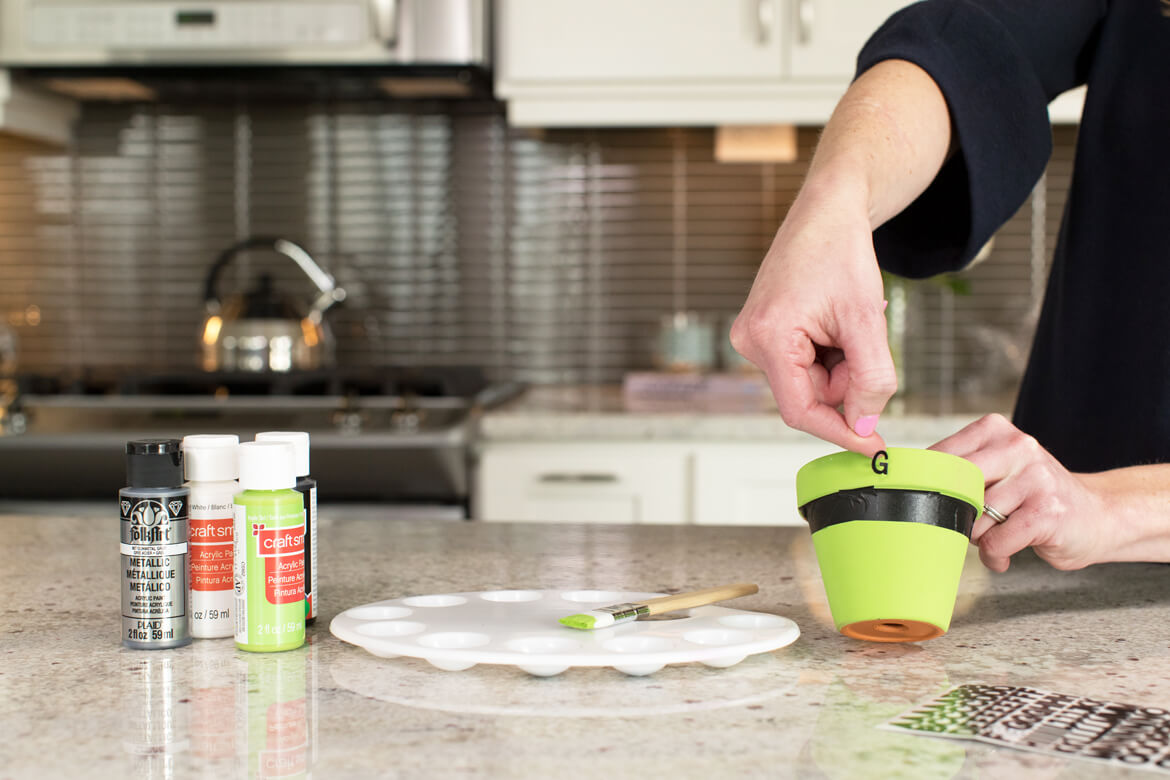 Step 4:  PAINT DETAILED AREAS, LET DRY
Now that everything is all taped off, it's time to paint that second coat.  Choose a color that will pair well with the first color (we kept it simple with classic white).  Again, make sure to let it dry before moving on to Step 5.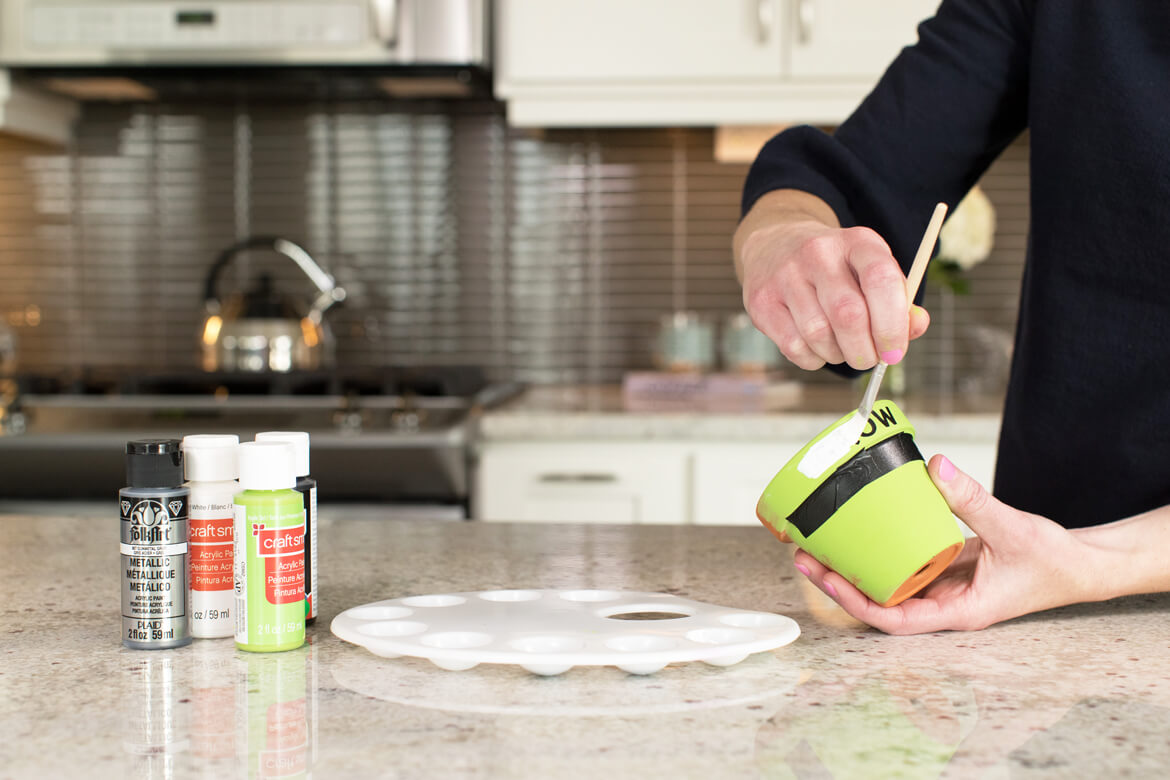 Step 5:  REMOVE TAPE AND LETTERING
Use a pair of tweezers to remove the delicate alphabet stickers.  This will ensure a crisp end result.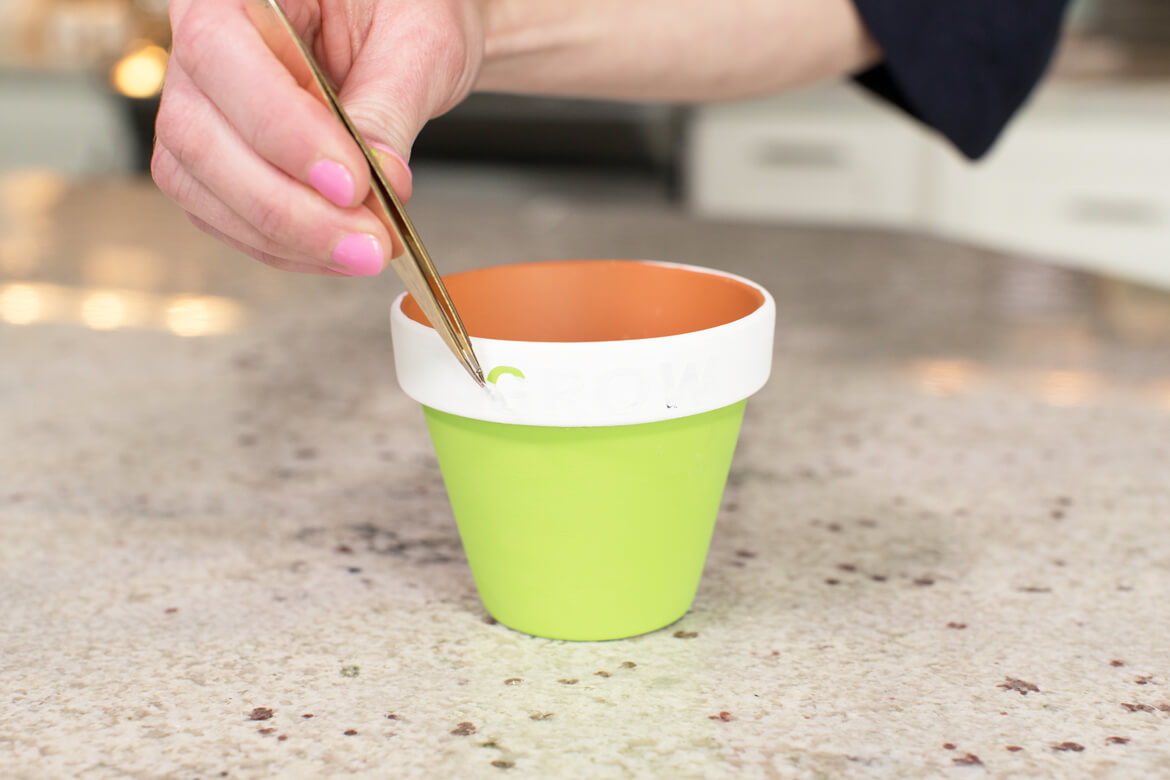 Step 6:  POT AN HERB OF YOUR CHOICE
Thyme, Mint, Parsley, Chives, Lemongrass, Oregano, Rosemary and Sage all grow really well indoors.  But honestly, with the right lighting and watering conditions your plant possibilities are endless.   Make sure to pot them with a bit of potting soil to get your herbs well rooted.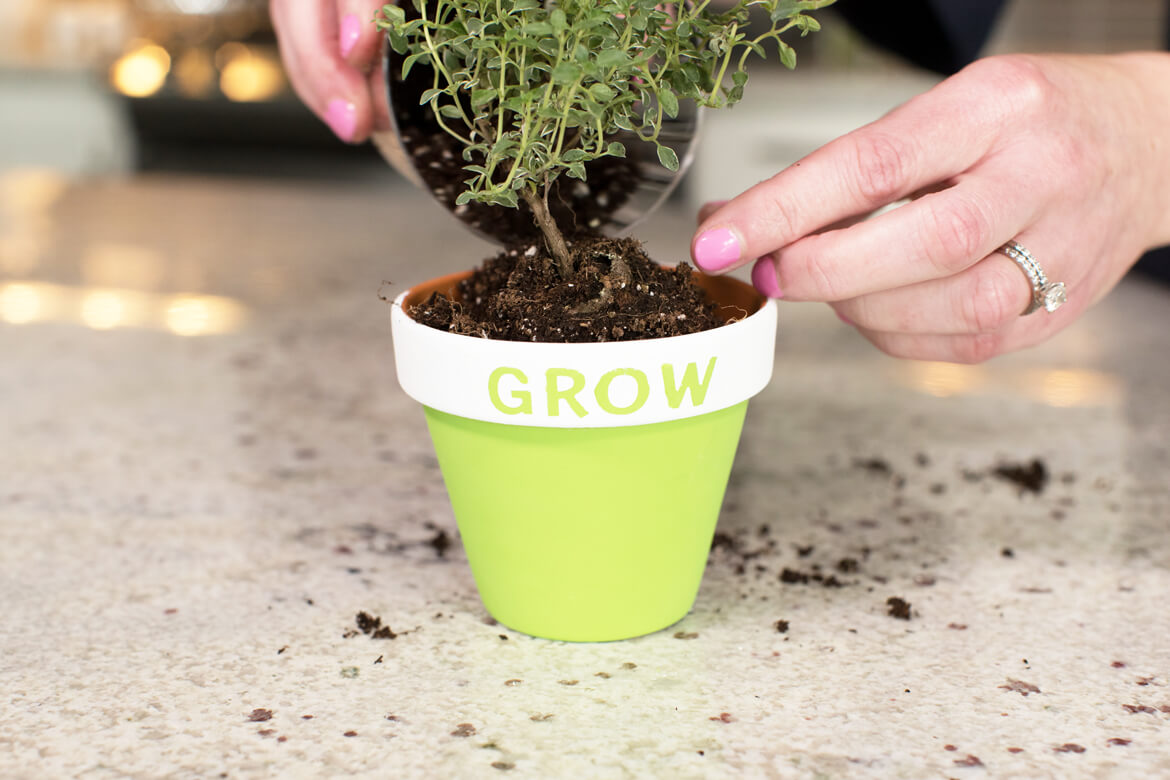 Step 7:  DISPLAY YOUR CREATION
Kick back and basque in your creation, then snip a bit off every now and then when you want to take your weeknight meal up a notch.
Want to see how it all came together, check out our video below!  Like the kitchen it's sitting in?  We do too!  Why that's our very own Furnished Model in Birchwood Point (Madison West).  You can visit this home during our open house hours, typically open 11am to 3pm daily, closed on Thursdays.