Father's Day is just around the corner and what better way to celebrate the special man in your life than by hosting a family barbecue in his honor?
Don't worry ladies, planning a Father's Day get-together doesn't have to be fancy or complicated. We put together some simple, yet delicious food with a few fun decorations to make the occasion feel festive, yet laid back in our Meadow Crossing furnished model.
We choose to serve up hearty burgers with all the fixing's as the main meal and paired them with some of our favorite sides of sweet and salty snacks.
Next, we cut up small pieces of green peppers, tomatoes, shallots and pineapple and strung them along wooden skewers for a delicious and colorful addition to our spread.
Side note: Veggie skewers are the perfect way to include kiddos in the prep work for Dad's special meal. Place an assortment of vegetables in a bowl and encourage them to decorate the skewers as they see fit. They'll be so proud of their work; they might even consider eating it too!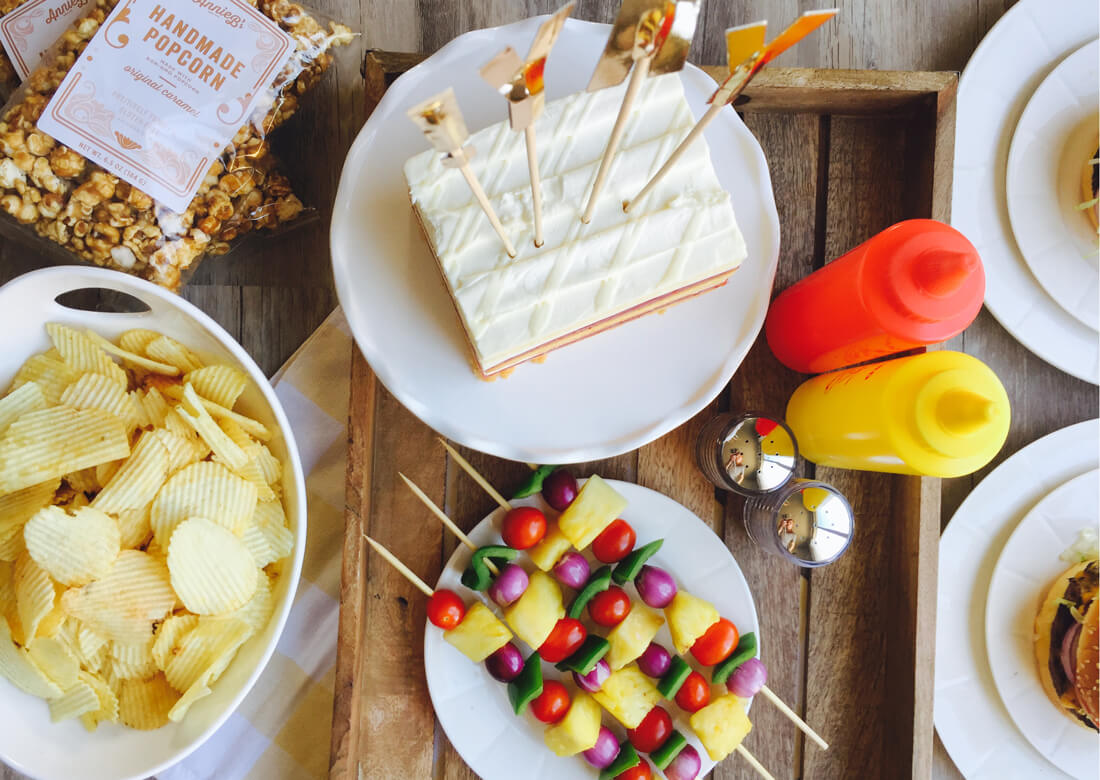 We put together a vintage pail of family-friendly drinks (we love the look and taste of Izze!) that are easy for guests to grab, self-service style. We used this rustic wood tray from HomeGoods to add a touch of masculinity to our overall aesthetic and function as a great tool for carrying items to the backyard. (Function and fashion? We're sold!)
Since it wouldn't be a proper celebration without a toast to Dad, we mixed up a couple of Brandy Old Fashioned's (we used this Wisconsin recipe), complete with a fun and fitting art print for the occasion.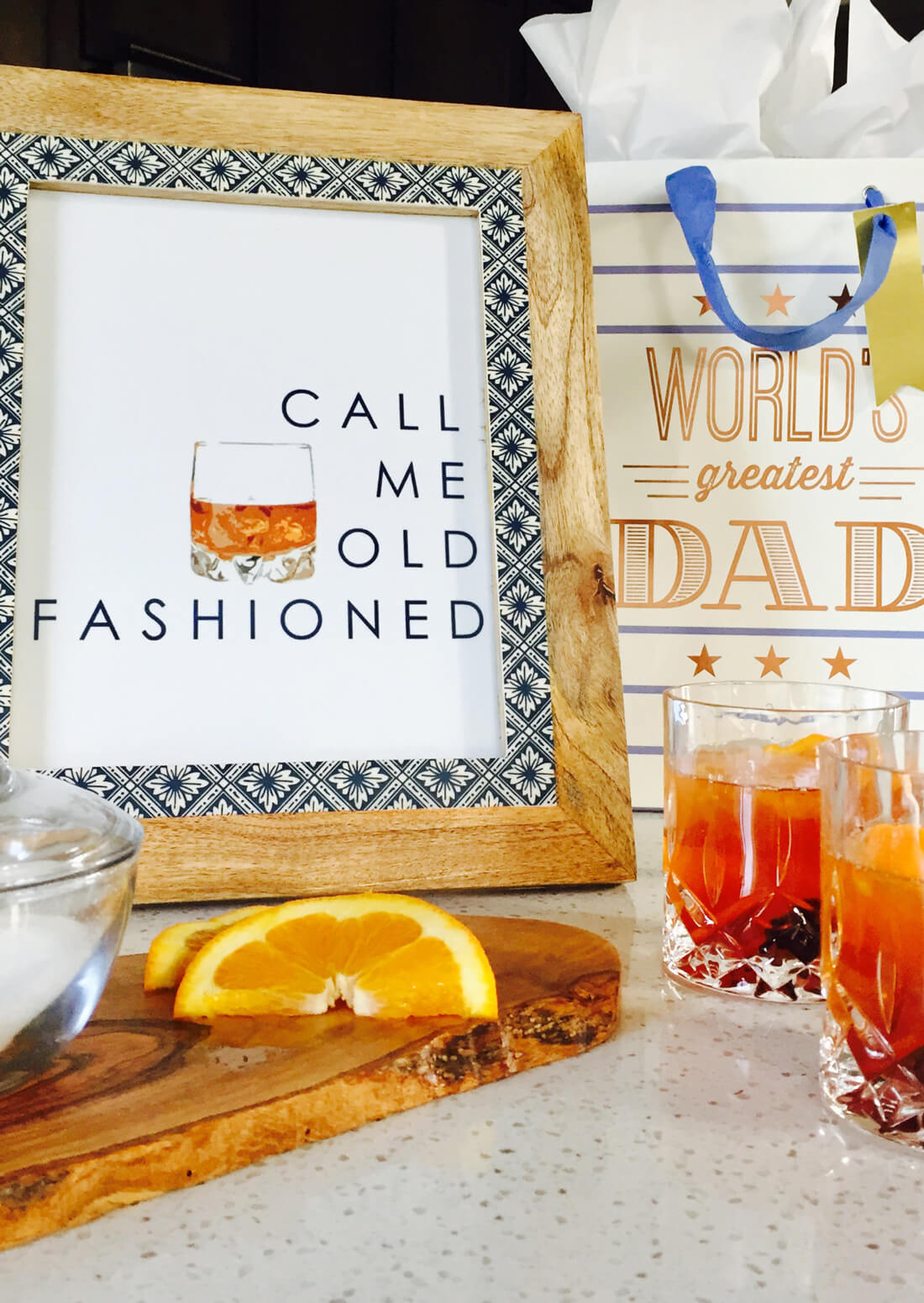 Lastly, we capped our Father's Day barbecue off with a three-layer strawberry cake (we just couldn't pass up this adorable cake topper) and a special gift for the world's greatest Dad.
Tell us, how are you celebrating the special man in your life this year?
P.S. A very special shout out to the guy who taught me how to swing a hammer, play softball like a pro and always wear appropriate shoes in a construction zone. Thanks Dad, you're the best!