From zero maintenance to high maintenance. The great thing about adding plants to your indoor décor is not only do they look great, but they also provide you with air filtration and extra oxygen. Win-win! I'll do my best to tell you how to care for these, but to ensure things go swimmingly for you, I'd recommend reaching out to a local plant expert, like The Bruce Company.
Hydroponic Plants – No Maintenance
Did you know that you can grow a whole slew of plants in just a vase with water?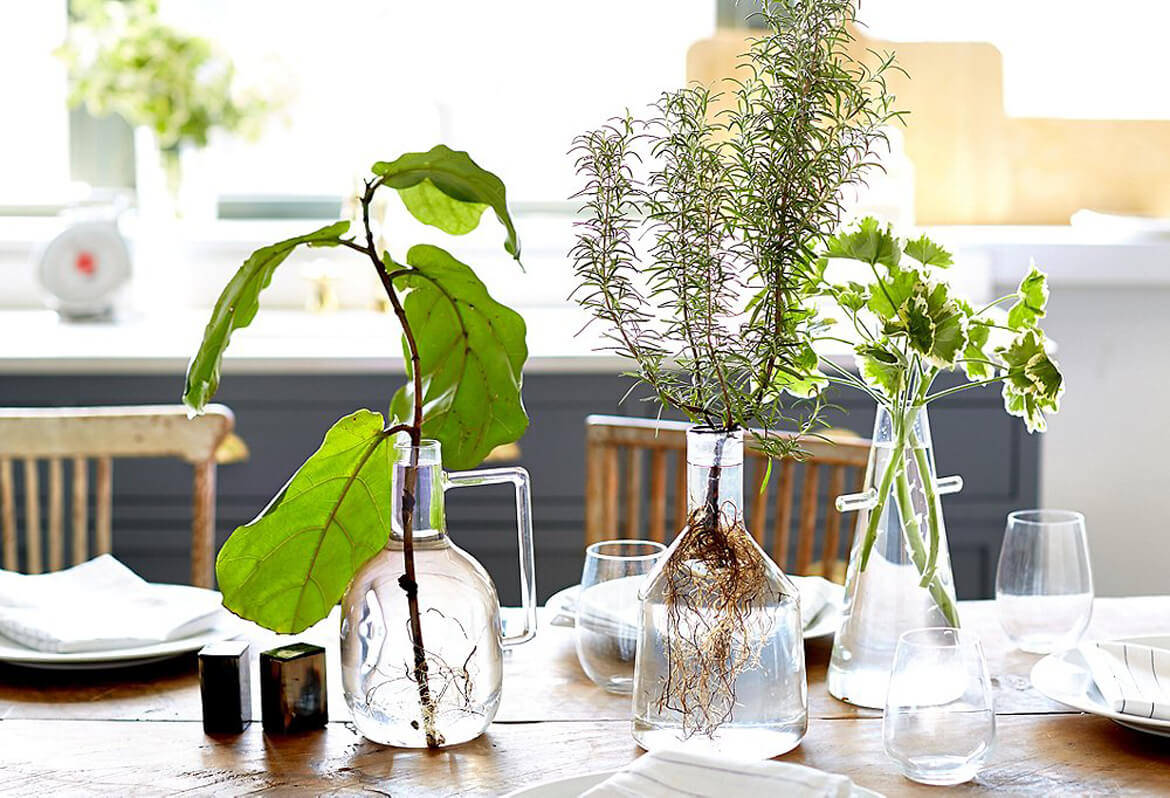 You don't need a green thumb for these… First, make sure to choose the right plant, ensure that it will grow well hydroponically. Our favorites are rosemary, begonias and strawberries. Next simply place the plant into vase with water and ensure that it receives the appropriate amount of light.
Snake Plant – Low Maintenance
This guy can go weeks between watering (I can attest to this personally, as I often neglect my poor little plants).
Snake plants can grow in low light conditions and require minimal amounts of water. Hallelujah, my kind of plant! To get started, just place a few rocks at the bottom of your planter (for drainage), add in potting soil and plop in your plant (plop is a technical term), sprinkle a bit more potting soil on top and you're done. Well, almost done. Make sure to water it lightly about once a week, or when you feel no moisture.
Fiddle Leaf Fig – High Maintenance
My personal favorite statement plant, but it's a needy little bugger.
I tried my hand at growing a Fiddle Leaf Fig and promptly killed it. That said, these guys can be pricey, so make sure you're willing to invest the time and effort (along with the $) before purchasing one. Fiddle Leaf Figs are designer go-tos, they grow tall and produce giant beautiful leaves.   I promise, if you can keep it alive, it will be truly gorgeous!
Ready to give it a go? Water your fig tree once the top inch of soil is dry. They love light, so make sure to keep it near a window, but ensure that the light isn't shining directly on it. It gets hungry, make sure to fertilize it once per month, but don't during the winter months. They can grow to be pretty large, so if it's looking tight, it's time to repot! 
Don't have a green thumb, but like the look of a Fiddle Leaf Fig? Try out a realistic faux plant. This one from World Market is an excellent substitute. Just put it in a pretty basket and you're all set.
.  .  .  .  .  .  .
Now, let's talk planters!
There are so many fun options out there right now, so make sure to choose something that best resembles your home's overall design – farmhouse to contemporary. I've sourced some great affordable options for you below – bonus: most are around $30 or less!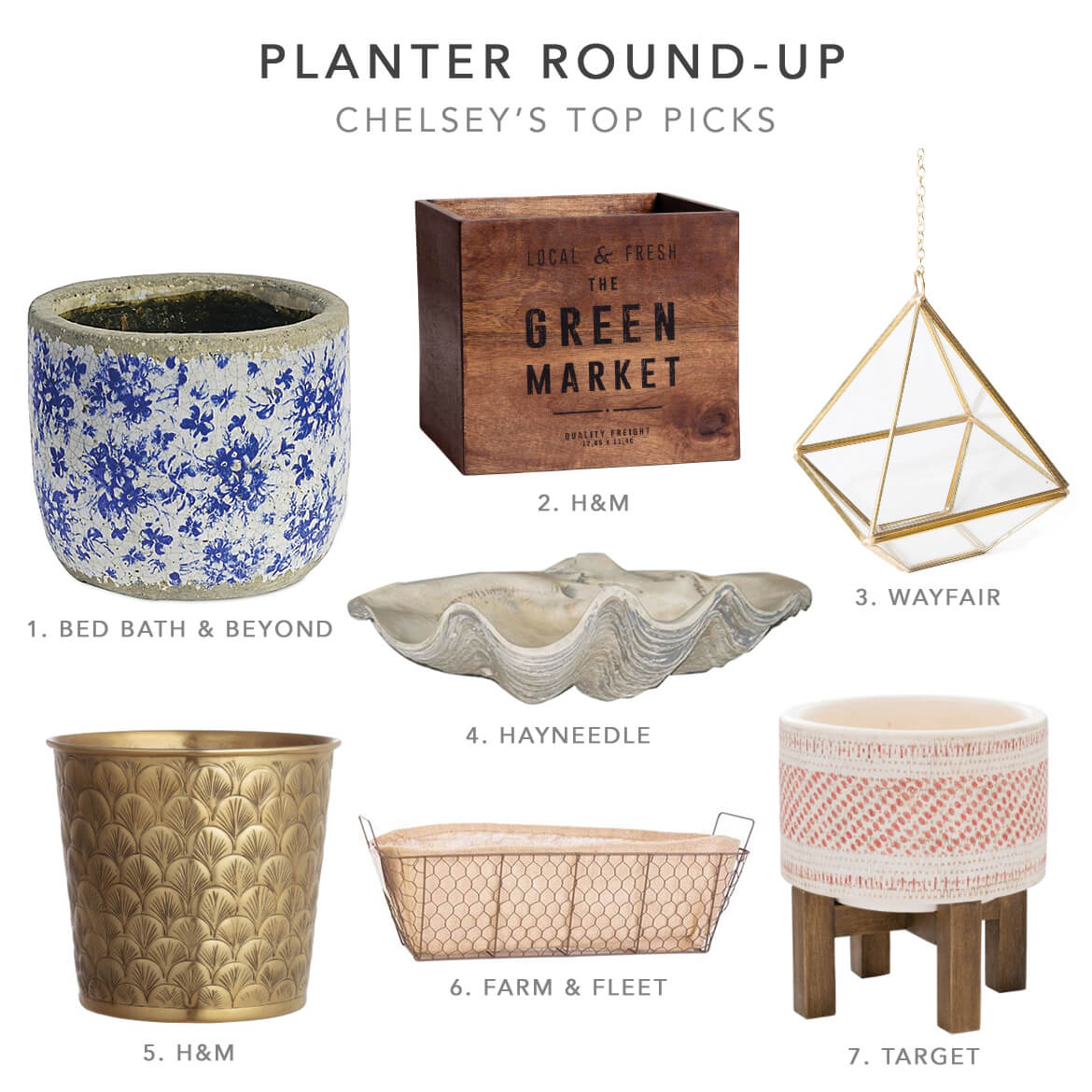 Source list and links:
I hope you've found this helpful. Do you have a tried and true houseplant? If so, be sure to tell us what it is in the comments section below. Happy planting!