We know what you're thinking…  When did Veridian Homes get a blog?  We can answer that one…  Today!  You found us!  And who are these people writing this blog??  We'll tell you all about ourselves later in future posts.  Promise!  Now, let's get to the real business of why you're here, to talk about Spring Mantel Décor.
We partnered with Sarah Sarbacker and Andrea VandeBerg of Cherry Blossom Events (CBE) to get their opinion on spring trends and how to incorporate them into your new Veridian home, more specifically your new Veridian home mantel.
STEP 1:  Start with a clean palette and one simple statement piece that can last all seasons – like this octagon mirror that CBE sourced for us from Cost Plus World Market.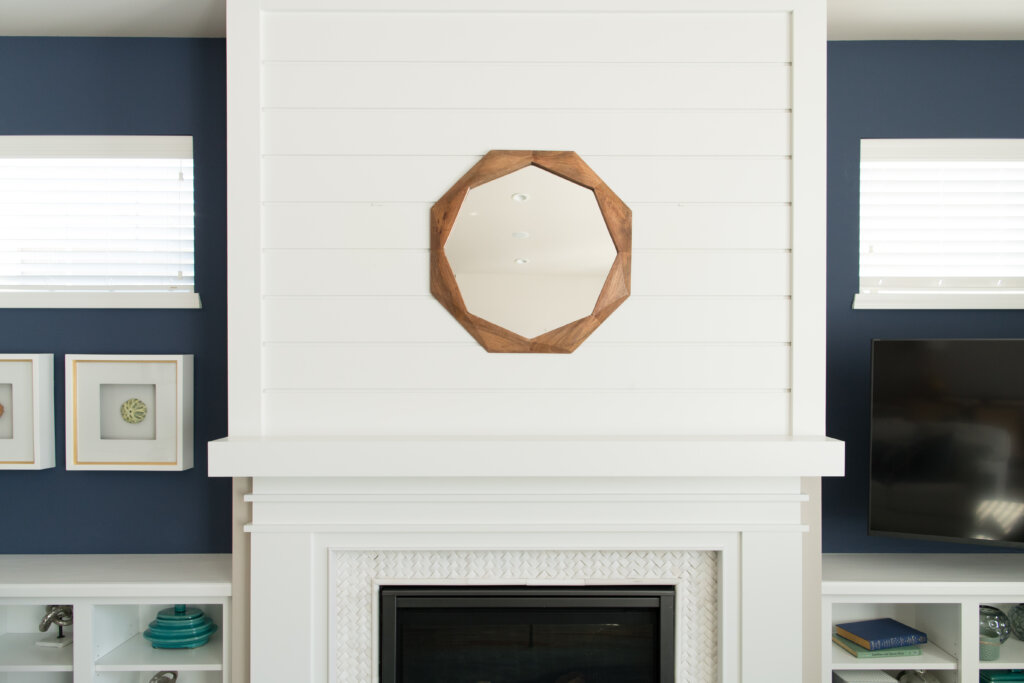 STEP 2:  Add in a bold floral arrangement to bring a pop of color to your mantel.  Balance your mantel décor with a pair of decorative pillar candlesticks.  We are loving the current resurgence of blue and white ceramics. 
STEP 3:  Bring in a few neutral elements that have a vintage vibe to them.  We used a pair of books with covers that echo the wood tone of the mirror and a simple glass bottle with a cork top.  Last, finish your mantel off with more edgy neutral accents.  We loved these tiny, spiky ceramic pieces.  They offer a fun pop, without disrupting the overall theme.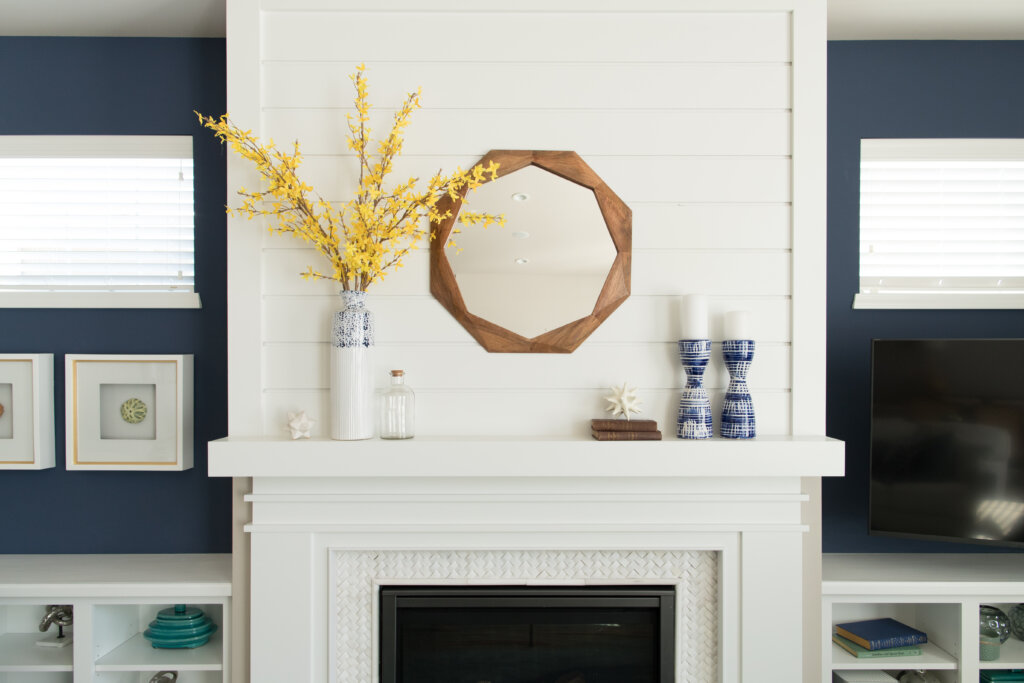 Wa la!  Now you have yourself an envy-invoking spring mantel!  To view how to style your mantel for all seasons, watch the video below.  All photos and videos were shot within the Veridian Homes Juniper Ridge furnished model. Check it out for yourself, here.  Also, a special thanks to Cherry Blossom Events, One Fine Day Productions and Flora by Jamae for helping us come up with this ridiculously fab content.
Stay tuned on Tuesday and Thursday mornings for more décor and DIY tips from us!  Ciao!