***Today's post is a guest post, done by Vivian Lewandowski, our very skilled Marketing Intern. Enjoy***
It's no secret that we love our fur babies. However, it's hard on us (and them) when they don't have a specific area for their toys, bed, and food. We've compiled some organizational ideas below that will ensure both you and your pup's happiness.
FIND AN AREA BIG ENOUGH TO FIT ALL OF YOUR SUPPLIES. In order to make sure that your dog is comfortable and safe, it's best to find an area that can fit all their supplies comfortably and correctly. Some of our homeowners have used their laundry rooms, mud rooms, or even spare rooms to house their playful pals! Make sure that the area is easily accessible to both you and your dog, and easy to clean! We recommend avoiding carpeting and low countertops.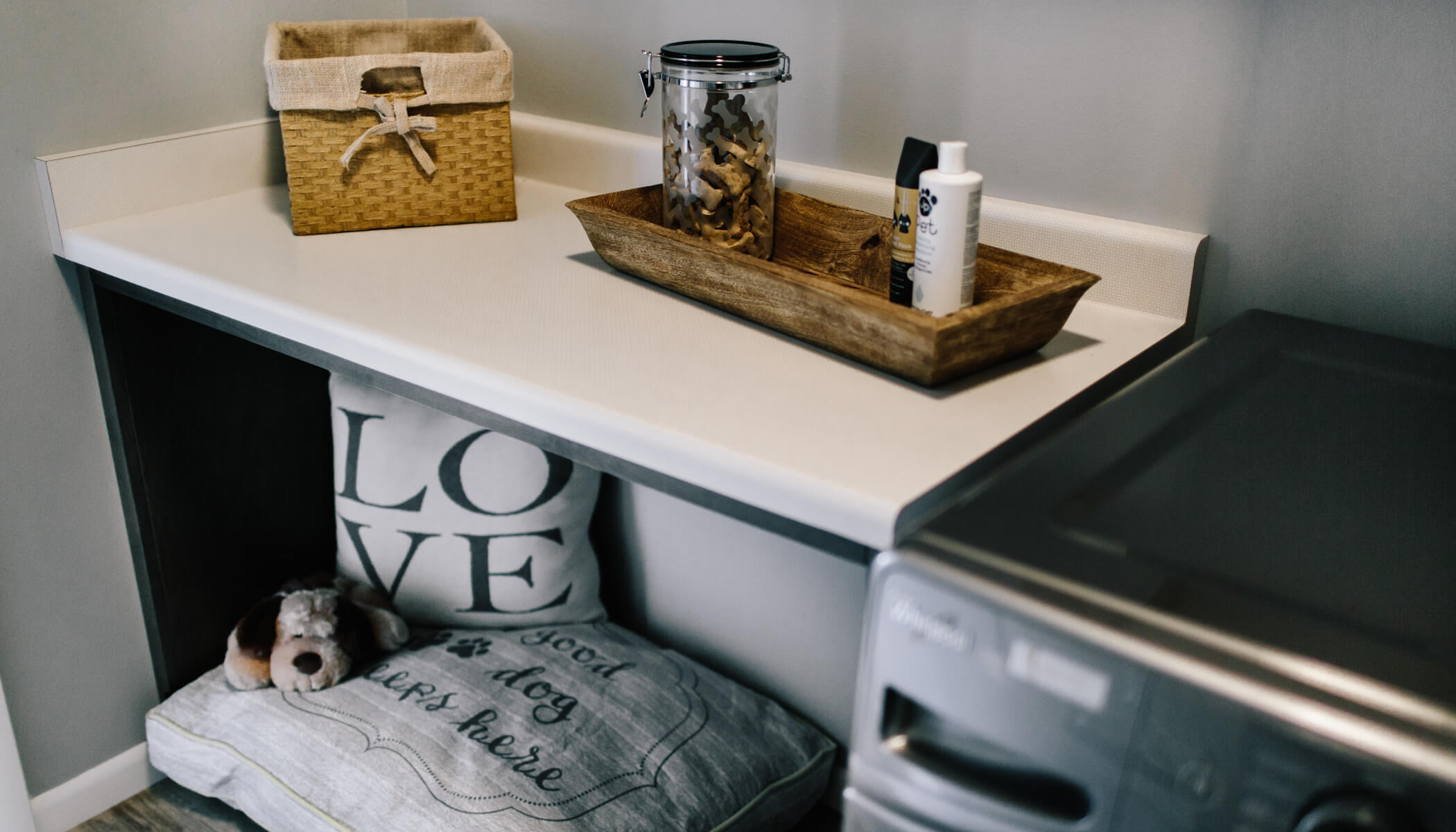 FIRMLY DESIGNATE THIS AREA. Ensuring your family, and your dog knows that this area is just for them, will be helpful in preventing clutter and keeping everyone happy. If your pup knows they have an area just for them, they won't feel as though it's necessary to stake their claim on every surface of the house.
CHOOSE A CALMING COLOR THEME. Although dogs can't see every color of the rainbow, adding a calm and soothing color for your pup can help them feel safe and at home in their space. We recommend dark jewel tones, or warm, pastel colors and love this Dog Vision HD app to get a better feel of what your dog will see vs. what you will see.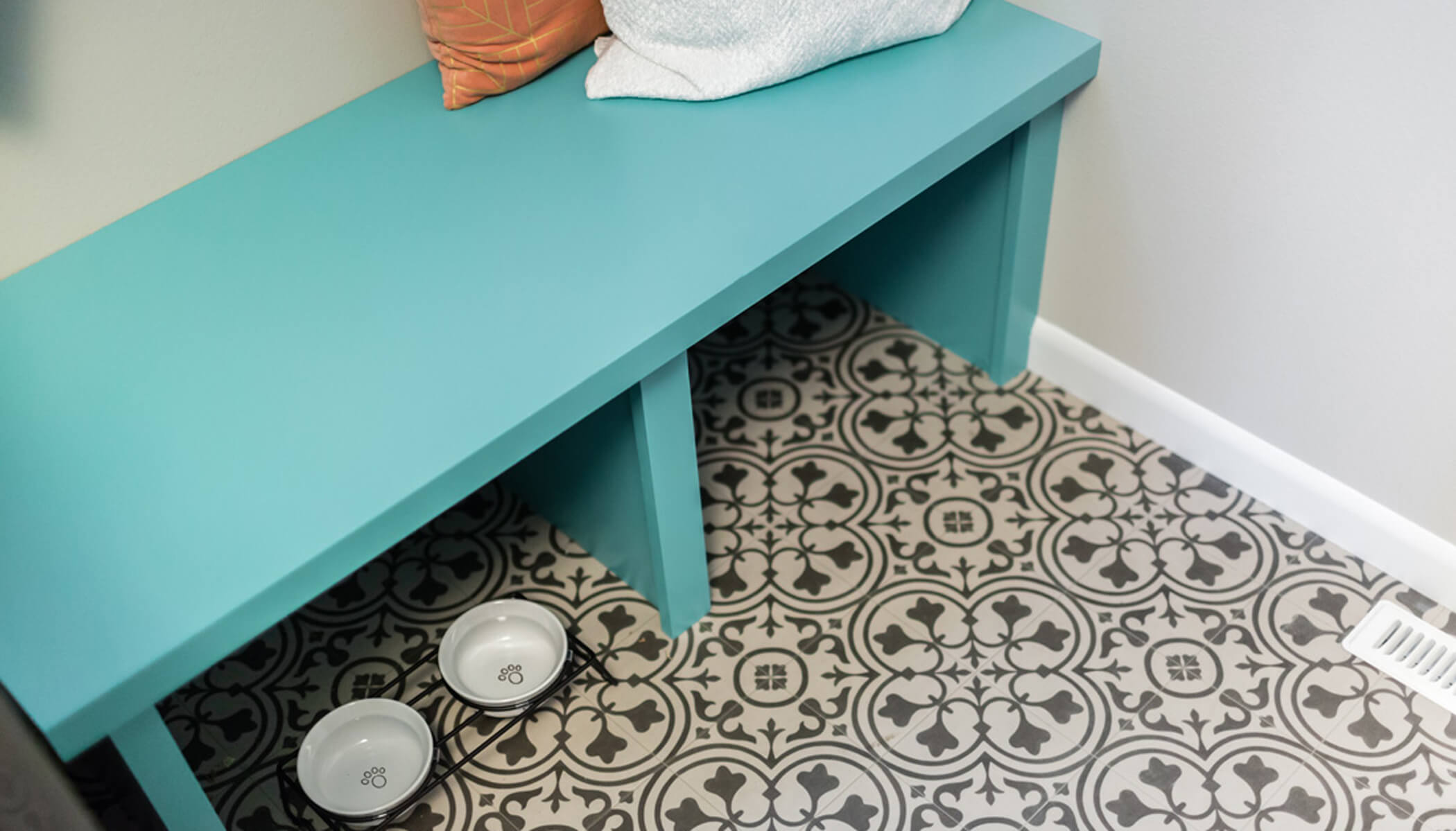 STORAGE, STORAGE, STORAGE! Having containers that are clearly labeled is imperative for keeping your dog area spick and span! Areas for food, water, treats, leashes and toys will ensure that you and your pup know where their items belong.
TERRIFIC TOYS. In order for your dog stay entertained, we suggest trying out toys that will challenge your pooch. Dog puzzles, interactive games, and tough chew toys are a great way to stimulate your puppy's brain and keep them happy and occupied.
SURVEILLANCE GEAR. We all like keeping an eye on our precious friends when we're away from our home. That's why we love doggy cameras or pet cams! It's a great way to check in on your pup while you're away and there are models for every price point.
There you have it! Just a couple of ideas to make man, or woman's best friend feel right at home!