Tucked away from the city's hustle and bustle, is a charming neighborhood named Hidden Hills. This quaint community backs up to the serene Token Creek Conservancy, which humbly features walking paths, fishing areas and endless opportunities for outdoor exploration and adventure.  Hidden Hills, itself, boasts walking and bike paths, and of course, a playground for the kiddos. Only a short distance away from Highway 19, you will easily access artisanal cheeses, award-winning pies, and other delicious local fare.  Upon completion, Hidden Hills will provide residence to 50 single-family homes, all located within the DeForest school district. Welcome home to Hidden Hills.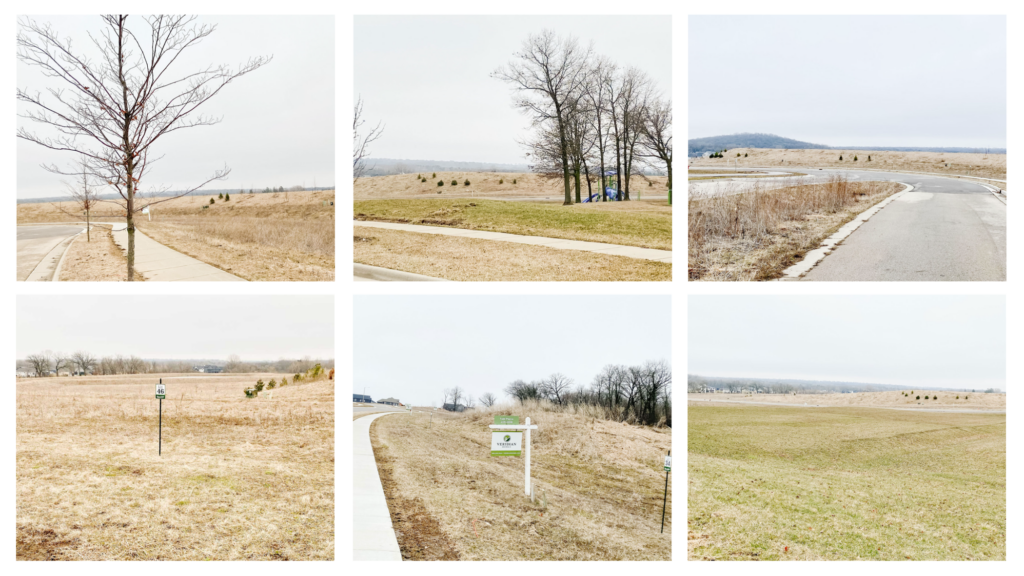 Phase 1 in Hidden Hills releases today, Friday, April 7th includes 25 single family homesites (26-34, 51-59 and 69-75) located in blue below.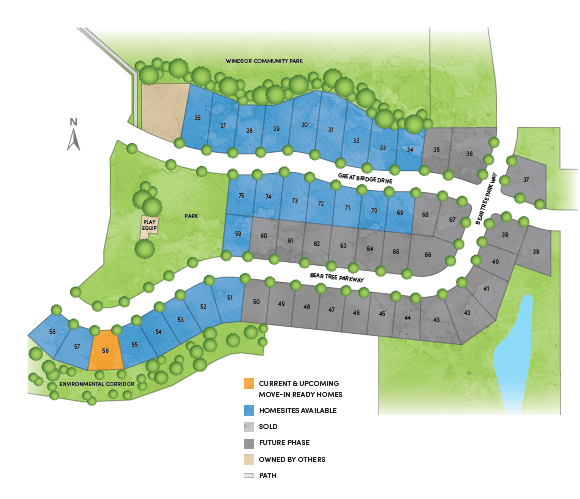 Ready to make your dream home a reality? Here's a couple easy steps to get you started…
Step One: Select your homesite.
Review the neighborhood plat map and figure out which homesite would best suit your needs. You can drive out to the property either on your own or with your New Home Specialist and map out where the homesite will be – this will give you a better sense of the space overall. Once you've found that perfect homesite, then move on to Step Two.
Step Two: Submit an intent on your homesite.
An intent is perfect because it reserves your homesite for when you're ready to build, but is also great for those non-committal types… So if you decide building might not be your thing, and you want to purchase a move-in ready home, you can do that instead. One thing to remember with an intent, is that it does hold the homesite for you, but not forever… You'll have a limited amount of time to sign the build contract. That pretty much sums it up!
PLUS… Sign a build contract on a new home in Hidden Hills by April 30, 2023 and receive a 2% Design Studio Allowance.
Visit our website for more information on Hidden Hills and other Veridian Neighborhoods.
Ready to make Hidden Hills your new neighborhood? Contact a New Home Specialist today!