Summer is in full swing and tomorrow marks the start of a long (and hot!) 4th of July weekend. While some of you may be headed to the lake or a nearby cabin, others may be looking forward to some relaxing time at home. Regardless of your plans, we threw together a quick tutorial for an easy and entertaining art project to carry you, or the kids through the long weekend.
Let's get started!
STEP 1: Start with a clean, clutter free wall to display your soon-to-be beautiful artwork.
STEP 2: Gather your supplies. You will need the following: red, white and blue paint, paint brush(es), double primed cotton canvas, twine to hang your artwork.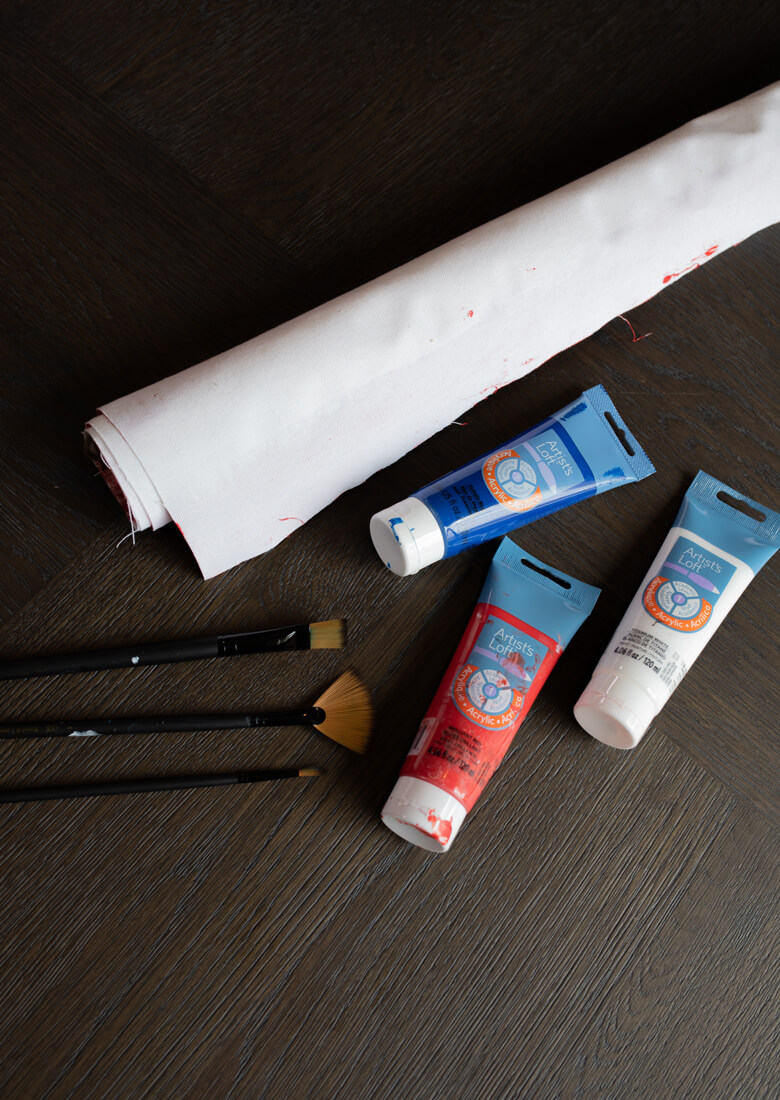 STEP 3: Cut your canvas to the size of your choice (we sized ours to be 22" x 16"), and lay the canvas out on a flat surface. Pencil in a square in the upper left area, followed by evenly spaced stripes across the rest of the canvas. Then, get ready to paint!
STEP 4: Distribute paint onto an aluminum tray, or paper plate and begin painting the upper left area blue, while alternating red and white for the stripes. Once dry, add in imperfect circles to mimic abstract stars. Add more paint to the canvas for varying shades and texture throughout.
STEP 5: Hang your artwork for all to enjoy!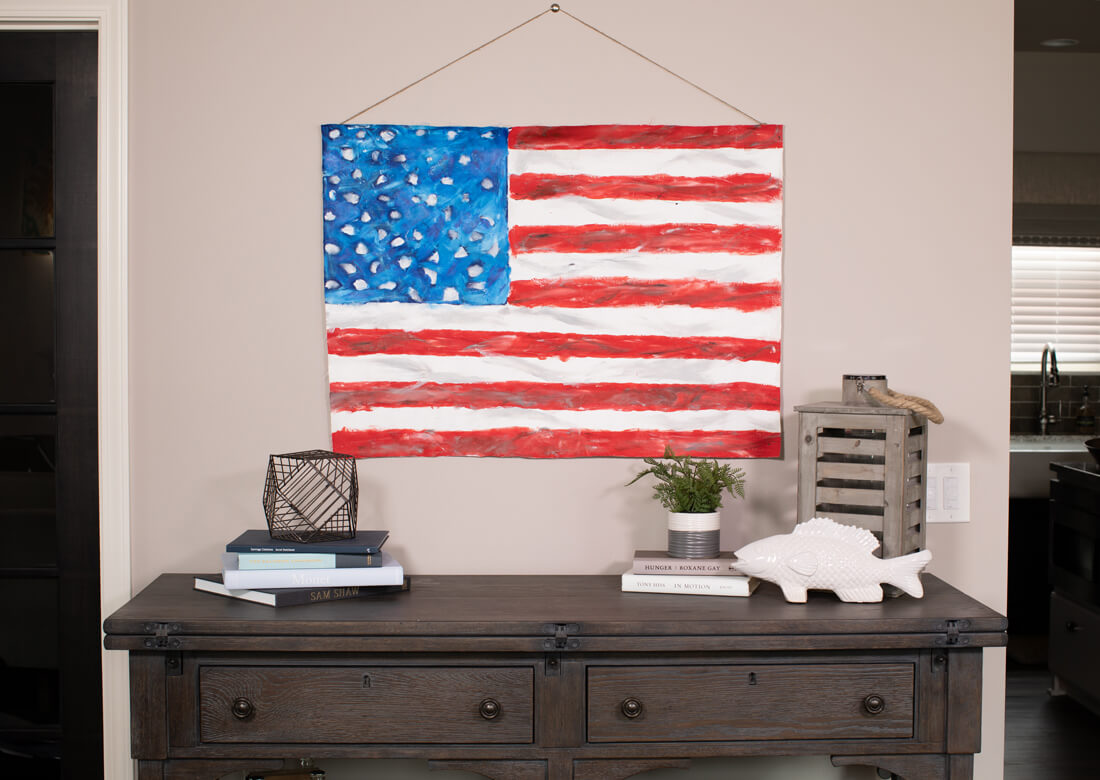 Voila! That wasn't so hard, was it? Wishing you a happy, creative and safe 4th of July!
**Please note – Select furnished models will be open this weekend. To view a full list of models open, as well as upcoming open houses, please click here.**