Saturday, February 26th recognizes all things pistachio and National Pistachio Day is the day to celebrate! Pistachios are the seeds of the pistachio tree. They're usually green and slightly sweet. They're called nuts, but botanically pistachios are seeds. The pistachio tree originated in western Asia, and archaeologists believe pistachios became a food as early as 7,000 B.C. They came to the United States in the mid-19th century and commercial production began in the 1970s.
Not only are pistachios a delicious and nutritious snack, but the pistachio nut also comes with a pleasing pale green color that complements a wide variety of décor styles. Whether you are after a modern and contemporary look or gravitate more towards a beachy or cottage style, this green provides a refreshing uplift of color that can bring a sense of calm to any space.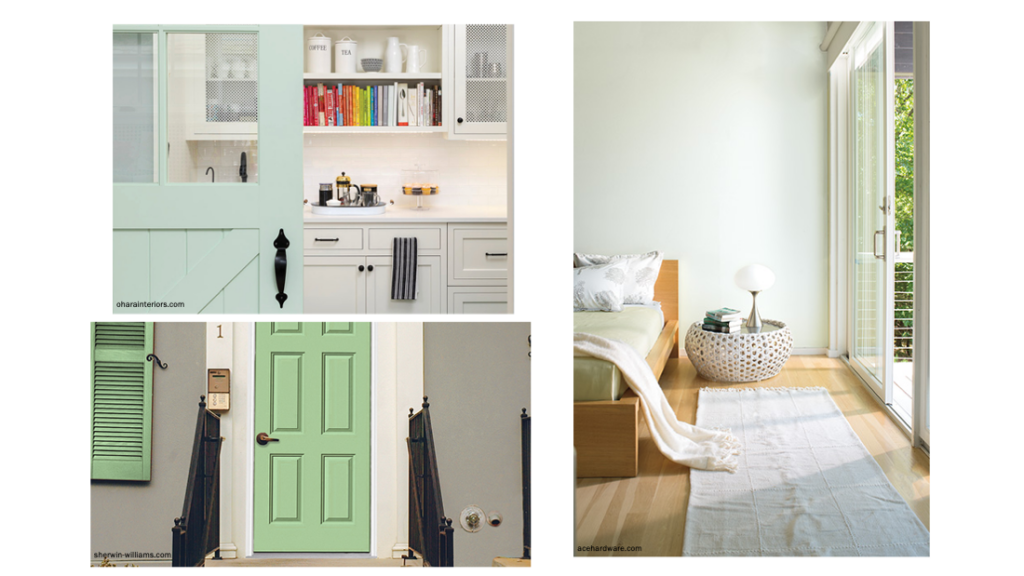 Pistachio is a perfect color for an accent wall or a soothing nursery.
Looking to freshen up your kitchen? Try a pop of pistachio on your cabinetry.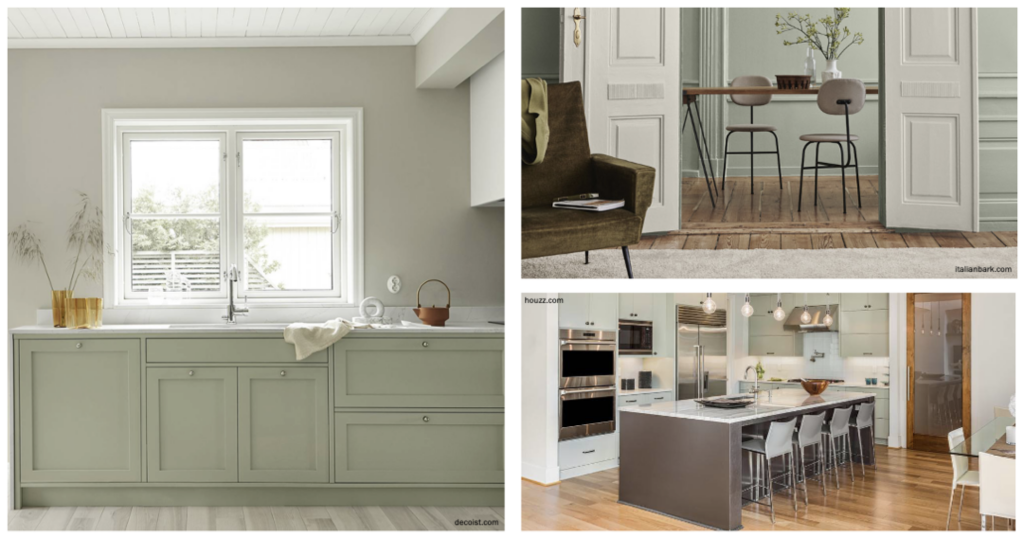 Looking to use the color pistachio in a form other than paint? There are lots of ways to incorporate this color through pieces of artwork, furniture, decor, area rugs and even wallpaper.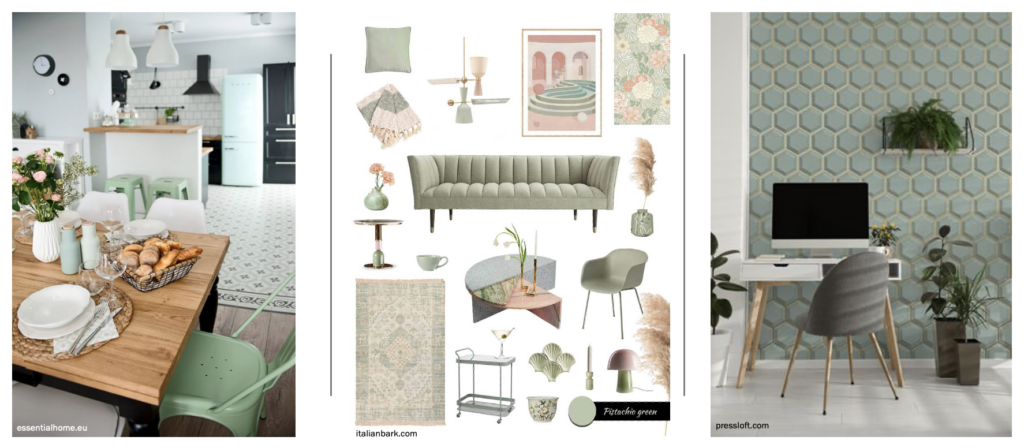 Below are some nice examples of color schemes incorporating the color pistachio. All color palettes can be found here.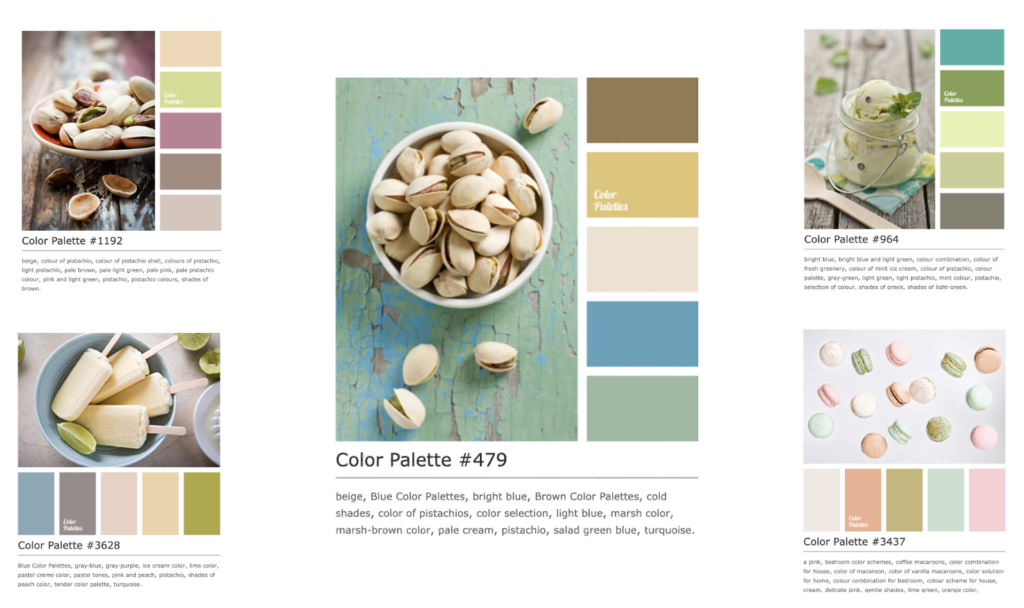 Now that you have some inspiration on bringing the color pistachio into your home, how about some pistachio recipes to help celebrate the day. These are a few of our favorites: Pistachio Fluff, Pistachio Cranberry Bark, Pistachio Cake, Pistachio Ice Cream

We hope you find a fun way to enjoy and celebrate National Pistachio Day!