We are thrilled to announce that today, Veridian Homes will be opening two brand new neighborhoods: Rosewood Fields in Madison (McFarland) and Evergreen Fields in Milwaukee (Menomonee Falls)! We are also releasing homesites in one of our newer west side neighborhoods 1000 Oaks West!
Don't miss this opportunity because these homesites won't last long! Contact one of our New Home Specialists for more details on how to build your dream home today!
Evergreen Fields, Menomonee Falls – New Neighborhood!
You're going to feel right at home here in Evergreen Fields. Thoughtful residential planning makes for more peaceful streets, innovative design makes for gorgeous, award-winning homes, but it's you, and your new neighbors, that will make it a one-of-a-kind place to live. Located in beautiful Menomonee Falls, Evergreen Fields is just minutes from recreation and local fare. And this year, you're going to look forward to that crisp fall air, as you'll be nestled just down the road from the charming Silver Spring Pumpkin Farm. Welcome to Evergreen Fields.
Evergreen Fields will include over 30 single family homesites available today, Thursday, October 7, 2021
Rosewood Fields, McFarland – New Neighborhood!
Nestled between scenic wetlands, recreational walking trails and rolling farm fields yet minutes from parks, playgrounds and local restaurants, Rosewood Fields strikes a quintessential balance of calm and convenience. Located on the east side of McFarland, this charming neighborhood boasts an array of single-family and twin homesites. So, grab your snowshoes and trek the trails at Hidden Oaks Park or treat your pup to some much-needed playtime at the dog park just down the road. One thing is for sure in Rosewood Fields, there is beauty to be found everywhere.
Rosewood Fields will include 37 single family homesites and 6 twin homesites available today, Thursday, October 7, 2021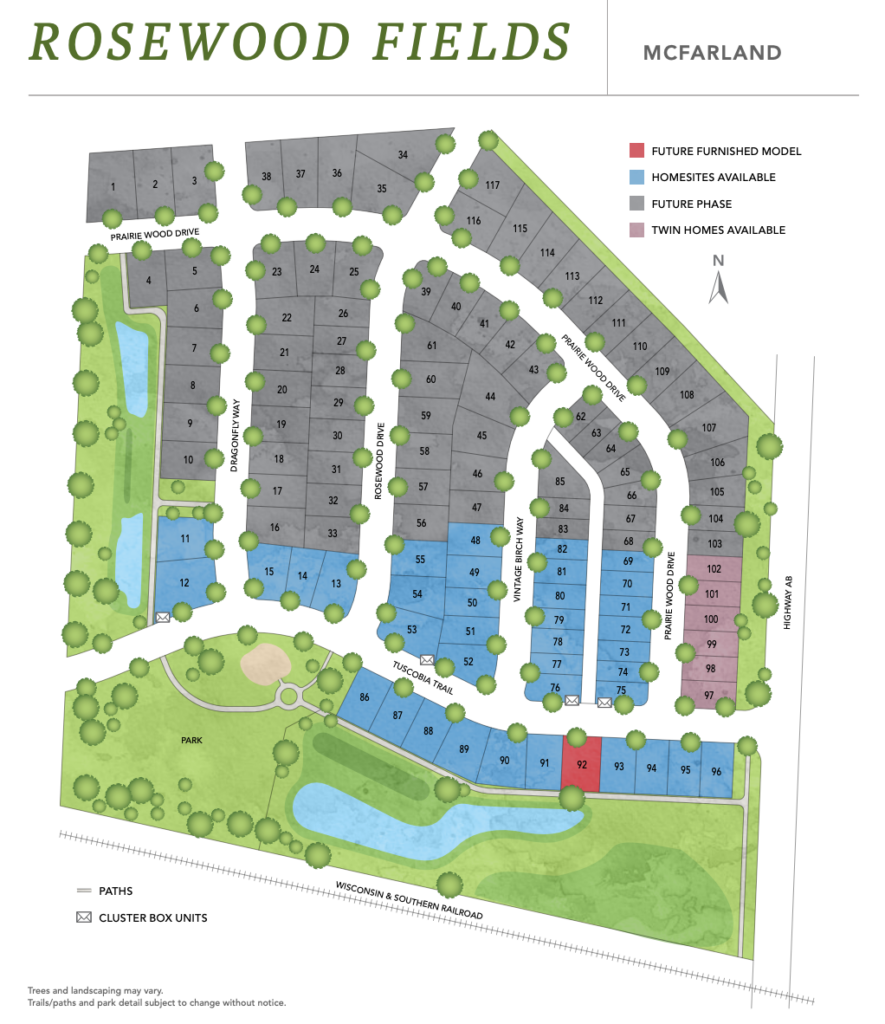 1000 Oaks West, Madison (West Side)
In addition, we will also be releasing 21 single family homesites in 1000 Oaks West, the newest addition to our 1000 Oaks neighborhood!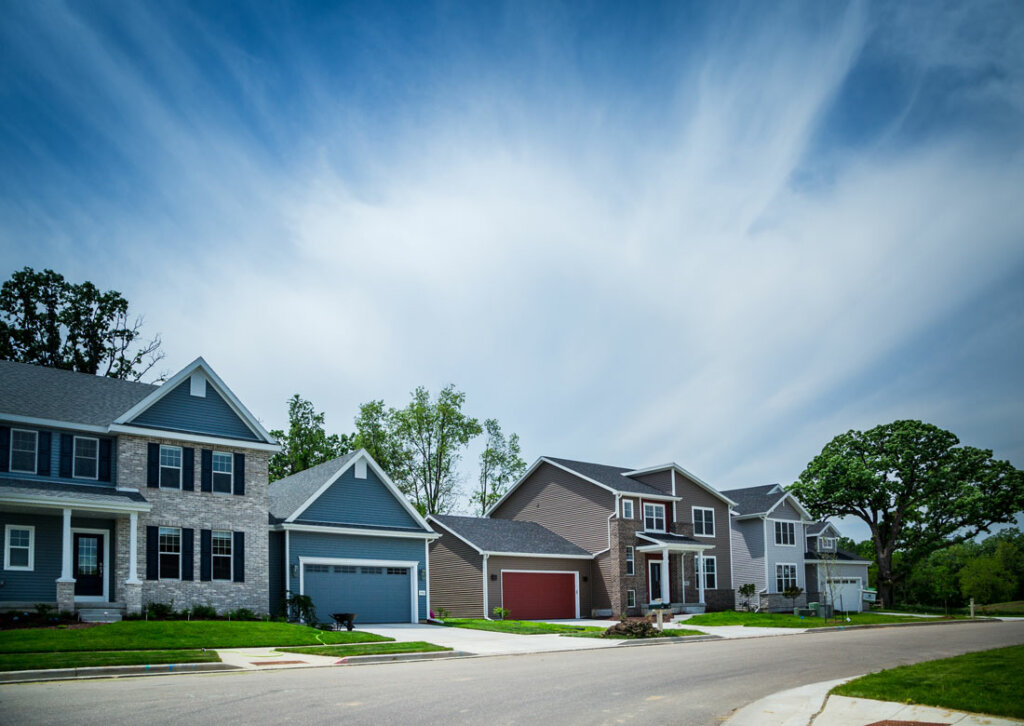 Ready to make a move? Contact us today about homesites available in Menomonee Falls, McFarland and Madison!
And don't forget to check out our New Neighborhood and Phase Updates page on the website. On this page you'll find everything you need to learn more about new homesites becoming available this year, including price release dates and build permit dates.
*Phases, homesites and dates are subject to change. Please talk to a New Home Specialist for the most up-to-date information.