A smoothie is more than just blended fruit. It's an art with all of its different elements and colors blending perfectly together to make something delicious and healthy. You can put nearly anything into a smoothie and I'm a believer that smoothies are the perfect meal or snack no matter what the weather. It is never too cold to have an awesome smoothie!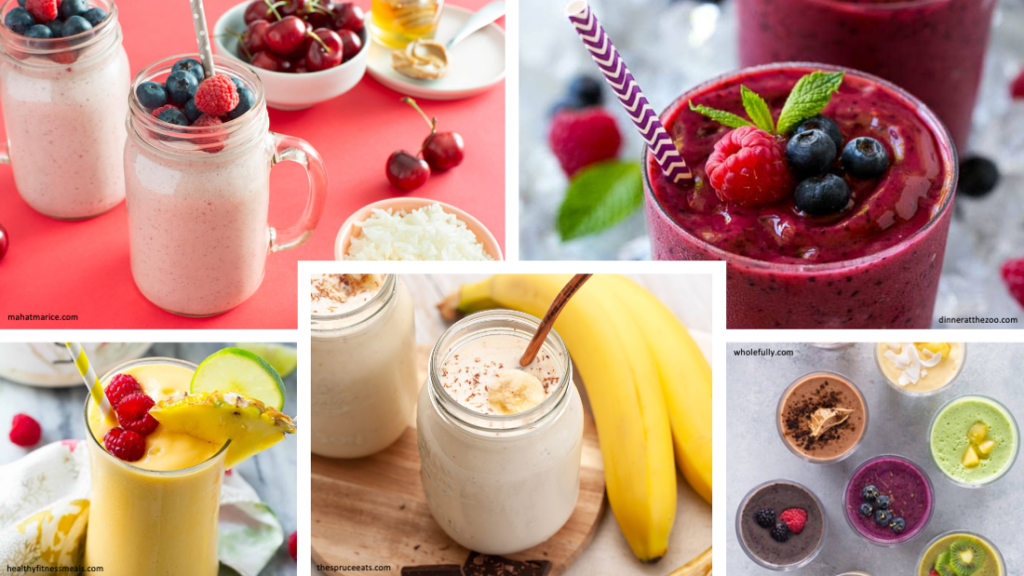 New to smoothies? Here's how to get started:
Pick your fruit. Frozen fruit is best as it blends up thicker than fresh fruit and gives you a really cold smoothie. If you don't have frozen fruit, you can freeze your fresh fruit for 30 minutes before blending or add about 1 cup of ice and blend until smooth.
Add a thickener. You can use any type of yogurt (I like to use vanilla greek yogurt,) nut butter (peanut butter, almond butter or cashew butter are just a few ideas) and/or protein powder.
Choose a liquid. Almond milk is great for a nutty flavor, coconut milk pairs well with a tropical smoothie. You can also use water or fruit juice as well.
Add-ins. Add some spinach or kale for additional nutrition or flax seeds for omega-3s. Try flavors like fresh mint, vanilla extract, cinnamon, or honey to take your smoothie to the next level.
Here are a couple of favorites to try:
Looking for a little variety on your traditional smoothie? Try a smoothie bowl. Never had one? Think of them as an extra-thick smoothie designed to be eaten with a spoon. You can create pretty much any combination of flavors and colors that you want and then top it with your favorite fruits, nuts, granola and more for extra variety and crunch.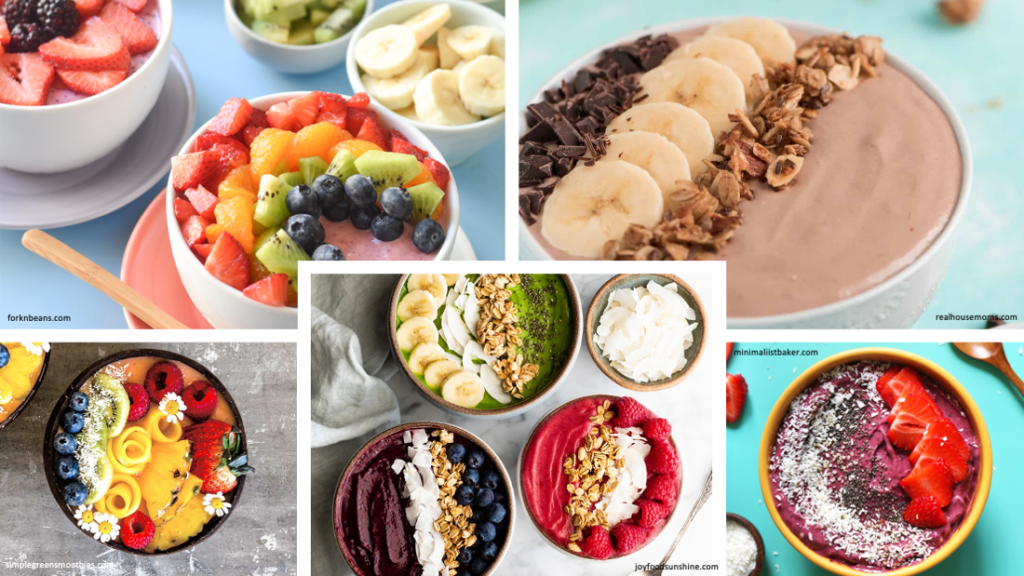 Check out these delicious bowls of sunshine to get you started:
Super Antioxidant Smoothie Bowl
Tropical Smoothie Coconut Bowl
Blueberry Spirulina Smoothie Bowl
Chocolate Peanut Butter Smoothie Bowl
And don't forget the toppings!
Berries, fresh pineapple or diced mango
Sliced bananas, peaches, plums, or pears
Seeds: pepitas, chia seeds, flax seeds, hemp
Chopped or sliced nuts: almonds, pecans, walnuts, cashews, macadamia nuts
Dollop of nut butter: peanut, almond, or cashew
Shredded coconut or coconut flakes
Smoothie bowls are a huge thing on Instagram and are super trendy because they are so pretty. Check out some of them here. We'd love to hear your favorite smoothie recipe or see a photo of your smoothie bowl in the comments below.