Thank you to everyone who submitted entries to our homeowner video contest! It was a blast to hear and see what your favorite thing about living in your Veridian home is. We really struggled to choose just one winner, so we decided to be extra jolly this holiday season and chose TWO winners!
Congratulations to homeowners Nadine Mobley and Gordon Myers!
Nadine gave an authentic and lovely testimonial about her home and neighborhood and we adored hearing how much she has enjoyed getting to know her neighbors over the last couple of years. It was truly heartfelt, and it is one of the main reasons we love creating rich communities for our homeowners.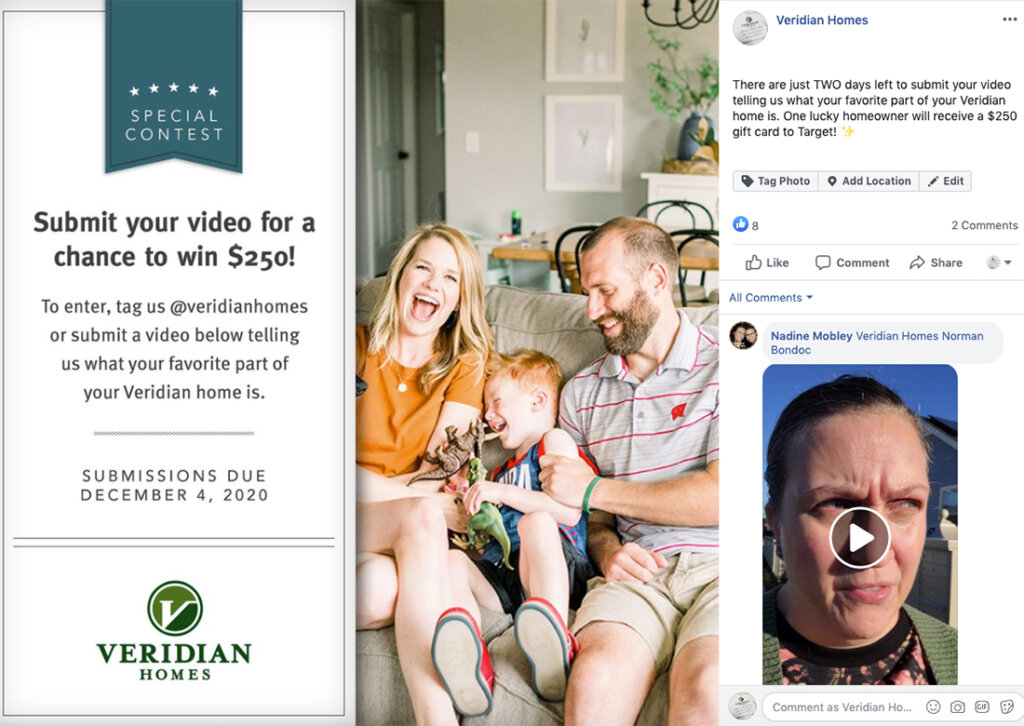 Gordon's artistic effort in showing all of the ways his home works for him, his family and their furry friends, was fantastic. It was a wonderful testimonial as to how you can design your home to fit your specific needs!
Both Nadine and Gordon will each be receiving a $250 Target gift card to treat themselves, or others, however they so choose! Congratulations to them both, and a HUGE thank you to all of our homeowners who submitted their videos. You make building homes that enrich lives and realize dreams an honor, and we are grateful for you and your families, every single day.
To view the rest of our video submissions, visit us on Facebook.
Happy Holidays!