If you follow us over on Facebook, then you've probably noticed how much fun we've been having giving out free Chocolate Shoppe Ice Cream during our Neighborhood Ice Cream Truck Tour this last month. And since National Ice Cream Day is this Sunday, July 16, what better way to pay homage to our two favorite indulgences; ice cream and interior design, than with an ice cream, color scheme inspired post?
No matter what your decor style, or taste preference is (literally), I'm certain the following range of interior design color schemes will quench just about any palette.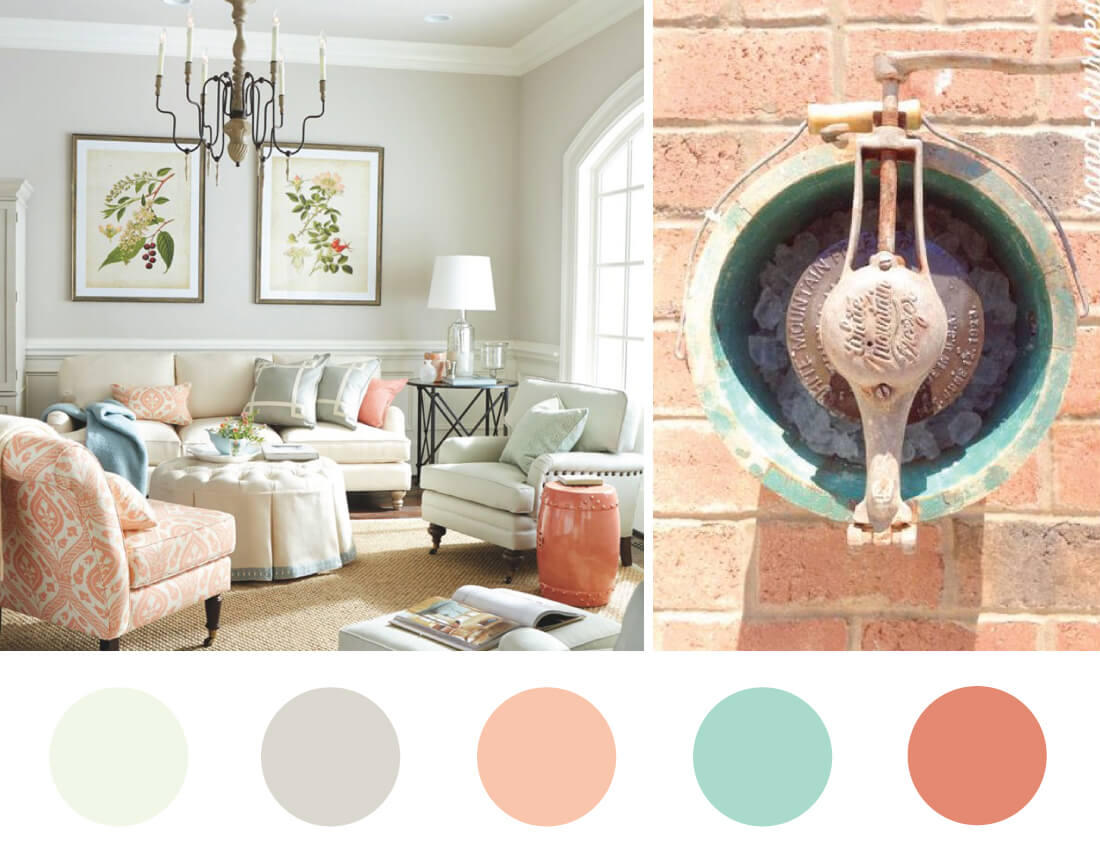 Rainbow Sherbet – This pastel color combination inspired by one of summer's favorite sweet treats brings a bright and breezy sense of refreshment to any room in the house, specifically the living room.
Cookies 'n' Cream – A classic choice for those looking to indulge on a hot, or particularly hard day, the creamy whites, soft tans and dark accents of this delicious ice cream translates remarkably well in the above owner's suite, taking sophistication to the next level.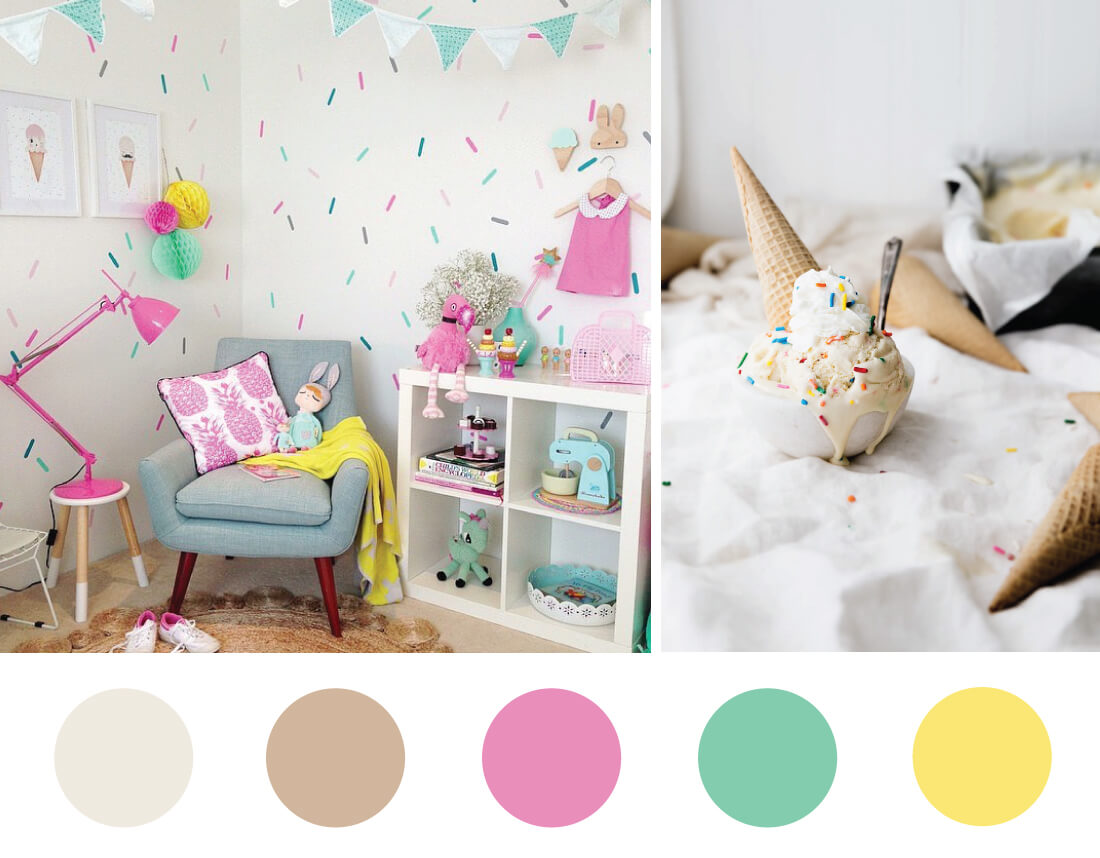 Cake Batter – Every single day feels like a celebration when enjoying this thick and creamy ice cream with a flavor that tastes straight from the bottom of the cake batter bowl. Even better, the pop of color and sprinkle accents inspired by this dreamy delicacy brings a sense of creativity and liveliness to any small space, kid's room, or play area.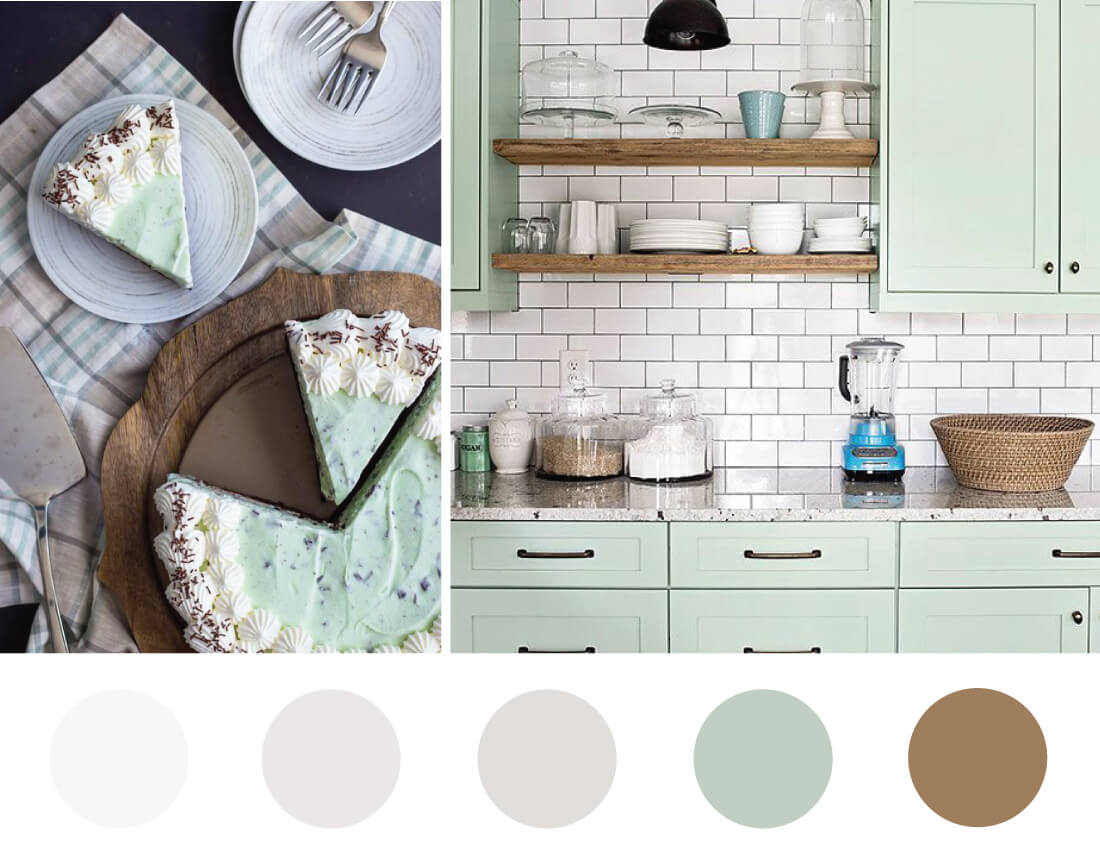 Mint Chocolate Chip – Not only refreshing in dessert, but also in the interior design world, this cool color scheme provides a fresh palette that works well in the kitchen and/or bathroom. Pair mint green cabinetry with rustic wood for a vintage, farmhouse vibe.
If you're not looking to revamp an entire room, but still want to add a bit of flair and flavor to your decor, shop our top ice cream inspired picks below!
Source list and links:
Now that your mouth is watering, make sure you stop by our Glacier Ridge Grand Opening event this Sunday, July 16 to check out our newest featured model and celebrate National Ice Cream Day with FREE ice cream from the Chocolate Shoppe Ice Cream Co. truck. Cheers!