It's the time of year where we yearn for the smell of fresh pine and crave the feeling of warm snuggly boots.  We're here to help you channel that feeling to your front porch.  Once again, we've partnered with the talented ladies at Cherry Blossom Events to bring you this great decor video.  Let's go through it step by step.
Step 1:  Start with a clean slate.  Sweep your front porch, knock down any spider webs and clean the fingerprints off the windows.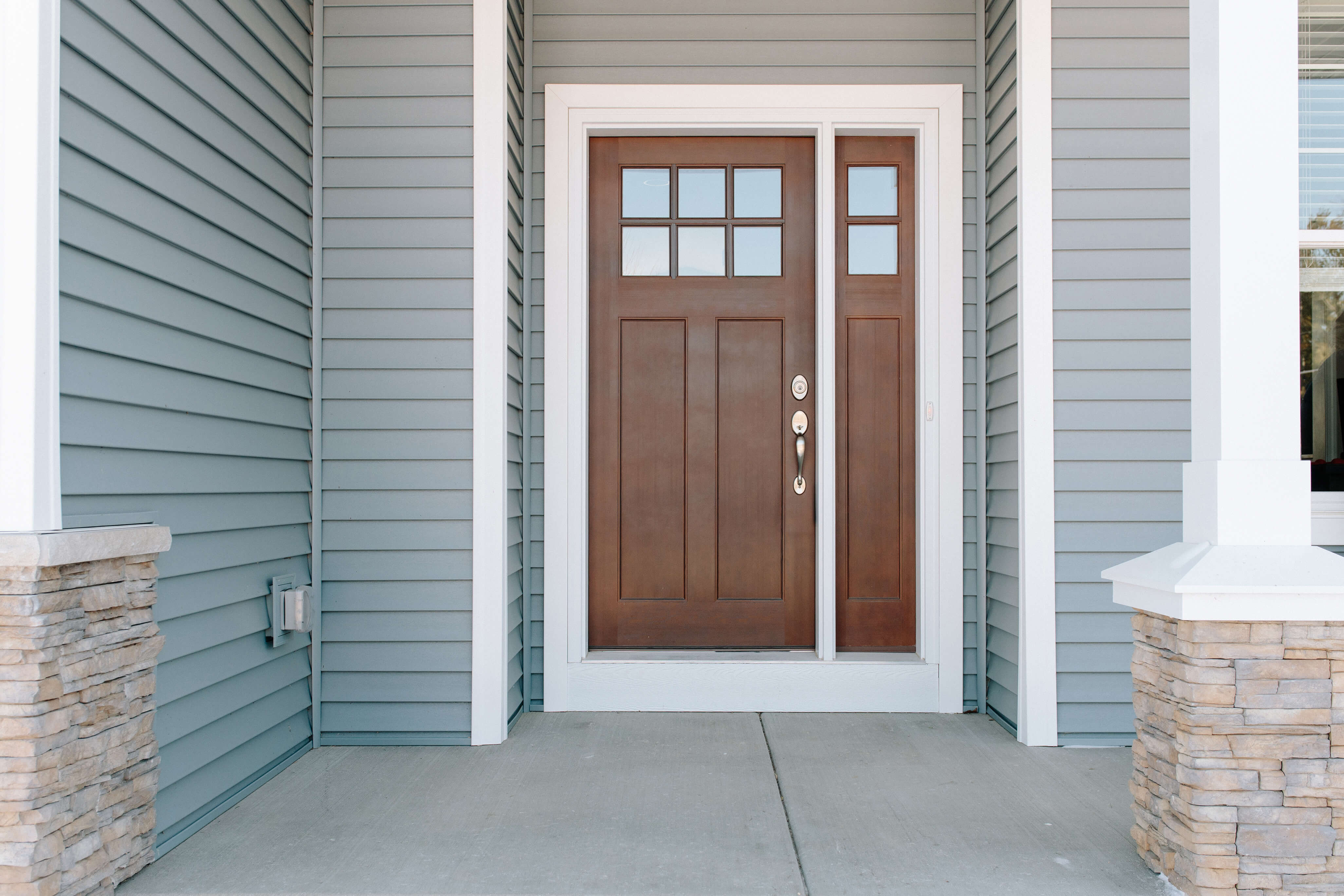 Step 2:  Add in a fun wreath and a textural rug.  We chose a cotton stem wreath because that farmhouse trend isn't going away anytime soon.  The rug is a simple blue and white weave – to add even more texture, try layering two rugs.  A wide fabric rug can be topped off with a bristly welcome mat.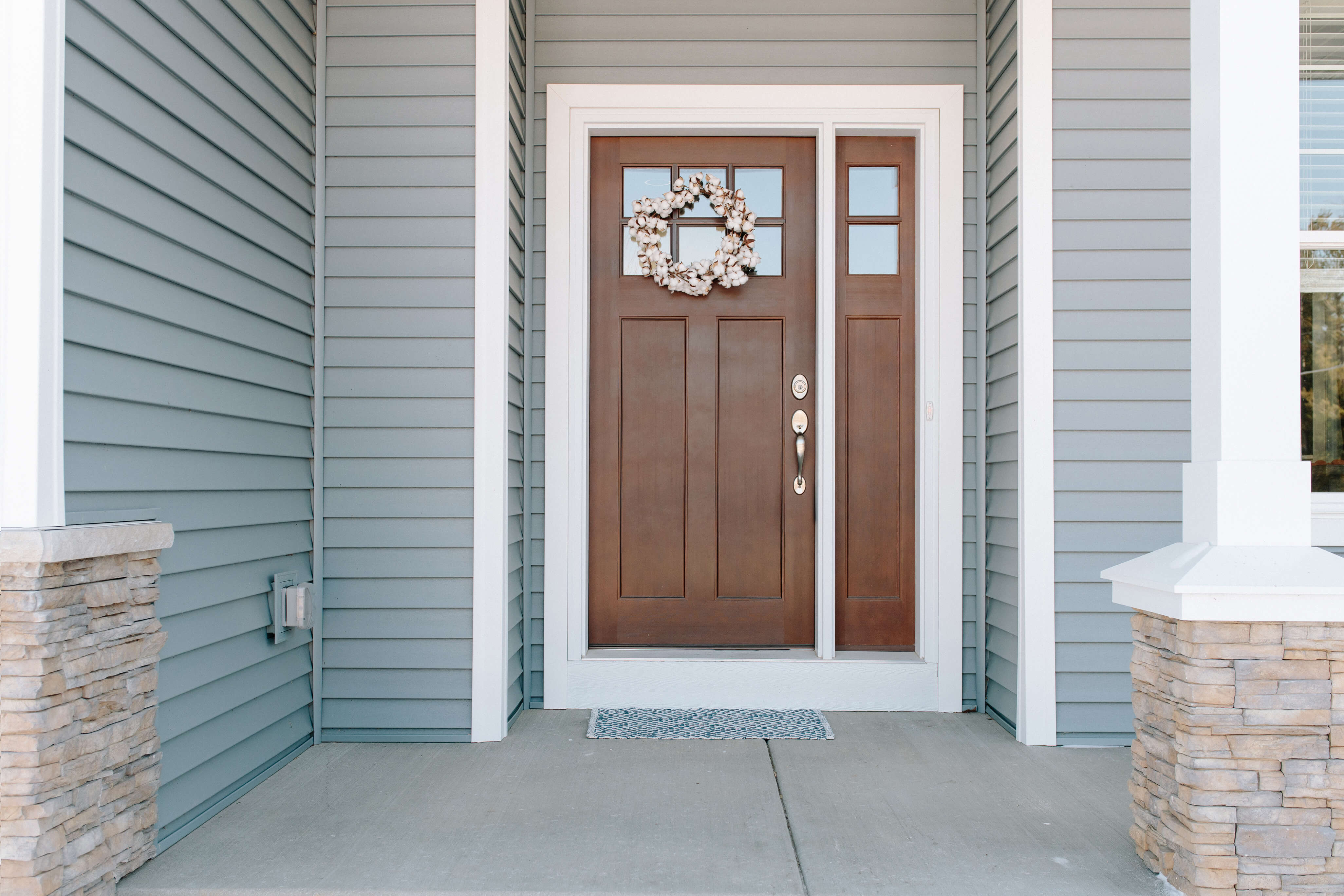 Step 3:  Add some greenery.  The devoted ladies from Cherry Blossom went in the backyard to forage these pine stems.  The birch logs add a natural bold contrast.
Step 4:  Top it off.  Bring warmth to the outside with some aged wood lanterns and some stylish, but cozy, boots.  Tip: Use LED candles for the look of real a flame, but without the worry.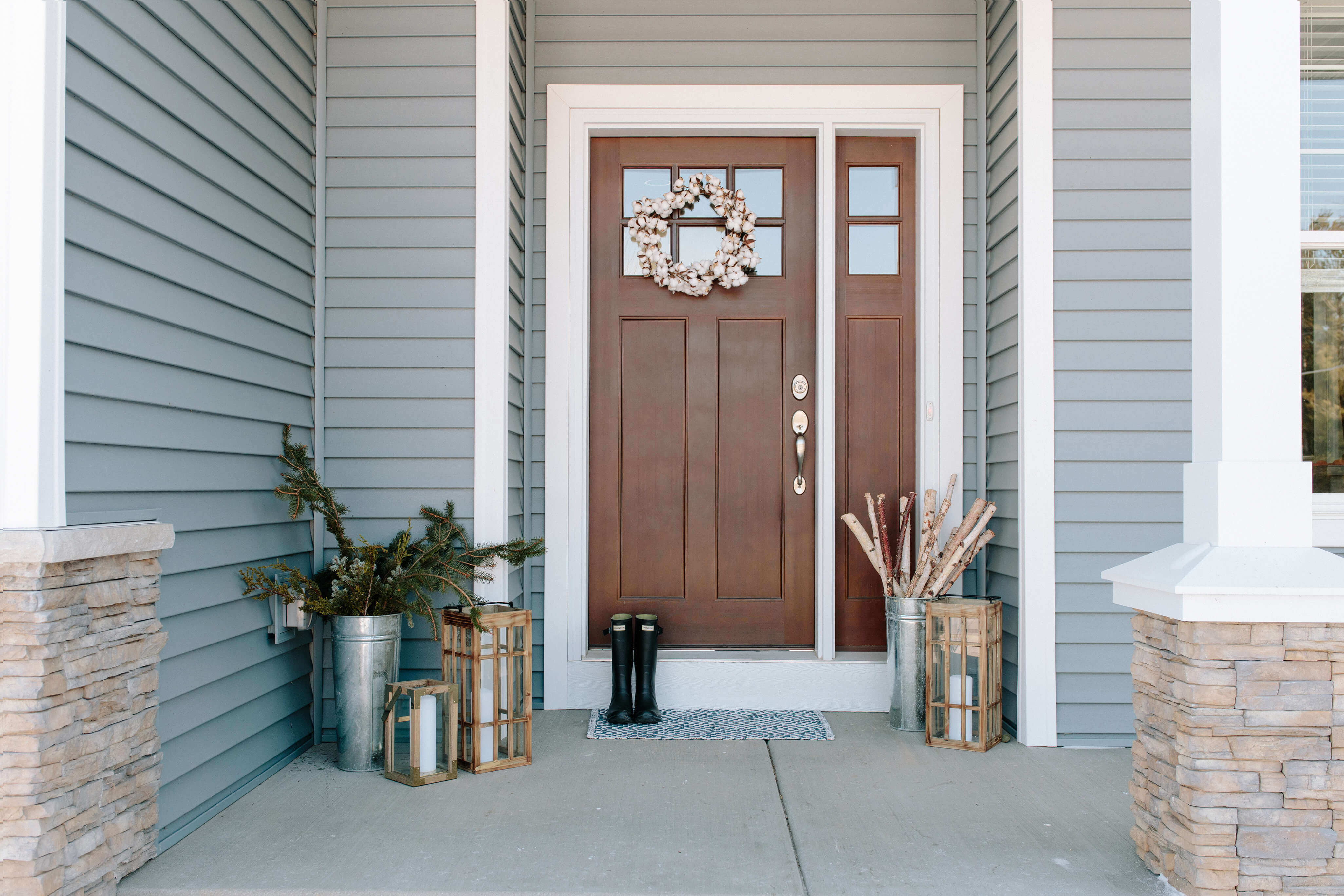 Like what you saw?   See how it all came together in this short and sweet video.