By the time February rolls around, I feel like my house seems a little bare. The holiday décor is put away, but it's not quite warm enough for me to want decorate for Spring. So, what better time than to bring in a little pop of color to celebrate Valentine's Day.
Something as simple as putting out a cozy throw in a blush color, burning a soft gourmet or floral scented candle, and exchanging out some of the winter stems for something a little softer and brighter. Rose scented dish soap, heart shaped serving dishes, and XO themed hand towels are a fun addition to the kitchen.
Are you inspired to bring some color love into your home this Valentine's Day? If so, we've pulled together some great ideas to make your home feel festive, fun, and full of love this upcoming heart day.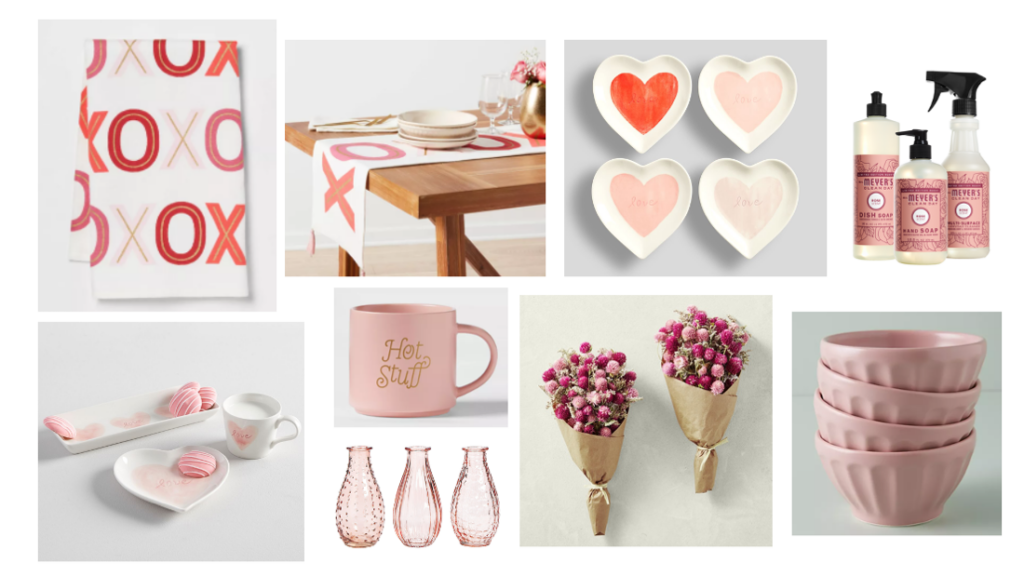 XO hand towels and table runner, Watercolor Heart Shaped Stoneware / Appetizer plate, Hot Stuff Coffee Mug, Pink Glass Bud Vases, Pink Strawflower Bouquets, Pink Matte Serving Bowls, Mrs. Meyer's Rose Scented Cleaning Products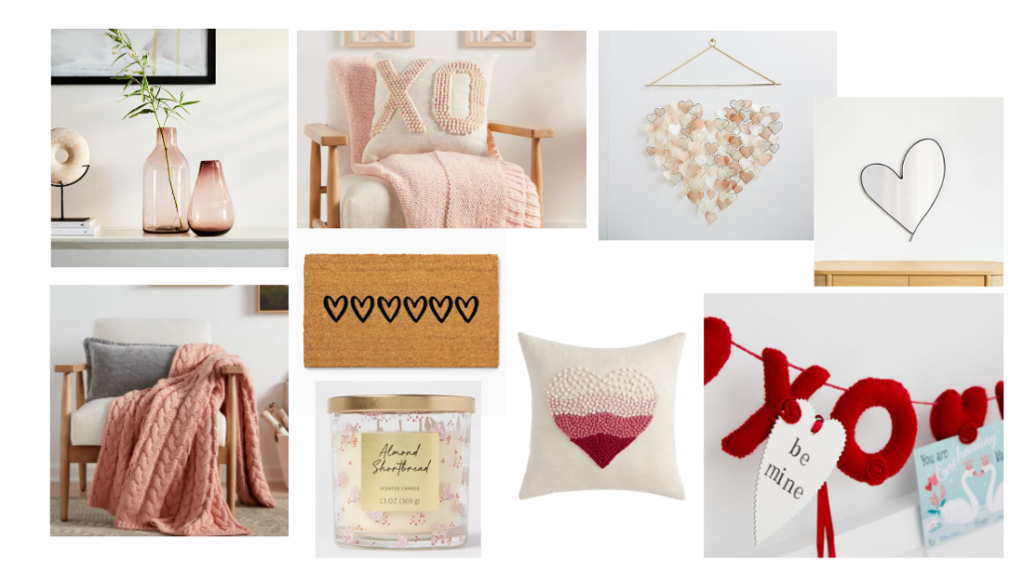 Chenille Throw, Chunky Knit Blanket with pom-poms, Heart Hand Painted Door Mat, Pure Glass Vase, Felted Wool XO Garland, Knotted Heart Throw Pillow, Capiz Heart Wall Hanging, Heart Wall Mirror, Almond Shortbread Candle, Wild Berries & Verbena Candle
And… we couldn't forget a couple Valentine's treat recipes to enjoy on those cute heart appetizer plates.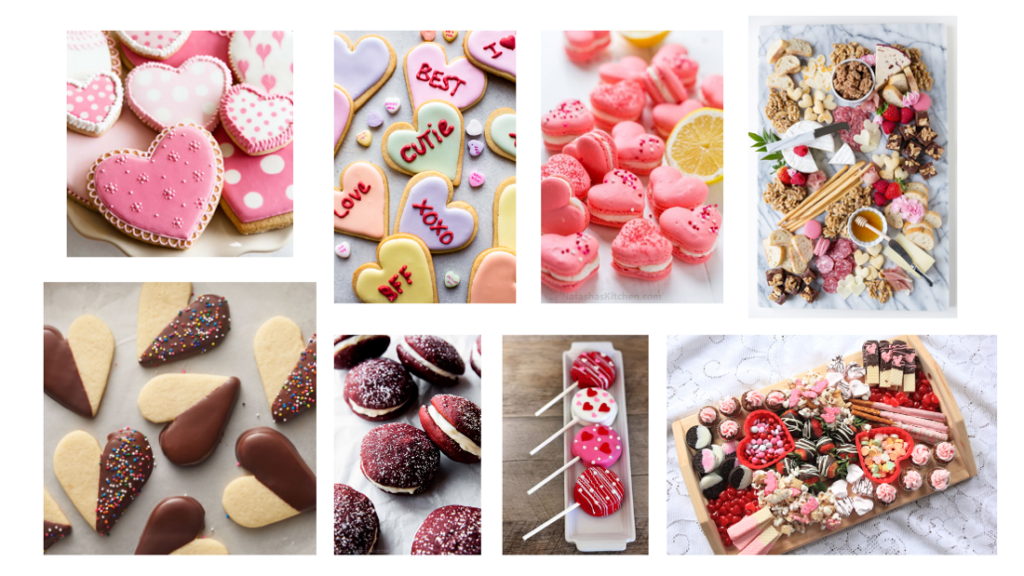 Be My Valentine Cookies, Gluten Free Sugar Cookies, Heart Sugar Cookies, Red Velvet Whoopie Pies, Valentine's Day Oreo Pops, Heart Macarons with Lemon Buttercream, Valentine's Day Charcuterie/Dessert Charcuterie Board
How do you like to decorate for Valentine's Day? Share in the comments below!